The airline is swiftly working on its pan-India presence. India's newly announces budget carrier Akasa Air is marching ahead with its expansion plans, adding a second city in the western state of Maharashtra – Pune.
The airline has made decent progress in just under 3 months of operations, expanding to all corners of the country and even introducing services such as pets onboard to differentiate itself from competitors.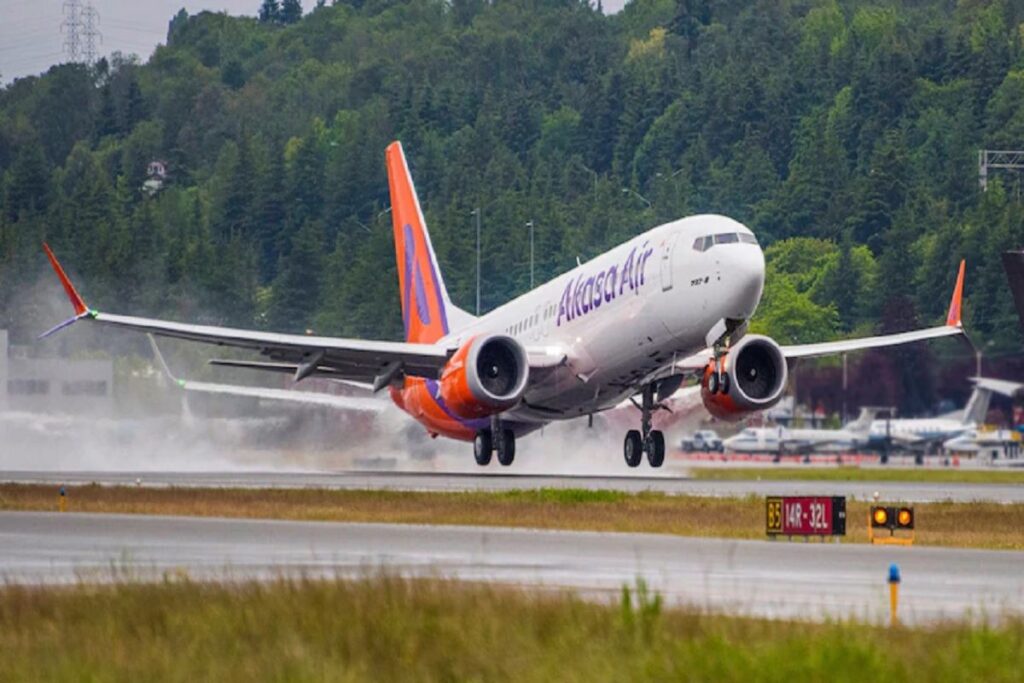 Akasa Air announce
Akasa Air has announced the addition of Pune (PNQ) to its network, connecting it with Bengaluru (BLR) from November 23rd. After Mumbai (BOM), Pune will be Akasa's second destination in Maharashtra and its 9th overall.
The carrier will begin with a daily flight between the two cities from November 23rd and raise it to 2 services a day from November 26th. Praveen Iyer, Co-Founder and Chief Commercial Officer of Akasa Air said,
"We are delighted to add Pune to our fast-expanding network as our 2nd destination in Maharashtra. Connecting two of the most important IT hubs in India – Pune & Bengaluru, will not only offer enhanced connectivity and options but also provide Akasa Air's signature experience with our dependable, warm & efficient service coupled with affordable fares."
Following is the schedule for the 1st PNQ-BLR-PNQ flight commencing on Nov 23rd:
BLR to PNQ
Flight no: QP 1364
Departure: 15:15
Arrival: 16:50
PNQ to BLR
Flight no: QP 1365
Departure: 17:30
Arrival: 19:05
Its second daily service commencing on November 26th will operate as per the following schedule:
BLR to PNQ
Flight no: QP 1311
Departure: 05:00
Arrival: 06:35
PNQ to BLR
Flight no: QP 1312
Departure: 07:15
Arrival: 08:50
20 daily flights from Bengaluru to
Akasa Air began with Bengaluru and Mumbai as its primary hubs and has already established a strong presence in Bengaluru. Witnessing growing demand, the airline is further increasing connectivity between the two cities and will add 2 more flights on the route, taking the total up to 7 daily flight options in this sector.
The airline now offers 20 daily flights from Bengaluru connecting 7 cities: Mumbai (BOM), Ahmedabad (AMD), Delhi (DEL), Chennai (MAA), Kochi (COK), Guwahati (GAU), and Pune (PNQ). It has been steadily building up its operations and expects to cross approximately 58 daily and 400 weekly flights by the end of November.
Also, read
Akasa Air has made decent progress in just under 3 months of operations. Starting with a single Boeing 737 MAX aircraft, it now has seven of the type. Last month, Akasa Air added Guwahati and Agartala in North East India to its network, with Guwahati being the gateway to the state of Assam and Agartala as one of the fastest-growing cities in the region.
Latest data from India's aviation regulator also said that the airline carved out an almost 1% market share in the highly competitive Indian aviation sector after its 1st whole month of operations in September.
Akasa Air has also made it clear that it doesn't want to wait too long before beginning international operations. As soon as it reaches the required mark of twenty aircraft in its fleet, it will begin planning offshore flights, which is possible to happen sometime next year.
Thank you
Stay updated with Aviationa2z.com