A narrow-body C919 aircraft being produced by the Commercial Aircraft Corporation of China received type certification from the Chinese Civil Aviation Administration (CAAC) at the end of September (COMAC) may compete with Airbus and Boeing.
Shanghai is home to the state-owned COMAC, which was established in 2008.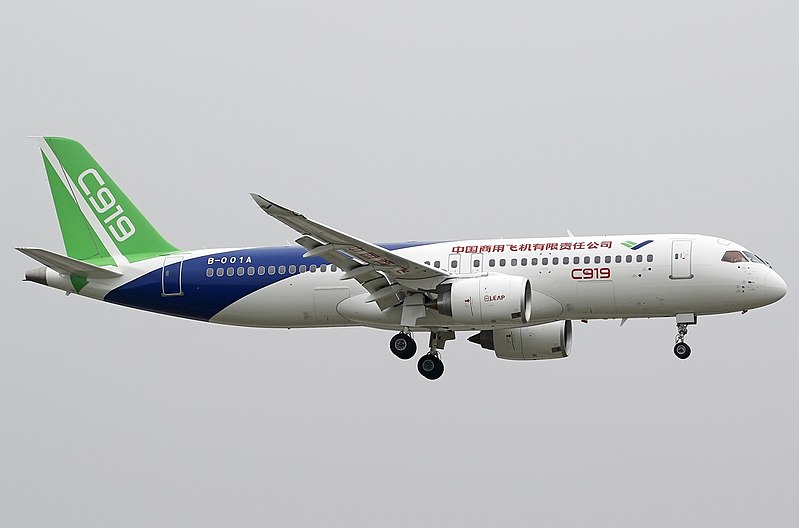 Given that COMAC is a state-owned company and that many Chinese carriers are also state-owned, analysts predict that the C919 will have little trouble finding a market in China. 
China's Traction
"The Chinese market for aeroplanes is extremely competitive, just as the Indian market.
This creates a natural market for the COMAC C919, according to a pilot who asked to remain anonymous since it is against company policy for him to speak to the media.
The pilot might be right.
To accommodate its growing demand for commercial air travel, Boeing predicted that China would need 8,740 additional aircraft by 2040.
China will require approximately 6,500 new single-aisle aircraft over the next 20 years, according to a Boeing research, while the widebody fleet, which includes passenger and cargo models, would require 1,850 new aircraft.
According to Ishka Advice, a global provider of aviation data, information, and advisory services, Airbus and Boeing have mostly fought with one another in the mainstream narrow-body market for years.

As a result of obtaining CAAC type certification for the C919, COMAC is now close to competing.
This is a significant accomplishment for China, and depending on when production certification may be obtained, it may turn into an interesting challenge for the current Original Equipment Manufacturers, who are known for their well-liked 'neo' (Airbus narrow-body aircraft) and 'MAX' (Boeing narrow-body aircraft) offerings for China, the second-largest market in the world, the Ishka Advisory notes.
Although COMAC poses a long-term competition to both Boeing and Airbus, Satyendra Pandey, Managing Partner, Aviation Advisory business, AT-TV, emphasises that for the time being, it is only present in the China market.
Despite this optimism, there are many reasons why the Chinese manufacturer's future does not appear to be very promising.
The aircraft will initially need to demonstrate its capabilities during commercial flights.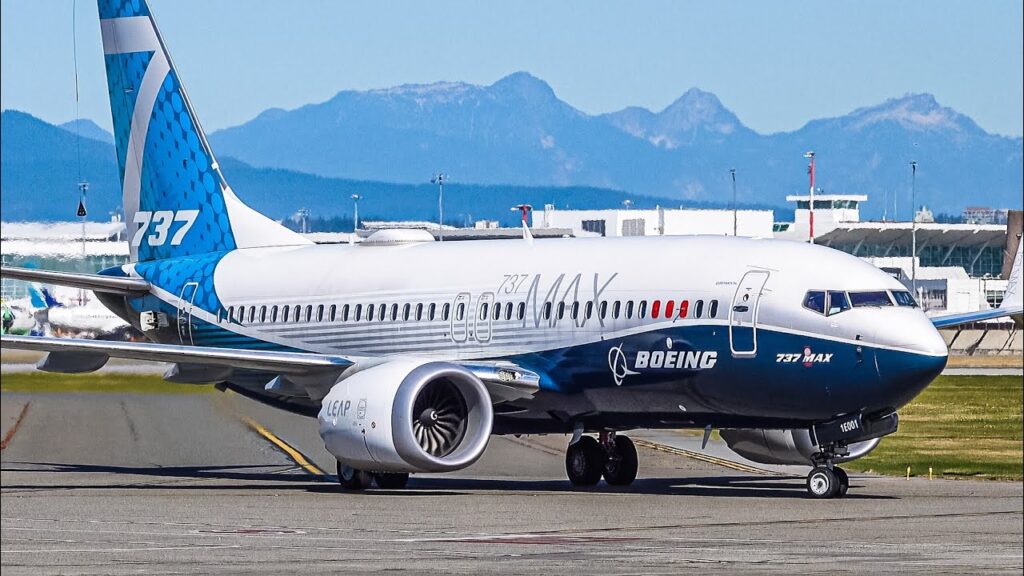 That entails millions of hours of uninterrupted flight, according to Pandey. He continues by mentioning the subject of aircraft liquidity.
"It is improbable that there will be buyers for this aircraft other than China given the geopolitical circumstances.

It is questionable whether the aircraft's economics will draw carriers to it in that case as well.
A spokeswoman for Airbus responded to a request for comment on the implications of this event for Airbus and Boeing in the worldwide market by saying, "Congratulations to COMAC on receiving type certification of the C919." Boeing remained silent.
Airbus, Boeing well entreched
COMAC isn't expected to provide Boeing or Airbus any competition, according to some in the business.
An expert notes that the only reason Regional Jet competitors Embraer, Bombardier, Mitsubishi, and Sukhoi are still in business is because they choose not to directly compete with Airbus or Boeing.
Even back then, a strategic alliance like Bombardier-Airbus was required to fully leverage Airbus's marketing support for the (Bombardier) C-series aircraft (since renamed the A220 family).
Similarly, Embraer and Boeing engaged in a liaison with the goal of positioning the latter's E-Jets to target the 100-130 passenger market immediately below the 737 family using Boeing's marketing initiatives.
Why India won't argue?
Could the C919 provide Indian airlines wishing to grow their fleet with a third option given that India also needs narrow-body aircraft?
The C919 will not be accepted in the Indian market, according to Nripendra Singh, Global Director, Aerospace and Defense, Frost and Sullivan, because of three to four "fundamental determinants," including the fact that the new aircraft has not yet received certification from any international aviation regulator besides the Chinese.
In order for an Indian airline to accept a new type of aircraft, the supply chain issue and maintenance of the new machine in the event that it is grounded must also be taken into consideration.

The spare parts supply chain is not yet ready for COMAC.
The cost of the new aircraft is another justification offered by Singh.
He points out that COMAC stated the aircraft would cost roughly $50 million when it was first being conceptualised, which is less than half of what an airline would pay for an aircraft of a similar model made by Boeing or Airbus.
Singh, citing numerous accounts, claims that the cost of the C919 has since increased to roughly $100 million.
Others list other reasons why the C919 will encounter difficulties.
According to a senior commander and trainer with an Indian airline, the C919 is unlikely to gain much traction given that Indian and international carriers are focusing on introducing hybrid-wing technology aircraft.
Major airlines in India and throughout the world are focusing on the use of sustainable aviation fuel and blended-wing design technology.
As the aircraft is based on current designs, the C919 will not assist any Indian or foreign carrier in achieving that goal, the Commander continues.
Also read: Gold's Gym Owner Rainer Schaller dies in Costa Rica Plane Crash
Stay Informed with Aviation a2z.
Follow us on Google News
Join Our Telegram group for Latest Aviation Updates