The newly launched Akasa Air suffered bird hit on its way to Bangalore today, the flight returned safely to Mumbai airport.
Akasa Air flight to Bangalore from Mumbai returns, reportedly after a 'burning smell'.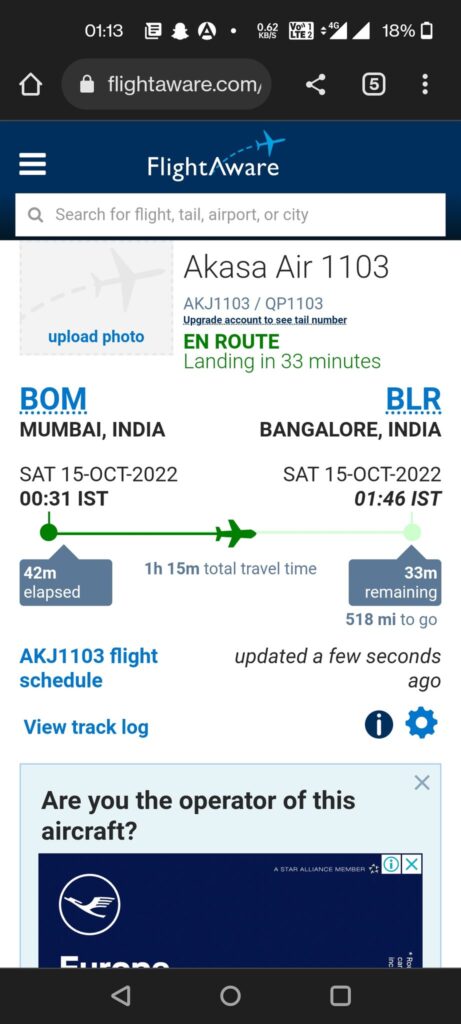 Akasa Air is India's newest airline and took off on August 7th with the greenest & youngest fleet in India.Akasa air started flight bookings on 22nd July in various cities across India with Boeing 737 MAX.
Akasa Air flight has shown the green flag for the first time by Jyotiraditya Scindia at Mumbai Airport. The airline flew from Mumbai International Airport to Ahmedabad International Airport.
Akasa Air received the first LEAP1B spare engine"We are thrilled to work with Akasa Air and deliver our very first spare LEAP1B in India and Asia."
Roger Welaratne (MD & CEO)At a promising time when the nation's aviation industry is beginning to recover, Akasa Air entered the Indian market with a strong and sustainable business plan.
We are thrilled to start this growth journey and participate in this significant milestone.
In order to support Akasa's expanding fleet, we are delivering the first of three spare engines over the course of 2022–2023.
Also read:
Delta Air Lines Reports A Record Operating Revenue Of $14 Billion During Q3
Follow us on Google News for latest Aviation Updates
Join our telegram group
Stay tuned…
Developing story be connected…