According to Alaska, the 4 routes were not popular amongst its clients.
Alaska Airlines has declared four new route cuts, impacting Los Angeles International Airport (LAX) and Austin-Bergstrom International Airport (AUS) the most.
Alaska Airlines 
The Points Guy said that it discovered the 4 route cuts by analyzing Cirium's airline schedule data. 2 routes are being cut in Nov of this year, and the other 2 will be cut in Jan and May next year. Below is the list of the route cuts:
Austin-Bergstrom International Airport (AUS) — Palm Springs International Airport (PSP), effective Nov. 30, 2022.
Los Angeles International Airport (LAX) — AUS, effective Jan. 9, 2023.
LAX — Salt Lake City International Airport (SLC), effective Nov. 30, 2022.San Diego International Airport (SAN) — Santa Barbara Municipal Airport (SBA), effective May 23, 2023.
Los Angeles International Airport
Los Angeles International Airport (LAX) & AUS are losing 2 routes, and there is something to note about each airport. Los Angeles International Airport (LAX) is a base for Alaska Airlines, and Austin has seen significant development over the past few years. During the COVID-19 pandemic, Austin experienced a boom, with large companies setting up operations in Texas city.
Though Alaska is cutting the 4 routes, there is still good news for its passengers. Alaska & America are part of the Oneworld alliance and partner under an alliance on the West Coast. Because of this, Alaska's passengers wishing to fly on 3 of the 4 routes being cut will have the option of flying with Americans.
Also, read
Alaska Air Cargo is ferrying a record number of hops to breweries in Alaska and Hawai'i. In less than 24 hours, the hops were harvested, flown, and processed at the breweries. Over 1,200 pounds of undried hops were flown to Maui Brewing Co. in Hawaii and 49th State Brewing in the northern state of Alaska Airlines. Adam Drouhard, Managing Director for cargo for Alaska Airlines, said about the importance of the airline's Seattle hub for the transport of the hops.
"This is a potential game-changer for the craft beer industry and farm-to-glass collaboration at its finest. This puts a Northwest agricultural product in places that don't generally get it. With the size and scope we have in Seattle, we are really positioned to own this."
2 days ago, Alaska Airlines said that as a result of an investigation into systemic abuse of players in the United States National Women's Soccer League (NWSL), it would be evaluating its sponsorships of the 2 Portland-based football (soccer) teams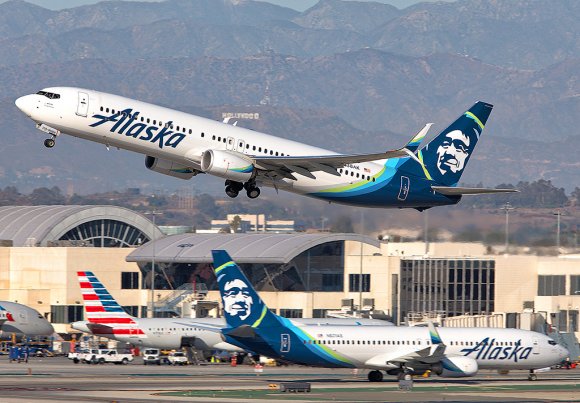 "We are deeply concerned by the findings in the Sally Q. Yates independent report, commissioned by United States Soccer. We recognize the tremendous courage of the women's soccer players and others who arrived forward.
As a long-standing partner of the Portland Thorns and Timbers FC, our priority is supporting the players and providing any action we take to contribute to positive systemic change. We are now assessing options to fulfill those objectives."
Thank you
Stay updated with Aviationa2z.com