India's leading Regional airline, Star Air commenced operations from Mumbai to Kolhapur on 4th Oct. Honorable aviation minister Jyotiraditya Scindia Ji inaugurated the flight through a virtual platform.
Star Air will fly three times a week i.e on Tuesday, Thursday and Saturday on this Newly added route. The flight will connect two industrial cities and lead to more employment and development in the region.
The airline has also placed an order for two new Embraer E175 Jets.
Star Air Mumbai Kolhapur Flight Route details
The airline has been rapidly growing in Southern and Western regions of India. Its aim is to connect all the tier 2&3 cities with Mainstream cities and they have been successfully doing this since it took off in 2019.
Star Air on September 10 announced the new route and has started commencing its operations from today (4th October 2022).
Sanjay Ghodawat, Chairman of Ghodawat group the parent company of Star Air along with other union and state ministers hosted a launch event.
Here are the flight details for this Mumbai-Kolhapur-Mumbai Regional route,
Mumbai to Kolhapur flight timings are 10:30 to 11:25 with Flight Number S5 161
Kolhapur to Mumbai flight timings are 11:50 to 12:45 with Flight Number S5 162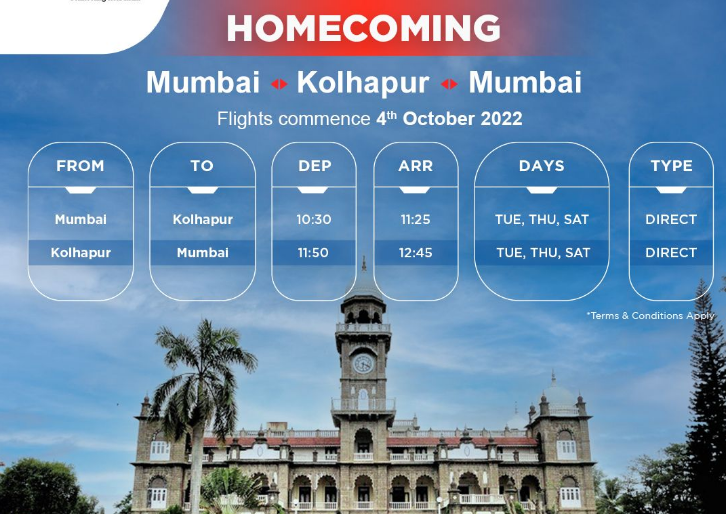 The fares are starting from 2499 rs which is a little higher for 45 mins flight but hope it becomes affordable in the coming days with other airlines flying in this sector.
Sanjay Ghodawat Inspiring speech
Star Air founder Sanjay Ghodawat while speaking at the route launch said various things which show his spirit and dedication to aviation and the travel industry.
"Today is the greatest day of my life, when I was 5 years old I dreamed about having my own plane, a helicopter and flying it but never thought of having an airline. My parents would have been proud of me for achieving this feat."

Sanjay ghodawat statement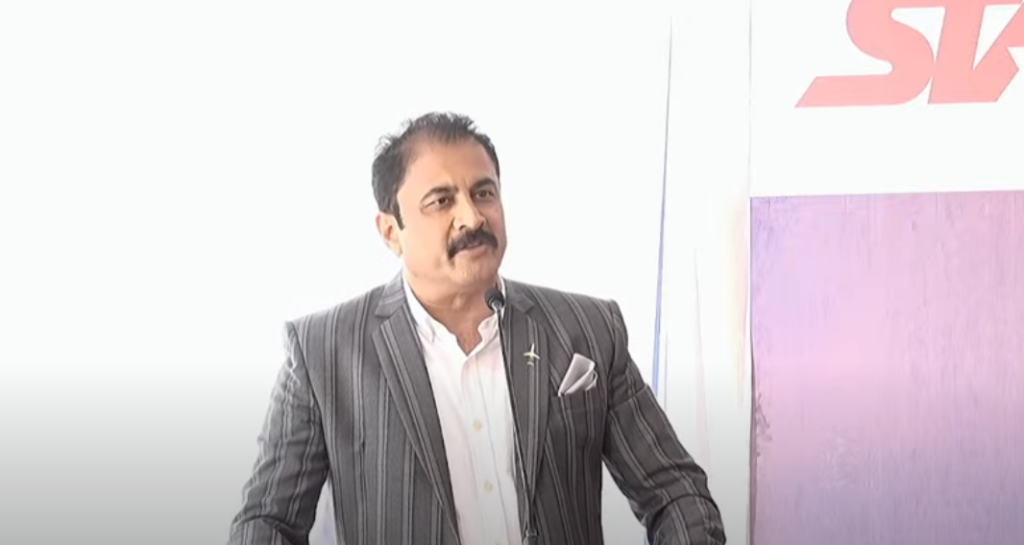 "Simran Singh Tiwana and his team have done an immense and great job for the last 4 years and I m very much grateful to them. There's been saying that if you want to become Millionaire from Billionaire then start an Airline but Titwana and his team have proved it wrong and have run an airline in an economical way."

"Earlier I planned to start our First Star Air flight from Kolhapur (Hometown of Sanjay ji) but due to shorter runway we cannot do it, But today after 4 years we have done it.

Sanjay ghodawat statement
While speaking about the development and the hardworking nature of the people of India he said,
"Kolhapur is my life, Pride, respect, strength and my identity and it's a round moment in my life to be part of the development of this district.

I request all the dignitaries to build high quality infrastructure in the region. This will lead to overall growth and developement of Kolhapur District."

Sanjay ghodawat statement
Full Form of Airline and Future Plans
He further stated the full form of STAR AIR:
S Stands for Systematic, T stands for Teamwork, A stands for Aspire and R stands for Resilient. while Air symbolizes Acceleration, Implementation of Ideas and In Rightly way.
He further added," I always say that we must Aspire More, Next year we will complete 5 years of Star Air. We can start International flights and I dream of starting Kolhapur Dubai or Kolhapur Singapore flights and helping grow Kolhapur as an international airport.
Star Air lands for First Time at Kolhapur
The airline successfully landed at Kolhapur and received a water canon salute.
Here are few glimpses of Journey captured by Star Air Team and Avgeeks like VimanSpotter (Utkarsh Thakkar), Bhavya Soni and Airbombay.
At CSMIA Mumbai Airport before the flight,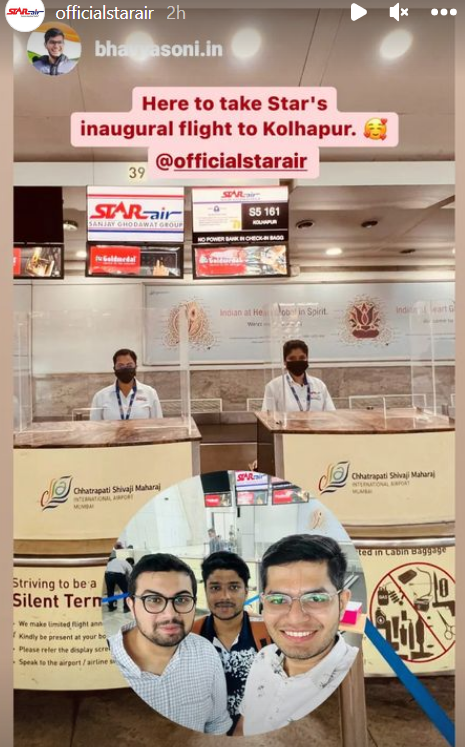 Final images after Touchdown at Kolhapur Airport,
Thats all from our side, we will keep you posted about more such aviation related information. Stay tuned !!!
Don't forget to click on the Notification bell for the latest updates !!!
Follow us on Google News for latest Aviation Updates
Also Read: Akasa Air Gets Green Light in form of AOC from DGCA to start flying at the end of July 22 | Exclusive News
Check Out: Star Air Concluded India's First Indigenous level-3 Training on Embraer 135/145 | Exclusive – Aviation A2Z
Join Our Telegram Group for Latest Aviation Updates:-https://t.me/aviationa2z
Stay connected with Aviation a2z!