Star Air, Indian Regional Airline has Ordered two New Embraer E175 aircraft at Farnborough Airshow for Fleet Upgradation.
The Brazillian airliner has received huge orders at Farnborough International Airshow in the UK.
About Star Air Fleet Upgradation
According to our sources, Star air has made a Lease agreement with Nordic Aviation Capital Group for Two brand New E175 Jets.
Star Air Already has 5 used ERJ-145 aircraft in its Fleet with Registration VT-GSC, GSE, GSF, GSN, and GSS.
The Airline started its operation almost 4 years ago in 2019 with an aim to connect Indian tier 2 and tier 3 cities with mainstream cities.
The airline has rapidly expanded over India with 17 destinations and counting.
Star Air is a Subsidiary of the Sanjay Godawat group and is Based at Bangalore and Belgaum Airport.
This is the second instance when Star Air has Ordered Brazillian aircraft and First Indian Airline to do so.
The plane is expected to be delivered in the month of September 22 and the next one to follow up within a month.
The fleet total will reach 7 aircraft and they will expand on Longer routes with Modern Plane.
A popular Journalist Roberto Leiro Confirms the E175 orders at FIA22
Embraer E175 Aircraft Model
A Brazillian Manufacturer is Popular for making Mid-size business and Commercial aircraft.
E-Jet Models are Narrow-body planes suitable for Short to Medium haul flights, Twin-jets series can carry from 66 to 124 passengers and has 4 base models, E170, E175, E190, and E195.
The e-Jet series was launched at Paris Airshow in 1999 with an aim to provide an Optimistic and Smart option for regional airlines.
They got a Huge response with various orders from Regional airlines at the airshow.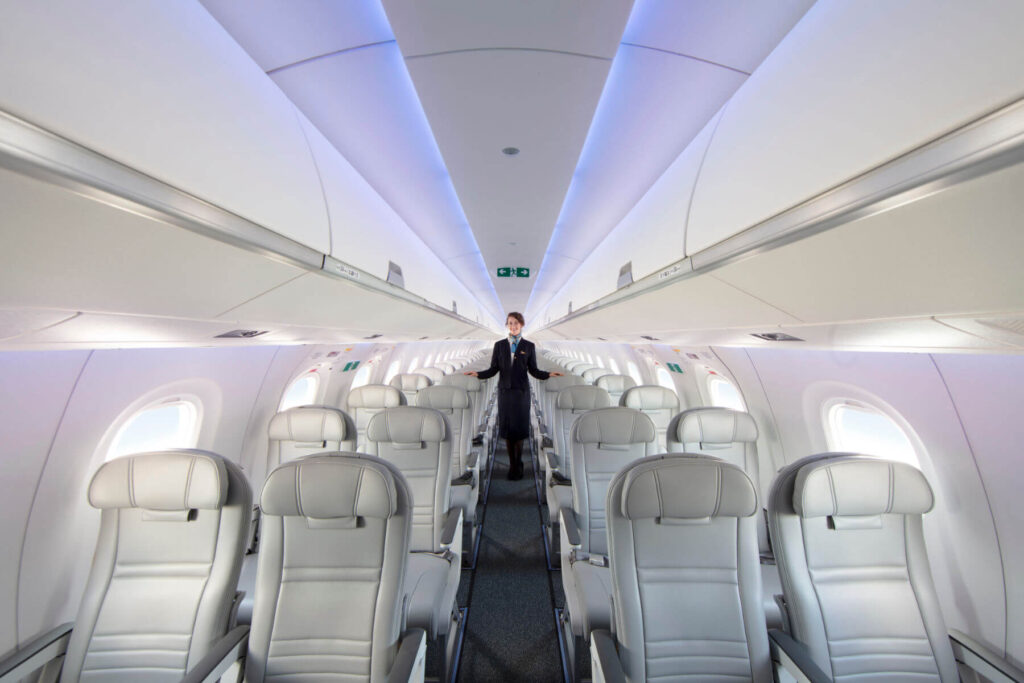 The E175 has a Modern cockpit with Advance systems which are the Safer and Quieter cabin.
The aircraft is one of the safest plane manufactured and has very few incidents reported.
Don't forget to click on the Notification bell for the latest updates !!!
Also Read: Akasa Air Gets Green Light in form of AOC from DGCA to start flying at the end of July 22 | Exclusive News
Check Out: Star Air Concluded India's First Indigenous level-3 Training on Embraer 135/145 | Exclusive – Aviation A2Z
Join Our Telegram Group for Latest Aviation Updates:-https://t.me/aviationa2z
Stay connected with Aviation a2z!