On Sunday at the Albuquerque Sunport, a security situation involving American Airlines flight 928 necessitated the evacuation of the aircraft.
Officials from the FBI, police enforcement, and fire department reacted to the security situation.
One individual is in arrest, according to a man who decided to remain unidentified and whose wife was on the plane.
He stated, "They detained a person and he's in custody and FBI is going to question every passenger on the plane, search every one of their luggage, look closely inside that cabin to make sure there are no drugs in there, etc."
He added that his wife had told him the alleged suspect had used the wireless service air drop on an iPhone to send a threatening message.
"You're all going to die, the bad person allegedly said in his message. Now, he is purported to have said that "He went on.
An anonymous mother said that her son was also travelling on flight 928.
She stated, "When we got here, he said the plane had landed and they were taxied way out to a far portion of the airport. We came out to the airport to pick up my son who is coming for a short visit. "They patiently awaited. A pilot announced that there was a security issue, and it appears that they subsequently removed someone from the aircraft."
She claimed that everyone on the plane, including her son, was urged to follow routine.
"They instructed them to draw the blinds shut. They instructed them to leave all of their personal items, including handbags, luggage, and mobile phones, as they would be cleaning the aircraft "She said.
According to an American Airlines spokeswoman, due to the security problem, law enforcement greeted the jet after landing. After the plane touched down, the passengers were removed off and transported by bus to the terminal.
The flight's departure was from Dallas, Texas, and its destination was Albuquerque.
The suspect's identify has not been made public.
According to Sunport officials, law enforcement has given the jet and its passengers the all-clear. Following the incident, the runway that had been closed earlier has finally been reopened. The Sunport's operations have returned to normal.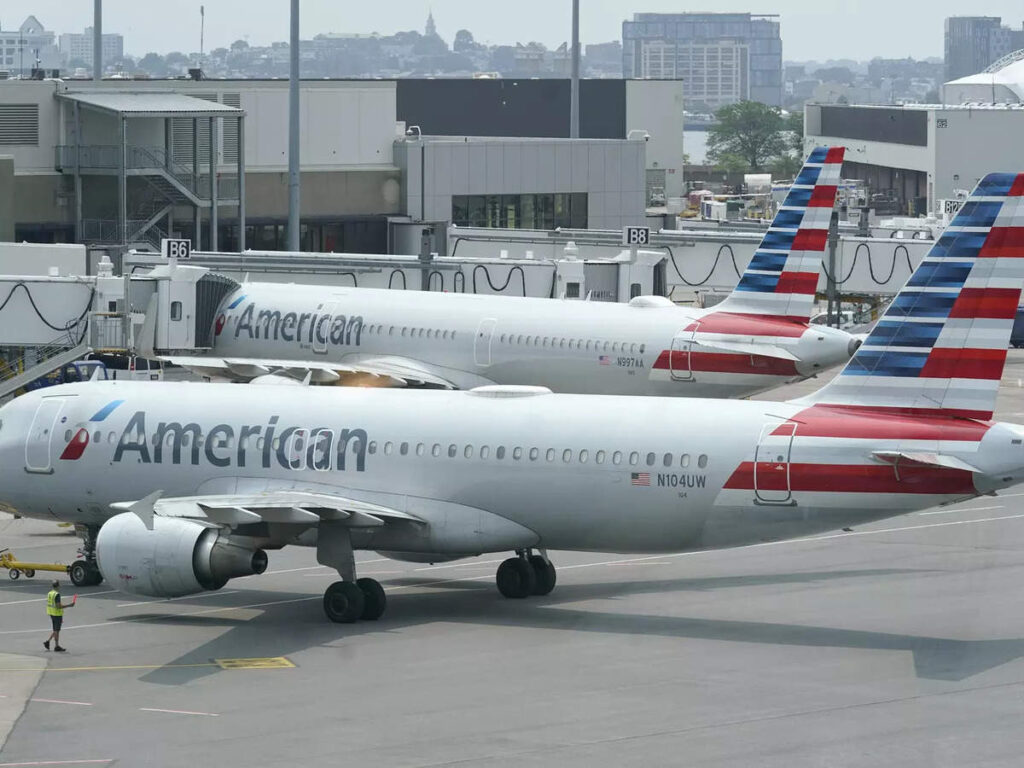 FBI released the report
"The Albuquerque International Sunport has received reports of an incident involving a commercial aircraft that has successfully landed there as of Sunday morning. No additional information can be given at this time because this situation is still under investigation. Updates will be given when they become available."
Also read:
Transavia Boeing 737 Fuselage and Nosegear Damaged During Landing In Nantes | EXCLUSIVE
Follow us on Google News for latest Aviation Updates
Join us on Telegram group
Stay tuned…