The Civil Aviation Ministry is pushing to increase the credit limit available to Indian airlines under the government's Emergency Credit Line Guarantee Scheme because it is concerned about the weak financial position of these airlines (ECLGS).
Letter to Finance Ministry
Rajiv Bansal, the secretary of civil aviation, wrote to the finance ministry last week to request that under the plan, airlines be permitted to borrow additional money up to 100% of their outstanding credit, subject to a limit of Rs 1,500 crore.
Bansal cited an unprecedented rise in jet fuel prices and the depreciation of the rupee against the dollar as reasons why an expanded credit line is critical for airlines. These factors had increased their operating costs.
"The civil aviation sector has faced significant challenges over the past three years. The airlines have been impacted by an unprecedented increase in jet fuel prices at a time when the aviation industry was beginning to return to normal. The cost of jet fuel is a significant part of operating an airline. Additionally, the devaluation of the INR from USD 70 to USD 80 has made the situation worse."

Bansal wrote in a letter to TV Somanathan, the secretary of finance, asking for a relaxation of the regulations for the industry
The ECLGS programme
The ECLGS programme, which was unveiled in 2020, aims to alleviate the financial stress that Covid is causing on businesses by offering collateral-free, government-guaranteed loans.
The Center modified the programme in March of this year to allow the cash-strapped aviation sector to take advantage of 50% of their outstanding credit, calculated as the sum of their highest total fund and non-fund-based credit outstanding, subject to a cap of Rs 400 crore per borrower.
The programme has raised loans for eight companies in the industry, including SpiceJet and Go First airlines. SpiceJet has received a guarantee of 127.52 crore rupees, while Go First received 25.65 crore rupees from the programme. Informants claimed SpiceJet would probably raise an additional Rs 225 crore through the plan the following week.
Similar to other contact-intensive industries, businesses in the aviation sector may apply for funding under the scheme by referring the highest credit outstanding on any of the three reference dates of February 29, 2020, March 31, 2021, or January 31, 2022.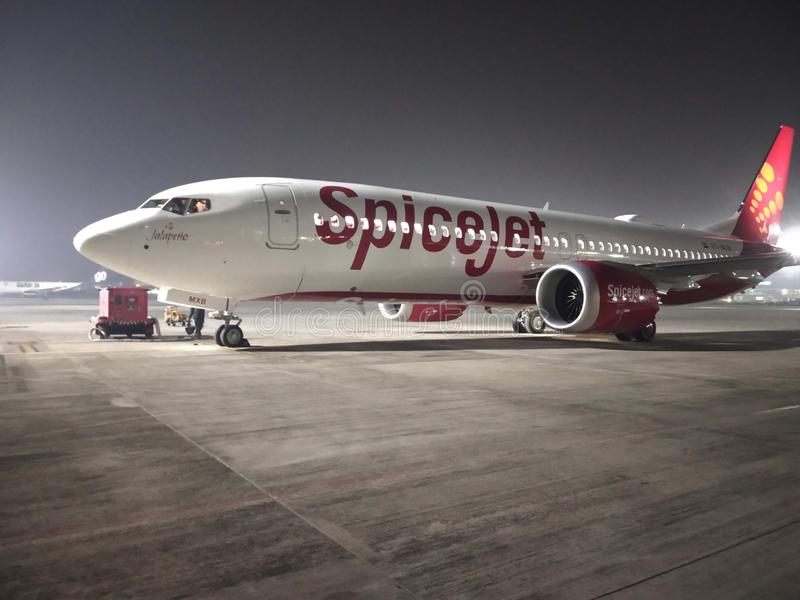 Even as the skies are clearing and the effects of COVID-19 are lessening, the aviation sector is encountering significant funding roadblocks. Banks have become less willing to lend to the industry, which has resulted in a lack of loans for Indian airlines.
Due to their stressed balance sheets, smaller airlines like SpiceJet and Go First are finding it more challenging to obtain bank loans, whereas market leader IndiGo has been able to do so due to their strong cash position.
Also Read:
IndiGo Bhopal to Mumbai flight was forced to land, due to technical issue | EXCLUSIVE
Follow us on Google News for latest Aviation Updates
Join our Telegram group
Stay tuned…