An airports authority of India (AAI) official reported that a Mumbai-bound IndiGo flight from Bhopal was grounded on Monday after takeoff due to a technical issue. Later, the aircraft made a second landing at Raja Bhoj International Airport in Madhya Pradesh.
After takeoff, the morning snag forced the plane to return to Bhopal's Raja Bhoj International Airport, according to him.
The official stated that it was carrying 183 passengers, 117 of whom had been relocated in the evening by cancelling a flight to Delhi.
The remaining passengers were accommodated via other flights and housing arrangements, he continued.
Delhi-Mumbai Vistara Flight Returns Midway
A "whistling" sound was heard on the right side of the Boeing 737 aircraft cockpit during a Vistara airlines flight from Delhi to Mumbai on Monday, prompting a midflight return to Delhi, according to a DGCA official. Despite the fact that no structural flaw was discovered during the preliminary ground inspection of the aircraft, the official said the DGCA (Directorate General of Civil Aviation) has ordered an investigation into the incident.
According to Vistara
"The pilot of Mumbai flight UK 951 made the decision to return to Delhi after a technical issue was discovered soon after takeoff."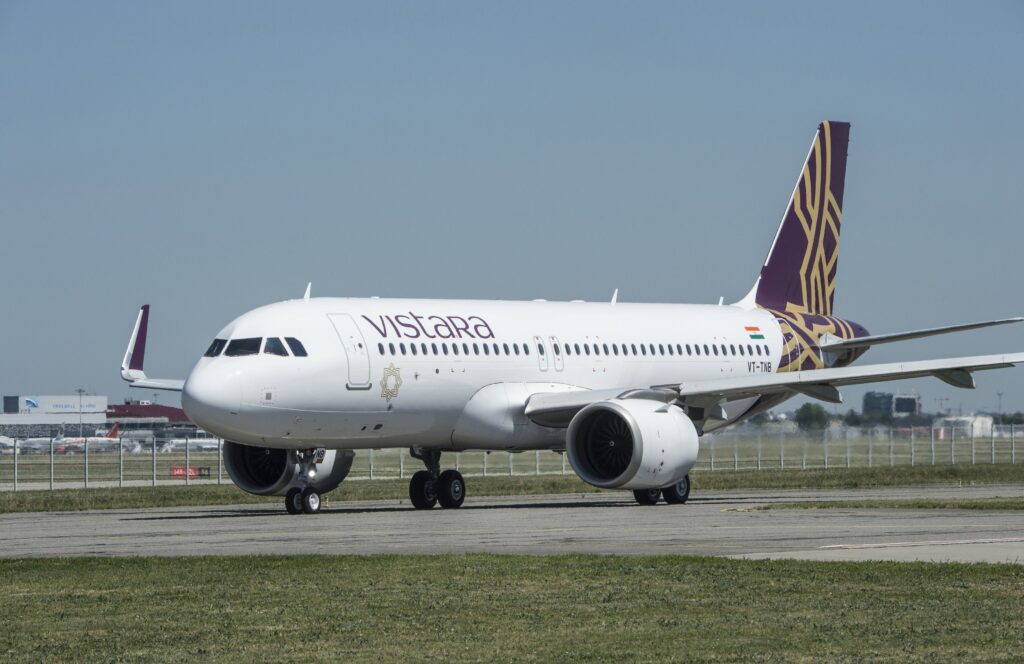 "Flight UK 951, operated by Vistara (Delhi-Mumbai), was forced to make an air turnback to Delhi after a whistling sound came from the right side of the cockpit. The aircraft safely landed" the representative said.
The aircraft safely landed at the IGI Airport in Delhi after the pilots made the precautionary decision to turn back, according to a statement from the airline.
Also read:
Assam's Guwahati Airport Restarts International Flights After 2 Years
Follow us on Google News for latest Aviation Updates
Join us on Telegram group
Stay tuned…