Akasa Air parked its aircraft for one day at its hangar to celebrate its First Family Day. Airlines employees and their families got an opportunity to have an up close and personal look at our brand-new aircraft.
Akasa Air founded by Vinay Dube and a brainchild of late Rakesh Jhunjhunwala took off from Mumbai on 7th august on its Inaugural flight for Ahmedabad.
First Family Day at Akasa Air
Akasa Air is known for its unique approach and you first policy. They have been successfully proving that they take there corporate values seriously and follow them.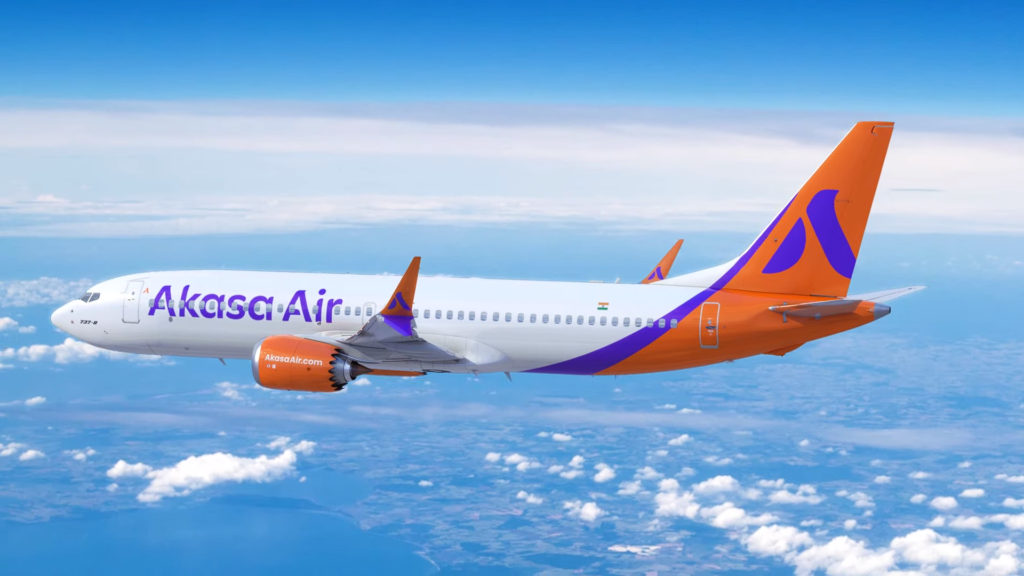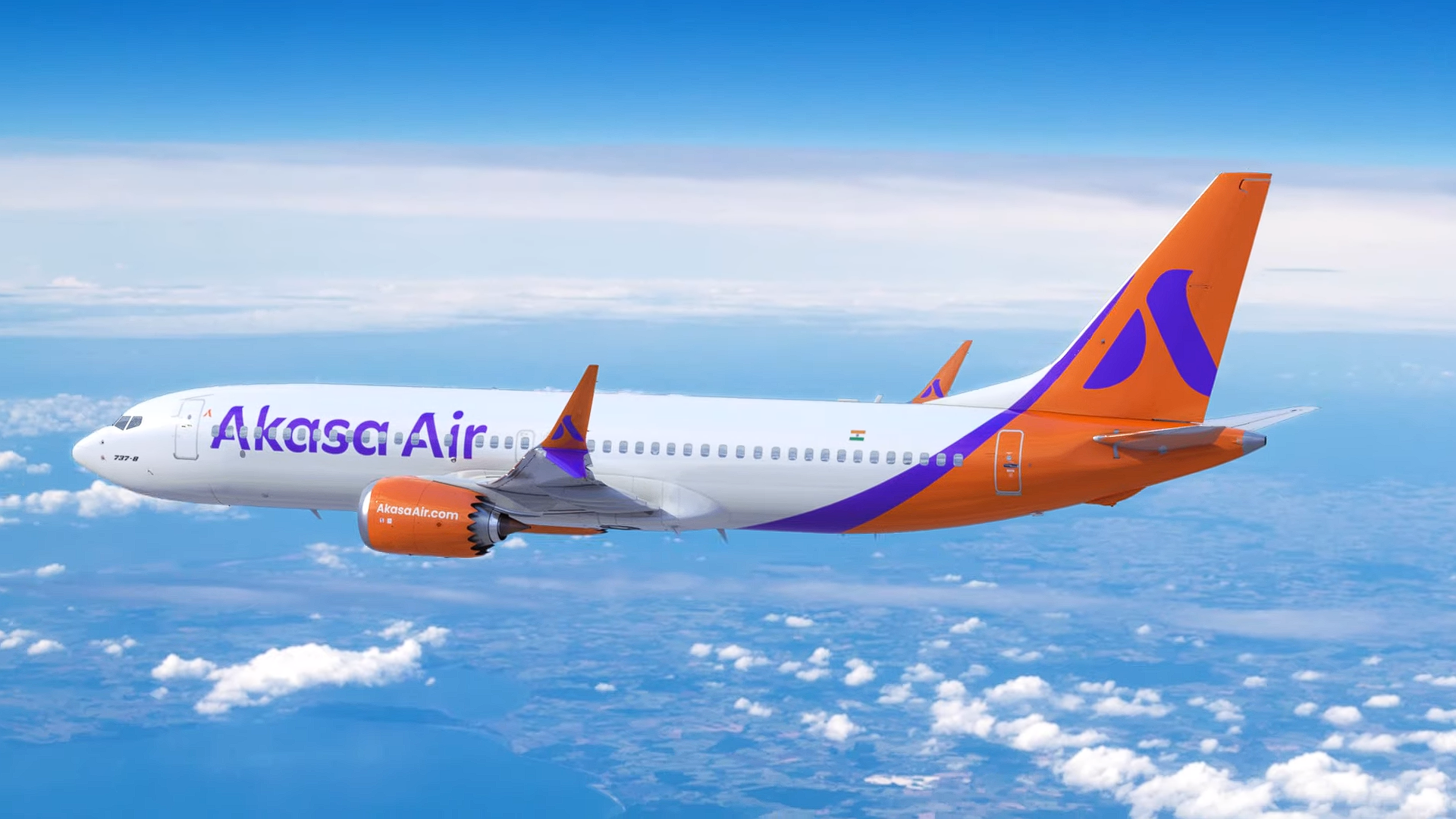 The Great news shared by one of its employees gives us sneak peek inside the airline's culture and values. The airline kept its plane at there hangar for one day and allowed family members of its employees to have a look inside it.
Ritu Sinha, VP of HR at Akasa Air in her Linkedin Post shared the highlights and wrote,
It could not have been better as our engineering team provided detailed guided tours of all parts of the aircraft. lending their expertise to provide unique insights into its working, from the landing wheels to the cargo hold and the seats to the galleys.

The highlight of the day was undoubtedly the opportunity to be photographed in the cockpit. With this Family Day, we wanted to recognise and thank our families and loved ones for being our pillars of strength in this journey and for their understanding and support.

Ritu Sinha Linkedin Post
She further added, "Seeing our families experience the fruits of our work was truly fulfilling and heart-warming."
This is not the first instance that Akasa air has given such an amazing gesture, they have provided a sweet box to all its employees when they received AOC.
Akasa Air's Sweet Gesture
The Airlines Have Proved its Policy where "Employees Comes First" by Sending them A box of sweets along with Thank you letter.
The Box contains a Premium sweet and A printed letter having the title,
"Congratulations To All and Thank You For Your Efforts."

Akasa Airlines sweet Gesture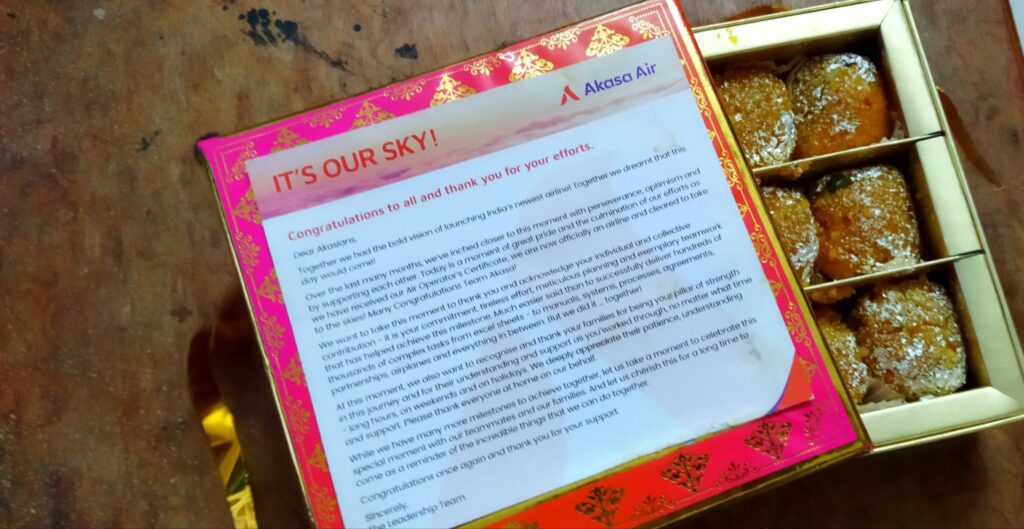 Such Gestures by Airline will not only inspire employees but also make them feel respected and welcomed.
The airline currently flies Boeing 737 Max aircraft and has plans to order new aircraft in the coming years.
We will keep you posted about all the Akasa Airlines-related updates, make sure you click on the notification bell.
Also Read, Akasa Air Beautiful Gesture: Gave Box of sweets to its Employees and Thanksgiving – Aviation A2Z
Follow us on Google News For Latest Updates and Stay connected with Aviation a2z!