Billionaire Rakesh Jhunjhunwala a Big bull and founder of Akasa Air died on 14th August due to cardiac arrest.
The shocking and sad news came on Sunday morning around 7 Am.
Akasa Air Founder Rakesh Jhunjunwala died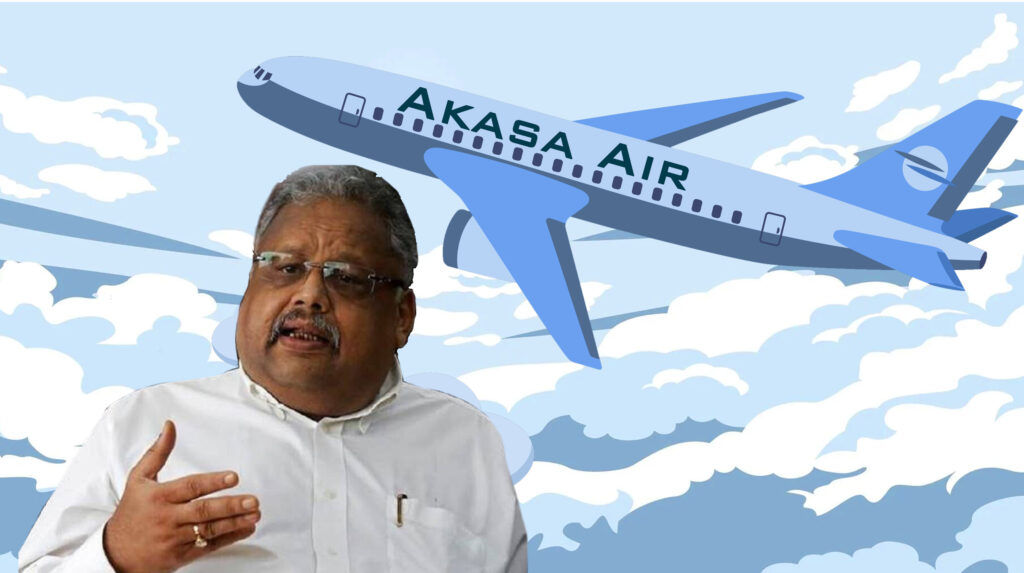 According to some sources, the Jhunjhunwala was brought to Beach candy hospital and at around 6:45 Am Sunday morning he was declared Dead by doctors.
Rakesh Jhunjhunwala was suffering from multiple disorders and was discharged a few days ago for Akasa Air Inauguration Flight.
He is the founder of Akasa Air and was present on its First flight from Mumbai to Ahmedabad on 7th August.
Jhunjhunwala was India's 36th Richest man as of July 2022 report.
He is a chairman and founder of many Big companies Including, Hungama, Biotech, Provogue, etc are few on the list.
He was born and brought up in Rajasthani Family and become a Charter accountant.
Indian Prime Minister Narendra Modi shared his condolence stating,
"Rakesh Jhunjhunwala was indomitable. Full of life, witty and insightful, he leaves behind an indelible contribution to the financial world. He was also very passionate about India's progress. His passing away is saddening."

PM Narendra Modi Ji on Rakesh Jhunjhunwala demise
We hope he Rests in Peace and he will be always remembered for his work.
Akasa Air First Flight
Rakesh Jhunjhunwala was present on the First flight and he is the one who started this airline.
According to people on Flight, he was asking for flight feedback and was taking pictures with all. He was at the airport without fancy arrangements.
He was weak but his passion for doing something clearly reflected on his face. We will soon make a detailed story on Akasa Air founder Rakesh Jhunjhunwala, so stay tuned and connected.
Akasa Air tweeted over the demise
Akasa Air twitted about the demise and said,
"We are deeply saddened by the untimely Demise of Mr. Rakesh Jhunjhunwala this morning."

Akasa Air tweet
Also Read, Blood donation awareness Activist Kiran Verma flew with Rakesh Jhunjhunwala for the First time on Akasa Air | Exclusive – Aviation A2Z
Stay connected with Aviation A2Z!
Join Our Telegram Group for Latest Aviation Updates:-https://t.me/aviationa2z
This is news that will require more points and will be added later on.