A IndiGo flight from Mangalore to Mumbai was delayed by six hours as a result of a female passenger raising the alert over a strange text message she received on a fellow traveler's phone here.
All of the passengers were requested to exit the aircraft before the IndiGo flight was allowed to take off for Mumbai on Sunday night, and their luggage was meticulously scrutinised for any indications of sabotage, according to the police.
Flight delayed over 'suspicious' text on passenger's mobile
A female passenger noticed a man on the plane with a message on his phone and alerted the flight attendants. As the plane was about to take off, the crew alerted the air traffic controller that it needed to return to the bay.
The man was talking to his girlfriend as they waited for a flight from the same airport to Bengaluru. The man's girlfriend was unable to travel to the capital of Karnataka because of the protracted questioning that delayed him from getting on the plane.
All 185 passengers were eventually reboarded for the journey to Mumbai following a thorough investigation of their luggage, and the plane took off at 5 o'clock.
No complaints have recently been filed, according to the local police commissioner N Shashi Kumar, because it was merely a friendly discussion between two friends concerning security.
IndiGo previous incident
An previous IndiGo flight from Jorhat in Assam to Kolkata went off the runway before takeoff, the airline reported, and two of its wheels were trapped in the muddy outfield.
The incident occurred on Thursday when the plane was taxing out for takeoff with 98 passengers aboard, and the flight was cancelled as a result, it said.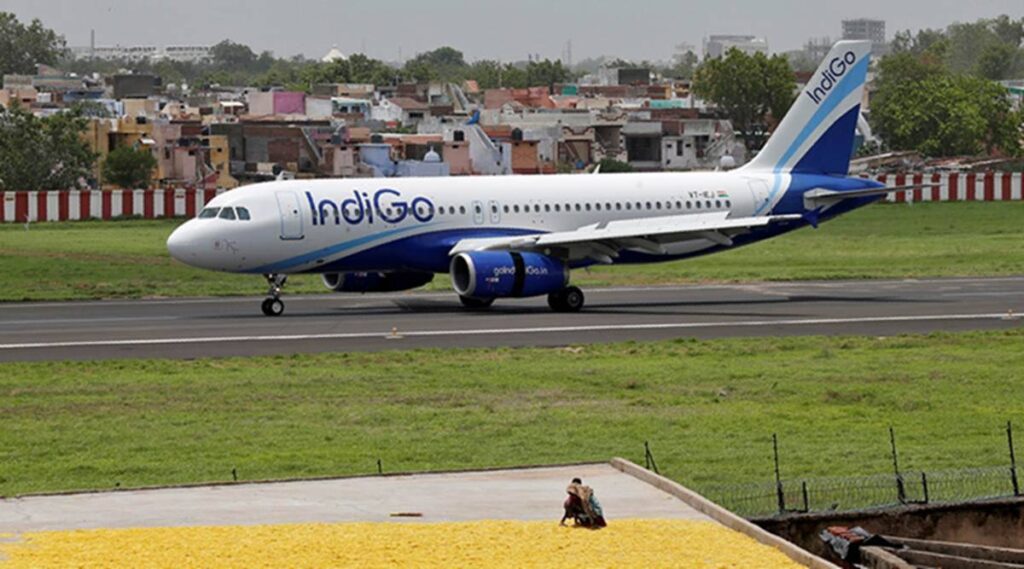 "During takeoff, IndiGo flight 6E-757, which runs from Jorhat to Kolkata, returned to the bay. The captain was informed that one of the main wheels had partially run over the grass next to the taxiway as they were exiting the aircraft "In a statement, the airline stated.
Also read:
Independence Day security, Passengers stressed due to long queues at airports | EXCLUSIVE
Join our telegram group for latest Aviation Updates:-
Stay tuned…