Following a bird strike on Friday, a Vistara plane with a destination of Mumbai made a return landing in Varanasi, according to officials.
"Vistara A320 aircraft VT-TNC operating flight UK622 (Varanasi-Mumbai) was involved in an air turn return to Varanasi due to a bird hit"

the Directorate General of Civil Aviation (DGCA) stated in a statement
The radome has been damaged and the aircraft has safely landed in Varanasi. The aeroplane is listed as being on the ground (AOG).
Another plane, according to a Vistara spokeswoman, was despatched from Delhi to transport the passengers from Varanasi to Mumbai.
"On August 5, 2022, Vistara flight UK 622, which flew from Varanasi to Mumbai, made a U-turn and returned to Varanasi. Another plane has been despatched from Delhi to Varanasi to transport the passengers to Mumbai because the plane needs to undergo repairs. While maintaining safety as our top concern, it has been our ongoing effort to limit disruption to our consumers in such inevitable instances", according to the statement.
Go First flight diverted due to bird strike
The event happened the day after a Go First flight made its way back to Ahmedabad after being damaged by a bird. On Thursday about 6.15 am, shortly after taking off from the Ahmedabad airport, the aircraft was hit by a bird, forcing it to turn around.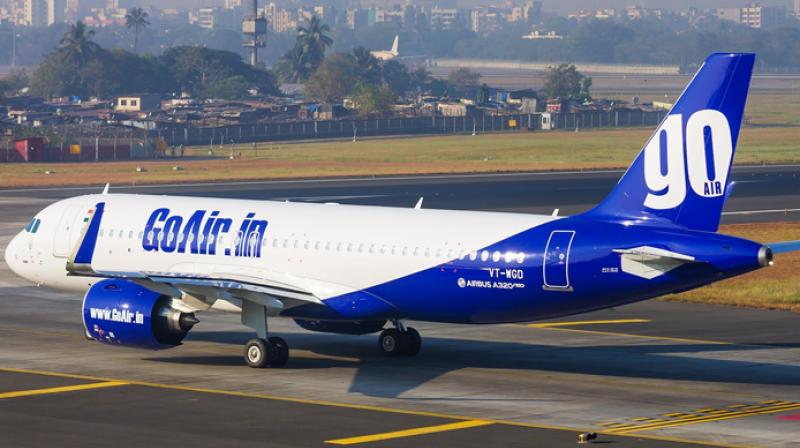 A bird struck the jet's engine, forcing the plane to change course. The flight G8-engine 911's number 1 is believed to have been struck by a bird, according to the aviation authority's Directorate General of Civil Aviation (DGCA), and an investigation has been started. Technical difficulties and aircraft delays have occurred often during the past two weeks. According to official statistics, a total of 478 incidents involving mechanical hiccups in aeroplanes were reported in the one year between July 1, 2021, and June 30, 2022.
Also read:
Kerala Rains: 5 flights from Middle East bound for Calicut Airport diverted to Kochi
Adani Group makes a ₹462 crore bid for Air Works
Join our telegram group for latest Aviation Updates:-
Stay tuned…