The same Airbus A330 will soon fly as a newly re-registered G-KJAS.
Passengers seeking direct flights between the UK and India will soon have another airline choice on their plates. Hans Airways, a new long-haul startup airline, will soon be able to provide flight services from the UK to India as prepared, as it celebrated the coming of its first Airbus A330-200 on British soil.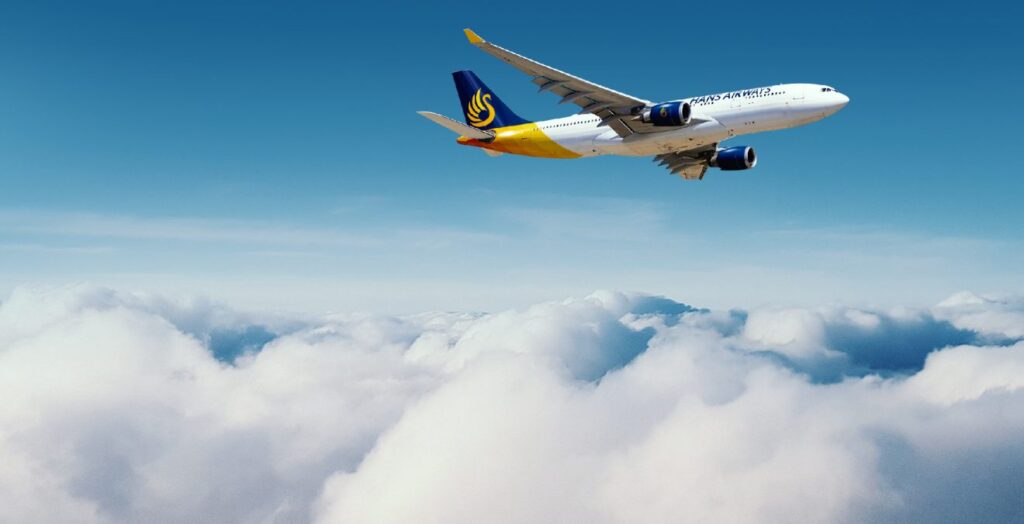 The aircraft departed Palma Airport and touched down at Birmingham International Airport, meeting with the airline's management team for official viewing.
Hans Airways Chief Executive Officer Satnam Saini
Before coming to Palma, the Airbus A330-200 underwent a thorough 200-hour inspection in Abu Dhabi by Etihad Engineering. The inspection work was needed as previously contracted by its former airline operator, Air Europa, as the aircraft is just over 14 years old. Once it touched down in Birmingham, the aircraft was welcomed by Hans Airways Chief Executive Officer Satnam Saini, Chief Operating Officer Nathan Burkitt, and Chief Commercial Officer Martin Dunn.
The welcoming by the airline's management team was ahead of the formal technical handover and technical acceptance signing with the lessor. And in celebration of its first fleet addition, Saini commented:
Hans Airways
"Our first widebody Airbus coming into the UK is a big and significant milestone on Hans Airways' journey to launch. These past 12 months, we are pleased to have added a wealth of competence and experience to our leadership and management team. We also recruited and trained a complete complement of exceptional pilots and cabin crew who will be ready to fly as soon as the airline's AOC is awarded."
UK Civil Aviation Authority
However, the aircraft's stay in Birmingham will be short for now, as it is needed to return to Spain, its original country of registration, for final contractual, administration, financial transfer, and customs clearance.
The works include a final internal inspection of the engines and rectification of any identified defect. STS Aviation Services will handle the required assignments, which Hans Airways has partnered with to confirm the aircraft is ready for its essential route-proving flight for the UK Civil Aviation Authority.
The Airbus A330-200 is now registered as EC-KTG and had its last commercial flight in 2020, just as the pandemic started to creep in worldwide. Once STS Aviation Services has completed the demanded modifications, the aircraft will fly as a newly registered G-KJAS. Head of Sales for STS Aviation Services, Colby Payne, stated:
"We are delighted STS has been selected as a long-term key maintenance supplier to help Hans Airways' Airbus A330. As a result of this partnership, we have accepted the 1st aircraft for a maintenance visit at our state-of-the-art, widebody aircraft MRO facility in Birmingham and look forward to supporting Hans Airways with further projects as its development continues."
After giving its route-proving flight, Hans Airways intends to utilize the Airbus A330-200 on its first route, from Birmingham to Amritsar. The long-haul airline is preparing for an initial four-times-weekly service to the Northern Indian city, a major commercial and cultural center in the heart of Punjab. The city is the spiritual and cultural center of the Sikh religion and home to the Harmandir Sahib, famously known as the Golden Temple.
Also, read
Air India
Direct flights between the 2 cities are only flown by Air India on the airline's Boeing 787 Dreamliner once a week. However, the Indian carrier might choose to boost its frequency provided that it saw good load factor pre-pandemic, and also because the Birmingham MP recently wrote to Air India asking for more flights.
In a way, Hans Airways would be granting the MP's request, albeit as a different carrier than expected. However, if Air India does heed the demand and boost frequencies, the startup could be in for some heavy competition on its 1st route.
Thank you
Stay updated with aviationa2z.com
Join our Telegram group for the latest updates