A strategic cooperation deal between Emirates and Air Canada will make it easier for travellers from both airlines to access new locations while also allowing them to take advantage of each other's routes.
Subject to regulatory permissions, the two airlines also intend to form a codeshare partnership later this year, according to a statement released by Emirates on Tuesday.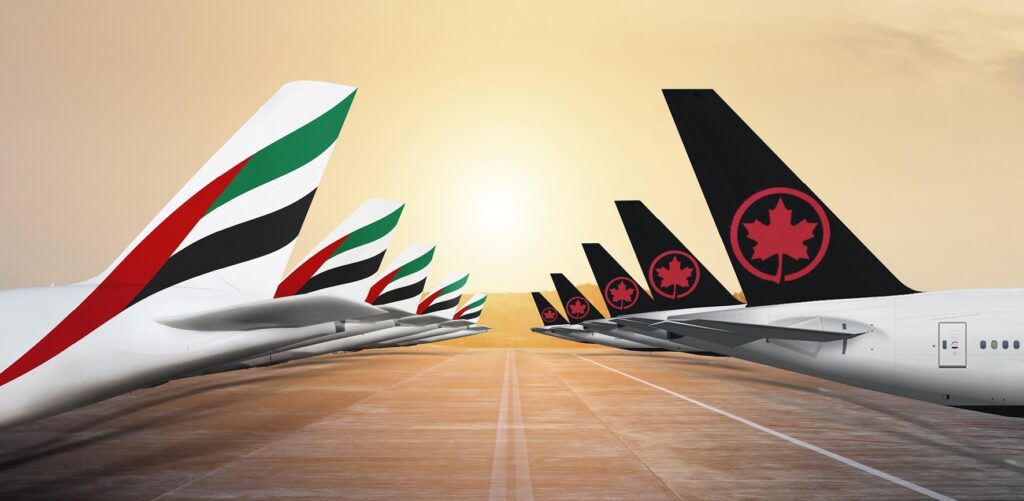 The change will provide Air Canada customers more options for travel to the UAE and other locations. According to the announcement, while travelling to important locations on the Air Canada network, Emirates customers will also have access to a larger network.
Tim Clark, president of Emirates, mentioned Toronto and US entry points.
The large networks of Emirates and Air Canada throughout the Americas, the Middle East, Africa, and Asia are also greatly expanded for travellers.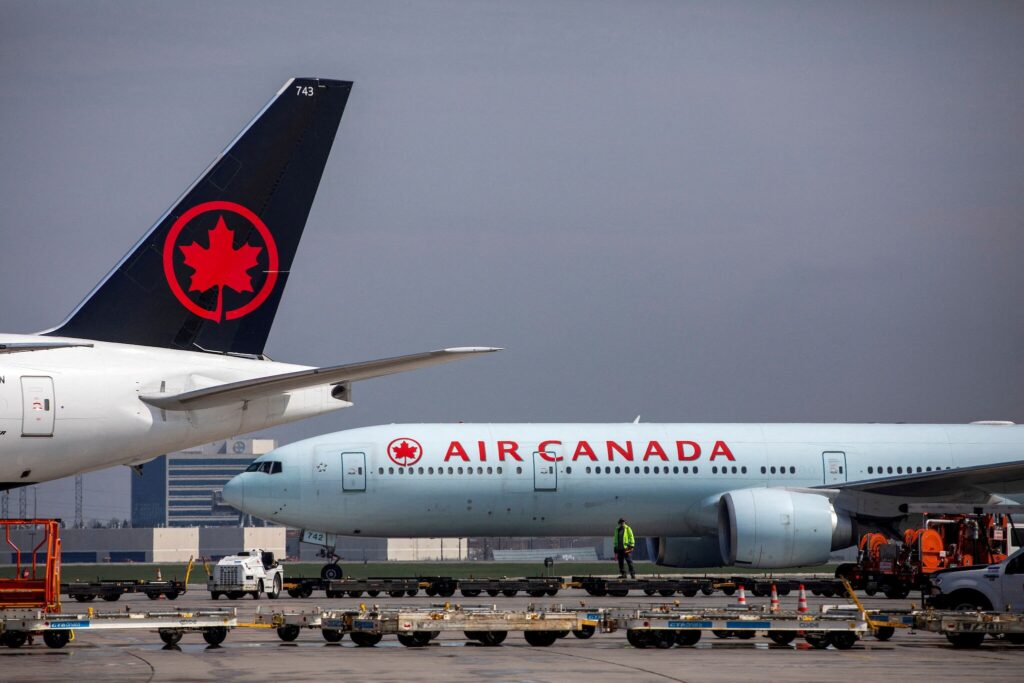 The coronavirus epidemic severely impacted the aviation industry, forcing numerous major airlines to slash existing routes and postpone plans to introduce new destinations.
Due to the pandemic, Air Canada halted travel to Dubai and a number of other international locations in February of last year.
However, four months later, as the number of Covid-19 cases began to decline, Air Canada resumed operations.
Emirates, the largest long-haul airline in the world, and Air Canada will establish reciprocal frequent flyer benefits and lounge access for qualified customers as part of the new collaboration, according to a statement.
Additionally, passengers will be able to book connecting flights between the networks of both airlines with a single ticket, with "seamless" connectivity at each airline's global hubs and luggage transfers to their ultimate destinations, the company added.
When everything is settled, Emirates added, more information about the alliance and the exact codeshare routes between the two airlines would be released.
According to Michael Rousseau, president and CEO of Air Canada, "this strategic collaboration will create network synergies and give Air Canada customers more, convenient options when travelling between Canada and the UAE as well as locations outside of Dubai."
Emirates, the biggest user of the A380 superjumbo, announced earlier this month that it will run more than 24,000 regular passenger flights to and from 129 airports across the world in July and August.
According to the airline's chairman and CEO, Sheikh Ahmed bin Saeed, in May, it will operate at 100 percent of its pre-pandemic levels by the end of the year, up from the 75 to 80 percent levels at which it is presently operating.
Several airlines presently have codeshare agreements with Emirates.It began using codesharing with Johannesburg-based Airlink last month.
Through the airline's gateways in Johannesburg, Cape Town, and Durban, customers can utilise a single booking reference for travel inside eight domestic South African cities thanks to the agreement.
Also read: France and India will work together to develop new helicopter engines
Join Our Telegram group for Latest Aviation Updates :- https://t.me/aviationa2z
Stay Connected with Aviation a2z.