Turkish Airlines confirmed to its investors that it had placed an order for an additional Airbus A350-900 aircraft to be delivered by the end of the year and 2023.
The truth is, we know nothing about the new order other than what was stated above. In January, the Turkish airline reduced its Airbus A350 order by five aircraft, and now, just five months later, it has said another six.
Turkish Airlines signed a
In 2018, Turkish Airlines signed a Memorandum of Understanding (MoU) for 25 of the Airbus A350-900 variant. When the carrier reduced the aircraft order earlier this year, it would have been secure to speculate that the reason for the reduction was monetary.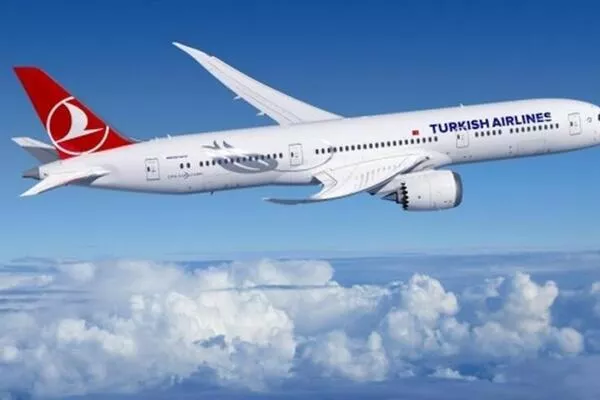 The COVID-19 pandemic has brought financial struggles to the whole world. Airlines, in particular, were hit very hard by the precipitous drop in passenger travel and were forced to scramble to prevent themselves from going under.
Although the past two years have been challenging for airlines, the past few months of 2022 have seen a significant rise in passenger journeys.
Some airlines are already reporting numbers higher than pre-pandemic levels, and many others predict reaching 2019 levels in the near future. The boost in travel may be why Turkish determined to reverse the order reduction and add another six Airbus widebody aircraft to its growing fleet.
Also, read
Turkish Airlines now operates six Airbus A350-900 aircraft
Turkish Airlines now operates six Airbus A350-900 aircraft, meaning that Airbus will deliver an additional 19. Multiple airlines have orders for the A350-900 aircraft. The fact that Turkish placed an order for a few more and hopes a number to be delivered by the end of the year is most probably an indication that the aircraft was initially been meant for another airline. Now, two Airbus A350-900s on order by Aeroflot have been sanctioned and will not be delivered to the airline.
Turkish operates 10 Airbus A330-200s and
Turkish Airlines has over 300 aircraft in its commercial fleet and services over 200 destinations worldwide. The airline operates a mixed fleet of both Boeing and Airbus aircraft. In addition to its commercial fleet, Turkish operates 10 Airbus A330-200 and eight Boeing 777 freighter aircraft and has a regional subsidiary called AnadoluJet.
Turkish has 104 Airbus narrowbody aircraft, all from the A320 family. Of the 104, 98 are A321s (-200 and neo), and six are the smallest variant in the A320 family, the A319. Its widebody fleet comprises 56 aircraft, split between the A330 and A350. The Turkish airline operates a large fleet of A330s, 50 aircraft, 13 -200s, and 37 -300s. The other six widebody Airbus aircraft are the A350-900.
The airline's Boeing fleet is also extensive and comprises the Boeing 737 (-800, -900ER, MAX8, and MAX9), 777, and 787 Dreamliner.
Turkish airlines have 80 Boeing narrowbody aircraft, 40 737-800, 15 737-900ER, 20 737-MAX8, and five 737MAX9. In addition to the 80 narrowbodies, Turkish has 48 widebodies, 33 777-300ER, and 15 787-9.
Thank you