ATR declares the next generation of its popular turboprop will feature hybrid technology and run on 100% sustainable aviation fuel.
Today, regional aircraft manufacturer ATR declared its plans for the next generation of its best-selling family of regional aircraft, the ATR "EVO," due to enter service by 2030.
Sustainable Aviation Fuel
The next generation of aircraft will feature a new powerplant with hybrid capability and improvements in performance, economics, and sustainability. The latest eco-design will include new propellers, upgraded systems, and an enhanced cabin. The aircraft will remain a two-engine turboprop that can run on 100% Sustainable Aviation Fuel (SAF).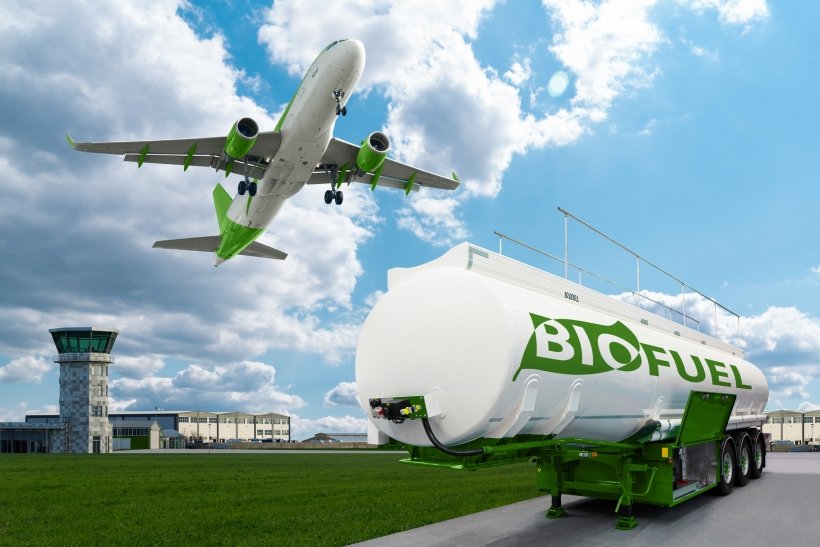 The Toulouse-based company ranks as the world's number one regional aircraft manufacturer with customers in over 100 countries worldwide and just celebrated its 40th birthday. Stefano Bortoli, Chief Executive Officer of ATR, highlighted the potential of the new generation to reduce emissions worldwide:
"Our next generation of aircraft will be a step forward in responsible flying through further incremental innovation. When it enters the market, the latest ATR 'EVO' will pave the way towards a decarbonized future for aviation."
ATR currently provides several models of its turboprop aircraft to regional carriers across the globe and is striving to lead the charge toward decarbonization. The manufacturer recently reaffirmed its focus on lowering maintenance costs and emissions in the Asia-Pacific region, where it maintains a significant presence
ATR will achieve cost-saving through a 20% lower fuel burn and a 20% overall reduction in maintenance expenses. The aircraft will also feature improved performance in terms of time to climb and an enhanced cabin, which will utilize lighter bio-sourced and recycled materials.
The forthcoming ATR 'EVO' aims to be more economical than its current iteration, with customers predicted working price savings in the double-digits. Fabrice Vautier, Senior Vice President Commercial at ATR, highlighted the benefits to regional airlines:
"This means airlines can serve thin routes more profitably, and communities can benefit from more connectivity, more essential services, and more economic growth."
When powered by traditional jet fuel, the 'EVO' aircraft will emit over 50% less CO2 than a regional jet. When using 100% SAF, its emissions will be close to zero.
ATR aims to have its aircraft certified to fly on 100% SAF by 2025
The manufacturer successfully operated a series of flights earlier this year using 100% sustainable aviation fuel (SAF). Over seven hours of flight time was completed with a prototype ATR 72-600 aircraft using second-generation biofuel by NESTE, which comes from renewable waste and residue raw materials. ATR aims to have its aircraft certified to fly on 100% SAF by 2025.
The flights resulted from a collaboration between ATR, NESTE, and Braathens Regional Airlines. The Scandinavian carrier hopes to operate one of its ATR aircraft entirely on sustainable fuels before the end of the year. The estimated CO2 emissions reductions for an ATR turboprop flying solely on SAF in both engines on regional routes is estimated to be up to 82%.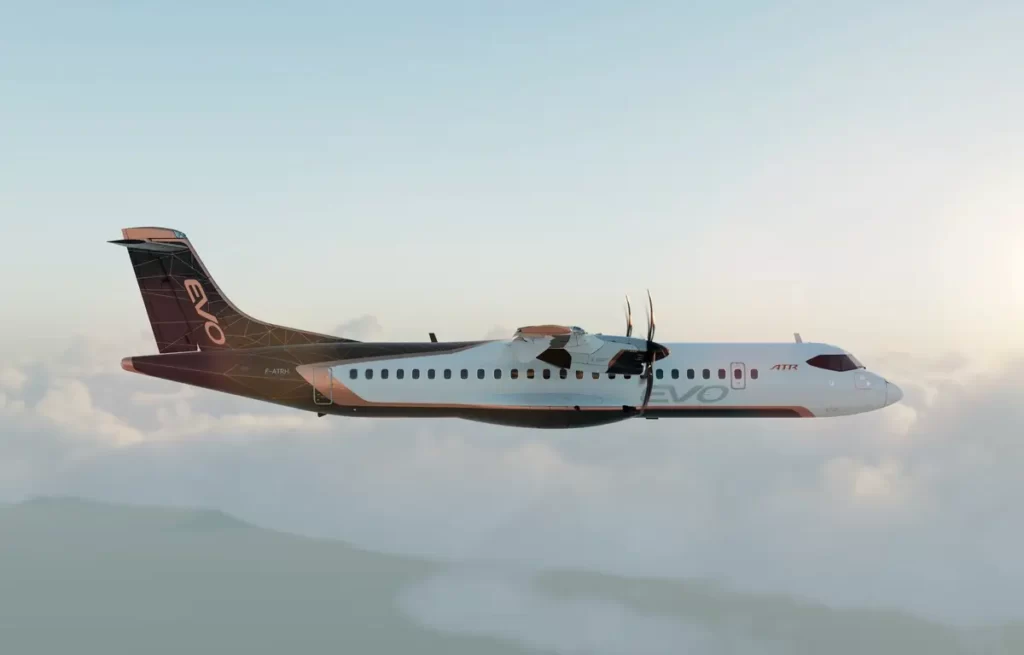 The Finnish fuel provider just signed agreements with United Airlines, Ryanair, Virgin Atlantic, and Boeing to deliver SAF. Neste currently produces 100,000 tons of SAF per year and looks to rise to 1.5 million tons (1.875 billion liters) annually by the end of 2023.
Thank you
Stay updated with aviationa2z.com