The airline tells the flight from Taipei to Singapore featured up to 100 environmental and carbon-reduction initiatives.
A little healthy competition goes a long way when it comes to eco-friendliness. Airline alliance SkyTeam's Sustainable Flight Challenge commenced at the beginning of the month and is starting to take off in earnest as members offer up their contributions to the three-award-category two-week contest.
China Airlines operated a flight from Taipei to Singapore
On Wednesday, Taiwanese flag carrier China Airlines operated a flight from Taipei to Singapore, which it says featured up to 100 environmental and carbon reduction initiatives.
Flight CI753 was performed by one of China Airlines' Airbus A350-900s. The demonstration flight project went under the team name "Plum Blossom." Sustainability measures included aspects such as fuel-efficiency route planning, apron operations, online check-in, and in-flight catering and amenities. China Airlines tells it will progressively roll out relative initiatives where applicable in the future.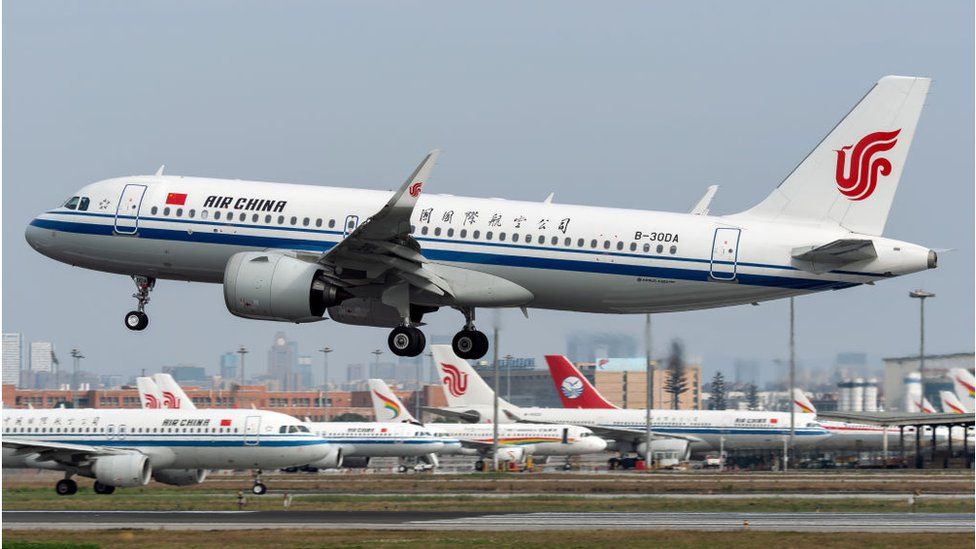 Sustainable aviation fuels
While China Airlines has started to trial sustainable aviation fuels (SAF), it did not mention any use of biofuels, which were a key component for the impressive CO2 emissions reduction achieved by partner/competitor Air France on a flight between Paris and Lisbon on the exact day. Meanwhile, there are other sub-categories such as 'lowest CO2 emissions for flight, ground handling, and food and beverage' and 'best waste management' for airlines to compete in.
China Airlines also encouraged its passengers to participate in the Sustainable Flight Challenge and take public transport to the airport.
Also, read
Furthermore, they were provided with eight challenges of their own, including participating in ECO Travel, pre-ordering in-flight meals, self-service check-in, filling out an electronic health declaration form, pre-ordering duty-free goods, bringing eco-friendly bags for carrying duty-free goods, and carrying their own reusable cup/cutlery. Each completed challenge offered 100 miles in rewards.
The carrier is also taking on the challenge of combating food waste and the carbon footprint on in-flight meal offerings.
Catering in China Airlines' VIP lounge in Taipei is now adapted to the number of people on the flights, and the food aboard the Sustainability Flight was primarily sourced from local, seasonal Taiwanese ingredients. Passengers could also choose from an expanded vegetarian selection or 'low-carbon' dishes featuring chicken or seafood. Beverages included 'carbon footprint verified' water and fruit and vegetable juice from Taiwan.
China Airlines has adopted a net-zero by 2050 target
Along with the industry-wide IATA declaration, China Airlines has adopted a net-zero by 2050 target. In order to reach this ambitious goal, it has identified four main strategies to save fuel (barring the emergence of new zero-carbon propulsion technologies): Renew the Fleet, Reduce the Weight of Aircraft, Enhance Operational Improvements, and Advance Maintenance & Operation.
According to data from ch-aviation, China Airlines works a relatively young mixed passenger fleet, with the elder portion consisting of 22 Airbus A330s at around 14 years old. Meanwhile, the 14 A350-900s are just under five, and ten Boeing 777-300ERs are seven.
The airline has thus far brought five out of a 26-strong order for Airbus A320neo aircraft, in addition to its little older narrowbody fleet consisting of 18 decade-old 737-800s. The airline's cargo unit is also set to raise efficiency as it brings in six more spanking new Boeing 777-200 freighters for a total of ten.
Thank you
Stay updated with Aviationa2z.com