At the Wings India airshow in Hyderabad last month, top airline executives agreed on a number of points, including the reduction of taxes and the expansion of airport capacity. One point they couldn't agree on was whether unfair competition is artificially keeping fares low in as an already fiercely competitive sector.
Sunil Bhaskaran, AirAsia India's chief executive officer, was forthright. He claims that "irresponsible competition" has kept fares cheap despite hefty taxes and fuel prices in Indian aviation.
Bhaskaran didn't say who he was talking about.
IndiGo, India's largest airline, is the only carrier capable of making the whole market dance to its tune.
InterGlobe Aviation Ltd.'s IndiGo airline controls more than half of the domestic market.
Nine other airlines fight for the remaining seats, providing the rapidly expanding low-cost carrier a stranglehold on rates.
Two more airlines are planning to establish services later this year, increasing competition in a sector where tickets are frequently sold below operating costs, resulting in the death of several high-profile companies.
IndiGo, on the other hand, appears unconcerned about the criticism, as well as requests from SpiceJet Ltd. for airlines to work together to raise fares, even if it means a tiny drop in bookings.
"I'm sorry, but this isn't about working together to raise fares," Ronojoy Dutta, IndiGo's CEO, stated in response to a suggestion that other airlines follow IndiGo's lead and boost fares.
 
"Look, ultimately, IndiGo's objective is to deliver great customer service while receiving a disproportionate share of revenue," Dutta added, to laughter and cheers.
IndiGo's pledge to stay "very, very competitive" in the future is terrible news for everyone, including Singapore Airlines Ltd.'s local partner, IPO-bound Go First, and once state-run Air India Ltd.
Many airlines, including Kingfisher Airlines Ltd. and Jet Airways India Ltd., have previously folded or gone through court-supervised bankruptcy processes as a result of competitive pricing.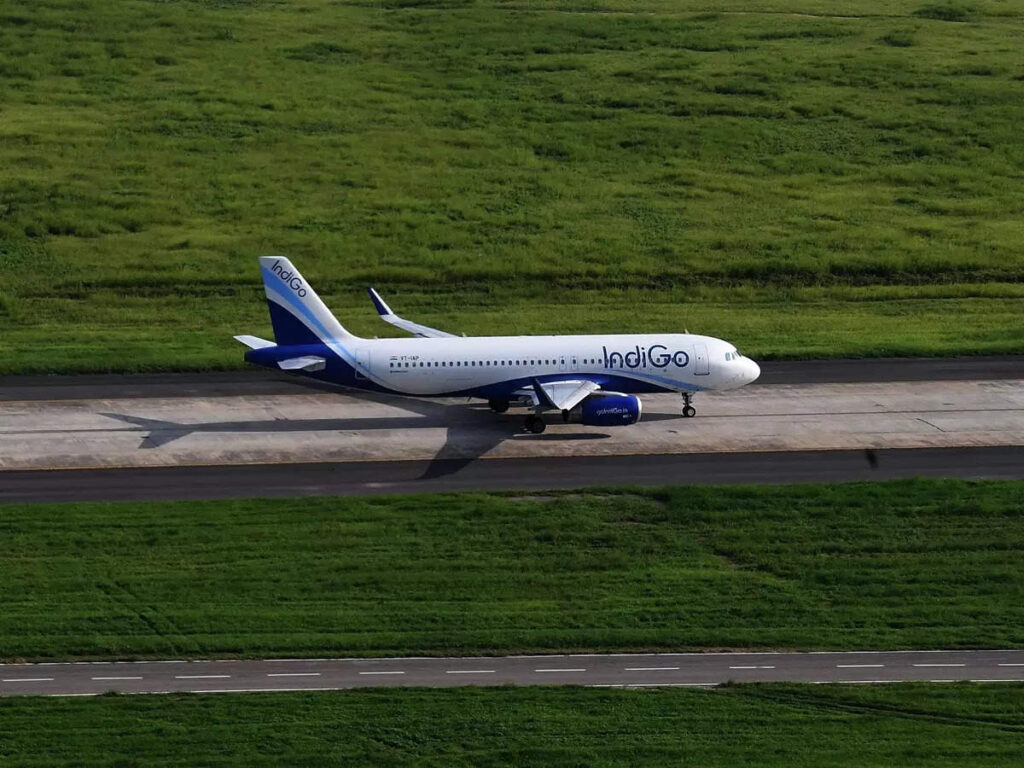 IndiGo, the world's largest customer for Airbus SE's best-selling A320neo jets, is an outlier, able to turn a profit while keeping expenses under control.
It has also negotiated lucrative long-term maintenance and engineering contracts as part of significant aircraft orders.
"It has something to do with their sheer enormity."

It is a massive revenue machine," said Mark Martin, the founder of Martin Consulting LLC, a Dubai-based aviation consulting firm.

"Naivety and stupidity can be destructive and wreak havoc in the system," he warned, adding that this is not the time for IndiGo to show off its bravado.

"At some time, IndiGo will have to raise fares or, at the very least, balance its fares."
Last year, the CAPA Centre for Aviation in Sydney declared that it had "run out of words" to characterise the plight of Indian airlines, claiming that the industry is "on the verge of collapse." CAPA estimates that Indian carriers will lose $8 billion in the two years leading up to March 2022, assuming oil prices of $70 per barrel and a rupee-dollar exchange rate of 75.
Last month, the Indian rupee fell to a historic low of 76.9812 per dollar, and Brent oil is now trading at more than $100 a barrel.
There have been some indications that fares are rising in recent months, but this has more to do with rising oil prices as a result of the Ukraine conflict.
According to online travel service Yatra.com, tickets from New Delhi to Mumbai, one of the world's busiest domestic routes, are selling at a 42 percent higher rate than before the war.
Stay tuned and updated with Aviationa2z.