Covid-19 has tested the mettle of all aircraft lessors and it will be some period before rescue emerges, mainly in the Asia-Pacific region, where pandemic-related closures have often been political in nature.
Although Chinese lessors haven't escaped the pandemic's effects, those entering the airplane leasing market in the past decade or more now account for about three of the top 10 international players and eight of the top 30.
Hong Kong
Simon Wong, the partner at law firm Stephenson Harwood in Hong Kong, said that among Chinese lessors, BOC Aviation, CDB Aviation, Bank of Communications (BoComm) Financial Leasing, and a number of other Chinese lessors have become among the most active in the world. 
His client, ICBC Leasing, now ranks as the sixth-largest plane lessor in the world, after beginning the company only 13 years ago.
"What they have in common is that they are subsidiaries of national state-owned banks in China," he told. "Whilst it isn't true that they obtain affordable funding solely or mostly from their parent banks, the fact that they are either solely or majority-owned by banks with [strong] sovereign credit ratings means that their cost of funding in the domestic and international commercial loan and capital markets is relatively low."
Chinese government
Wong considers the Chinese government's move to encourage the development of aviation leasing as smart and required because it made little sense for overseas lessors and financial institutions to own or finance most of the country's rapidly growing fleet. "To Chinese lessors' credit, they have been discovering the trade enthusiastically and fast and are not satisfied to serve PRC airlines only but have strong international ambition," he told. "In many cases, they hire talent internationally."
Today, most Chinese lessors have confirmed a significant presence in Dublin, while also maintaining legal entities in China, Hong Kong, Singapore, or elsewhere. KPMG Ireland Aviation Advisory partner Kieran O'Brien cited Cirium data to estimate Chinese lessors' current assets under management.
ICBC Leasing carries a portfolio worth $13 billion, BOC Aviation $14.5 billion, BoComm $7.5 billion, CDB $7.5 billion, AVIC International Leasing $6 billion, and Chinese Aircraft Leasing Company $3.4 billion.
Despite the "business as usual" line, analysts say that the pandemic has affected current performance. "Asia-Pacific aircraft lessors' performance continued to be weighed down by the pandemic in 2021," Katie Chen, a Taiwan-based director at Fitch Ratings, revealed.
"Some of them reported weaker gains in the first half due to either declining revenue or larger impairment loss approximated to the first half of 2020. Asset development also [remained] weak for aircraft lessors in the first half of 2021."
O'Brien said the sector had suffered from a money flow perspective, but significant government intervention meant few airlines failed in the last 18 months. "There's no inquiry that margins are down, and cash reserves are certainly under more pressure," he told.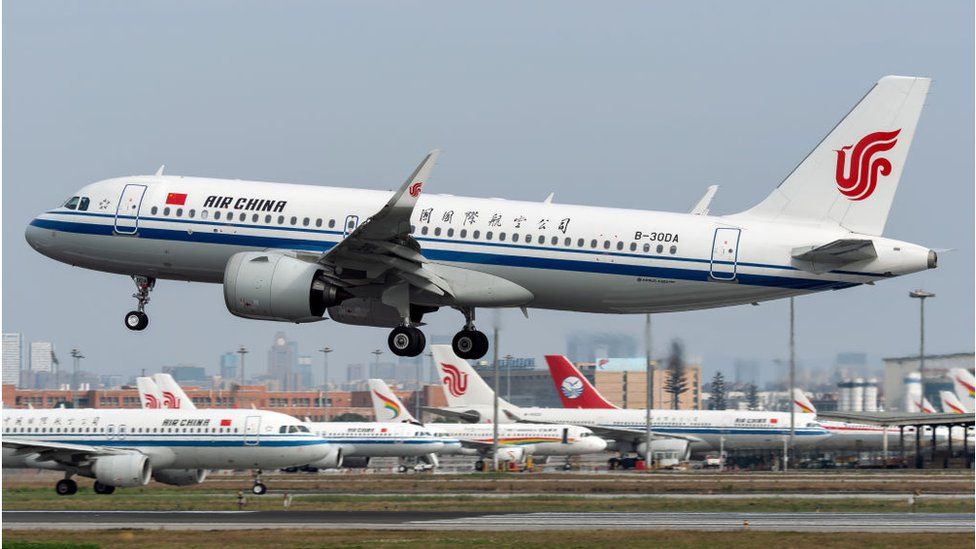 "Most of the well-run lessors went out and shored up liquidity very fast into the pandemic. They've also been pretty good in terms of restructuring. Certainly, we've seen that Western and Chinese lessors have worked with airlines, and we've been part of that process.
They've made sure that they've thought about deferrals and related activities or measures. They have looked to control the aircraft with the airline, but have done agreements to keep some level of cash coming in while not destroying the airline entirely."
80 Airbus A320neo family aircraft and
CDB Aviation has an in-service fleet of 241 aircraft and 138 aircraft on order: 80 Airbus A320neo family aircraft and 58 Boeing 737 Max 8s. During the first half of 2021, it added six new customers and signed recent lease transactions for 31 aircraft with 11 customers.
"We also received 14 aircraft on working lease, including five via direct OEM orders, six via sale-leaseback, and three via portfolio acquisitions, which were leased to Aeroflot, American, Wizz, WestJet, United, and SAS," CEO Patrick Hannigan revealed.
More than 50 percent of CDB Aviation's fleet works with lease customers in Asia-Pacific, and he expects the region to remain a fundamental pillar of the business as it evolves the world's largest market for air travel. Over the past few years, it has also operated to establish deep-rooted market presences in Europe, the Middle East, Africa, and the Americas.
Also, read
"I would tell that the last ten years have actually been the decade of Asia in the leasing space, where a number of well-capitalized, positively experienced, positively capable leasing platforms were born and developed," Hannigan told. "We're the first Chinese-owned lessor to really 'go global,' with teams assigned to all key markets and a full-service aircraft-leasing platform with an international footprint.
"As a Chinese-owned lessor, China is and will resume being a key market for CDB Aviation, and we have a strong corporate presence in Hong Kong to best serve that significant market and region. At the same time, the global HQ of CDB Aviation is in Dublin and we also have a strong presence in the Americas."
Discussing mergers and acquisitions in a current online seminar, Aengus Kelly, CEO of AerCap, the world's largest commercial aircraft owner, told he did not anticipate many more to take place. "I don't think it will be hugely widescale because many the owners of aircraft leasing businesses are large Chinese financial institutions, and they're not in any significant rush to sell," he told.
Thank you
Stay updated with Aviationa2z.com