SAN FRANCISCO- The United Airlines (UA) flight, originally en route to Vancouver (YVR), Canada, from Los Angeles (LAX), was grounded at San Francisco International Airport (SFO) after a passenger disclosed the alleged bomb threat, as the airport's duty manager reported.
While reports were suggesting that investigators interviewed passengers on board and that the threat was conveyed via AirDrop, this information remains unconfirmed.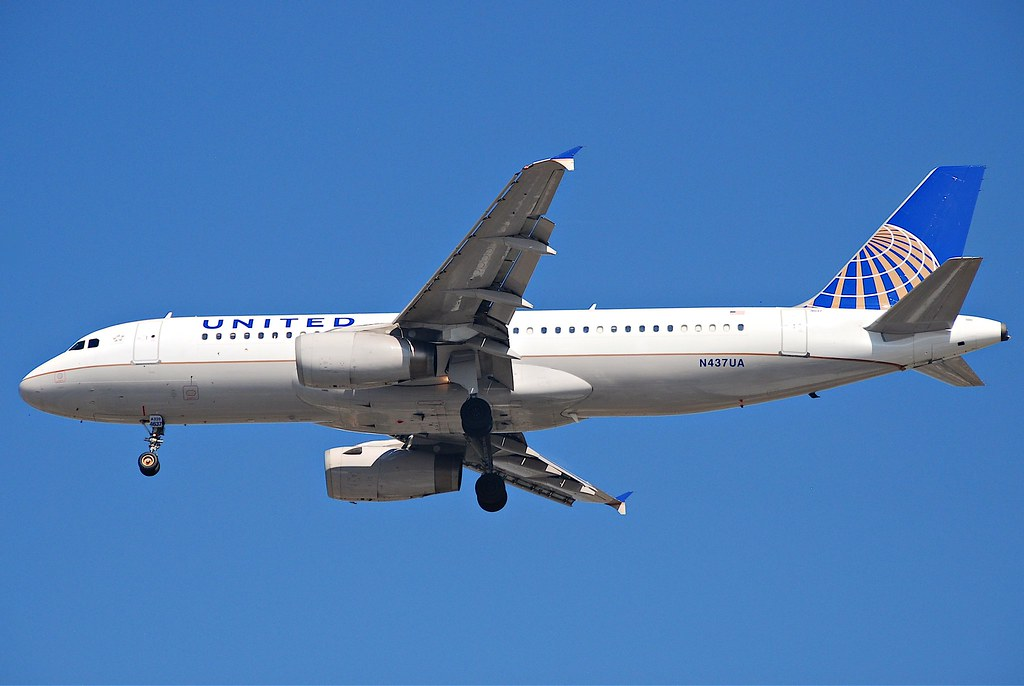 United Airlines Bomb-Threat
Initially near Oregon, the flight diverted its course and landed at SFO just before 9:30 pm local time yesterday (November 13, 2023).
Following an assessment that deemed the threat to the plane low, the aircraft was given clearance for a safe landing at SFO with 148 passengers and eight crew members on board.
On X, formerly known as Twitter, a passenger likened the experience of the flight diversion to a real-life version of the game 'Among Us,' where participants strive to maintain a spaceship's integrity while a saboteur creates chaos. The user tweeted, "Bomb threat on my flight (LA -> Vancouver) just now, had to make an emergency landing. FBI interviewed me because I was one of the people who got the threat on airdrop. This has been one crazy weekend, bruh."
Another individual shared, "UA 1909 flight left LAX. Did emergency landing… We are sitting on the tarmac frying away in SFO. No one is telling us what is going on with Marshall's call."
In a separate incident earlier this year, another United flight operated by Republic Airways faced grounding in March after a note threatening a bomb was discovered in the plane's lavatory.
The flight, originating from Newark Airport en route to Burlington International Airport in Vermont, received an alert about an alleged bomb threat approximately 20 minutes before its scheduled landing.
Official Statement
Flight UA1909 had to execute a loop over the Lassen National Forest due to what United described as a "potential security issue."
A spokesperson for the airline stated, "United Flight 1909 diverted to San Francisco this evening due to a potential security issue on board. The flight landed safely and was met by local law enforcement. We are working to get our customers to their final destination as soon as possible."
Similar Incident
Earlier in July 2023, a Southwest Airlines (WN) flight from Las Vegas (LAS) to Kahului (OGG), Hawaii, had to be diverted to Oakland (OAK) due to a bomb scare caused by a passenger's misuse of Apple's AirDrop feature.
The incident occurred when a passenger shared a photo suggesting the presence of a bomb on the plane with fellow passengers, as reported by the Alameda County Sheriff's Office.
The sheriff's office received the tip about the alarming image being circulated on Southwest Airlines Flight 3316 at approximately 11 a.m. Lieutenant Tya Modeste confirmed the incident to The Mercury News.
The plane, which had been in the air for about 1 hour and 50 minutes, was subsequently diverted and safely landed at Metro Oakland International at around 12:49 p.m., according to data from FlightAware.
Deputies from the Alameda County Sheriff's Office met the aircraft upon arrival. Subsequently, to assist in evacuating passengers, ensuring their safety.
The news outlet reported that bomb-sniffing dogs were deployed to thoroughly search the aircraft and the approximately 300 pieces of luggage on board. Fortunately, no explosives were found during the search.
Southwest Airlines issued a statement regarding the incident, emphasizing its commitment to safety. They deferred additional questions to local authorities who had met the aircraft.
Stay tuned with us. Further, follow us on social media for the latest updates.
Also Read: US Airlines, Including American, United, Delta, and Southwest, want you to Dress Properly – Aviation A2Z
Join us on Telegram Group for the Latest Aviation Updates. Subsequently, follow us on Google News.