FORT WORTH- As the upcoming busy holiday season approaches, American Airlines (AA) has augmented its capacity with widebody flights on various routes within the U.S. for the Thanksgiving week.
The airline is incorporating a higher number of widebody aircraft on domestic flights than the standard schedule, a measure taken to accommodate an increased number of passengers.
Record-Breaking Thanksgiving Demand
The majority of these augmented flights operate between American hubs located in Charlotte, Chicago, Dallas/Fort Worth, New York, Los Angeles, Miami, Philadelphia, and Phoenix.
Additionally, there will be enhanced capacity on some other routes. Recognizing the traditionally heightened travel activity on the Tuesday and Wednesday preceding Thanksgiving and the subsequent Sunday, it is evident that American Airlines is well-prepared for the anticipated surge in travelers during these peak days.
American Airlines anticipates a record-breaking Thanksgiving travel period, with an expected influx of over 7.8 million customers from November 16 to November 28.
This holiday season is poised to be the airline's busiest ever, coinciding with a remarkable 14-month streak during which American has maintained the most dependable operation among all U.S. network carriers.
This exceptional performance extends to the summer of 2023, when American outperformed its major network competitors in both completion factors and on-time departures.
David Seymour, the Chief Operating Officer of American Airlines, expressed,
"We are currently operating at the peak of our airline's performance history." He highlighted the airline's commitment to delivering a secure and reliable operation for customers reuniting with friends and family during Thanksgiving. Seymour credited the outstanding achievements to the dedication and hard work of the airline's vast team, comprising more than 130,000 members.
American Widebody Flights for Thanksgiving
Based on data from aviation analytics provider Cirium, American Airlines is set to utilize its Boeing 777-200, 787-8, and 787-9 Dreamliners on 15 domestic routes spanning from November 20 to November 27.
This period will witness the operation of 285 domestic flights using widebody aircraft, encompassing existing routes that regularly feature widebodies and new additions.
A notable example is the Miami International Airport (MIA) to Boston Logan International Airport (BOS) route, typically serviced by narrowbody Airbus or Boeing planes.
However, on November 25, American Airlines will introduce the 777-200, accommodating 273 passengers on a single flight in each direction. This aircraft upgrade aims to provide additional seating capacity as travelers return home post-holiday.
Beginning on November 5, American initiated four daily flights between Charlotte Douglas International Airport (CLT) and MIA, employing the 777-200. These frequencies will persist until November 27, excluding Thanksgiving Day, when the aircraft will not operate flights between the cities.
While narrowbody aircraft typically handle all flights between Chicago O'Hare International Airport (ORD) and Los Angeles International Airport (LAX), the 787-8 will operate one flight in each direction on November 22.
With a capacity of 234 passengers, this aircraft will augment the route's capacity ahead of Thanksgiving. Cirium data also indicates that on the same day, the 787-8 will operate between MIA and Philadelphia International Airport (PHL) with one flight each way.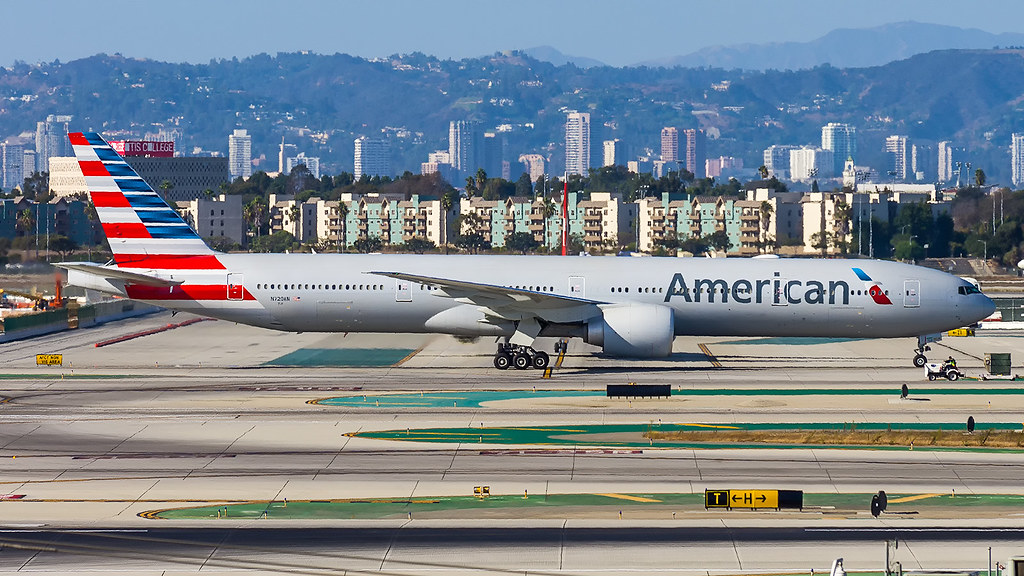 Strong Presence at JFK and PHX
American Airlines has strategically scheduled 12 flights between John F. Kennedy International Airport (JFK) and Phoenix Sky Harbor International Airport (PHX) utilizing the 777-200 during the holiday week.
This particular aircraft will be operational for a single flight in each direction, excluding November 20 and Thanksgiving. Notably, the 777-200 provides 101 more seats compared to the regular 737 MAX 8, which typically covers all frequencies on this route.
Historically, American has incorporated widebody aircraft into its PHX flights from the East Coast, specifically from Philadelphia (PHL) and occasionally Charlotte (CLT) during holiday seasons.
The inclusion of JFK is a recent development, marking the third widebody domestic route offered at PHX by the carrier in the current month, following routes from Dallas and Honolulu, both serviced by the 787-8 and 787-9, as per Cirium data.
The trend of deploying larger passenger aircraft at PHX has seen an increase in recent years. American Airlines initiated 777-200 flights to London a few years ago, and Delta Air Lines has introduced its A330-200 and -300 aircraft to Phoenix during peak travel periods around Christmas, Spring, and Summer.
Stay tuned with us. Further, follow us on social media for the latest updates.
Also Read: US Airlines, Including American, United, Delta, and Southwest, want you to Dress Properly – Aviation A2Z
Join us on Telegram Group for the Latest Aviation Updates. Subsequently, follow us on Google News.