DENVER- Spirit Airlines (NK) has recently declared a reduction in its flight operations at Denver International Airport (DEN), as stated in an official statement provided to TPG.
Miramar-based airline will cease its operations in Denver starting on January 9, 2024, immediately following the conclusion of the busy holiday travel season.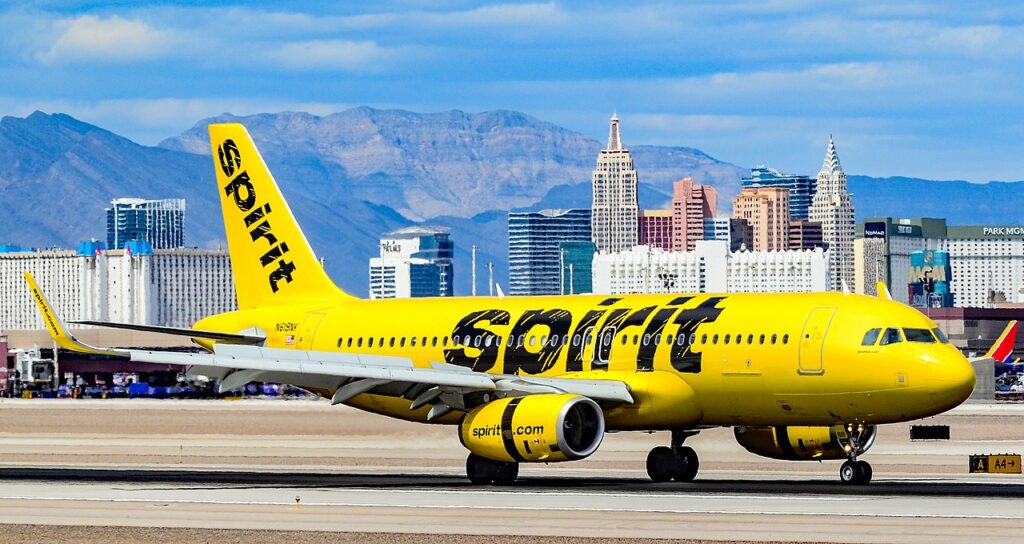 Spirit Cuts Denver Flights
This decision marks the conclusion of Spirit's nearly 12-year presence in the city, which has most recently involved routes to destinations like Fort Lauderdale, Las Vegas, and Miami.
Throughout the years, Spirit Airlines has operated flights to Denver from various other markets, including Dallas/Fort Worth, Houston, Detroit, Los Angeles, and more, according to schedules from Cirium.
Spirit Airlines attributes this reduction in service to the grounding of several of its Airbus aircraft for mandatory engine inspections.
This decision stems from the revelation of a potential manufacturing flaw associated with engines produced by Pratt & Whitney, which are utilized by Spirit Airlines on a selection of Airbus A321neo aircraft.
The airline's statement acknowledges that they are confronted with challenging decisions as they gain a better understanding of how Pratt & Whitney's GTF engine availability affects their fleet and overall operations.
Spirit Airlines explains that these engine-related problems have imposed "limitations" and resulted in "suboptimal performance" on their Denver routes.
Significant Cut
It remains unclear whether Spirit's decision to discontinue these routes was due to financial underperformance or some other operational constraint impacting their Denver flights, wrote TPG.
One potential factor to consider is the challenges posed by Denver's high elevation and warm temperatures, which can affect aircraft performance during takeoff.
While it's conceivable that Spirit's aircraft faced these issues, many of its competitors, including Frontier, Southwest, and United, operate numerous daily flights to and from Denver without any such problems.
Regardless of the specific reason behind Spirit's withdrawal from Denver, this move is one of the most notable station exits the airline has announced in recent years.
Denver has been experiencing consistent growth, resulting in increased demand for flights to and from the city.
In response, airlines have expanded their flight offerings, and this renewed focus on Denver has led to public competition between Southwest (WN) and United (UA), both of which maintain significant operations in the city.
One of Many Problems
This move coincides with Spirit Airlines' ongoing challenges. The airline will suspend new pilot and flight attendant training indefinitely later this month.
Additionally, a significant portion of its Airbus A320neo fleet is currently affected by Pratt & Whitney's disclosure of a potential manufacturing defect.
Furthermore, the latest quarterly earnings report for the carrier was notably unfavorable. Spirit Airlines incurred a loss of $188.8 million in the third quarter and reported a negative operating margin of 15%.
Despite these difficulties, JetBlue (B6) is continuing to pursue its acquisition of Spirit through legal proceedings. If the merger is successful, it could potentially result in the reintroduction of yellow Airbuses in Denver, although they would operate under the JetBlue brand.
Passengers affected by these flight cancellations will receive refunds for their disrupted travel plans.
Stay tuned with us. Further, follow us on social media for the latest updates.
Also Read: US Airlines, Including American, United, Delta, and Southwest, want you to Dress Properly – Aviation A2Z
Join us on Telegram Group for the Latest Aviation Updates. Subsequently, follow us on Google News.