SAN FRANCISCO- On Monday, October 30, United Airlines (UA) flight UA191 made history by landing in Manila, marking the first-ever nonstop flight by a United States carrier from the continental US to the Philippines.
The flight, carrying a full load of passengers and cargo, arrived at Ninoy Aquino International Airport (MNL) Terminal 3 at 5:20 a.m. with 325 passengers on board.
United Airlines Manila Flight
The return flight to San Francisco (SFO) with 334 passengers departs from Manila at 9:55 a.m. on Monday, with an estimated arrival time in the US at 7:20 a.m. on Monday.
Marcel Fuchs, United's managing director of international sales, expressed the airline's delight at leading this groundbreaking new service, stating, "The San Francisco-Manila flight is indeed the first time a US airline has flown between the US mainland and the Philippines, Manila. So, we are just really, really pleased to be high in the air and to be leading this new service."

United Airlines will operate daily nonstop flights between San Francisco and Manila using their largest aircraft, the Boeing 777-300ER.
The plane features 60 seats in the United Polaris business cabin, 24 seats in the United Premium Plus cabin, and 266 seats in the United Economy cabin. Passengers on this 15-hour flight will also enjoy Filipino-inspired meals during the journey.
16th Asia-Pacific Destination
United Airlines now offers its 16th non-stop route from the United States to the Asia-Pacific region with the launch of the Manila route.
While there are no specific plans for additional Philippine routes at the moment, United is optimistic about the current route's performance.
Marcel Fuchs, United's managing director of international sales, emphasized the need to ensure the success of the Manila-San Francisco route before speculating about further services.
The airline has received positive support from the travel, trade, and business communities, which bolsters their confidence in the Manila route's success.
Strengthening Relations with Filipinos
The United States is home to one of the largest overseas Filipino communities, and remittances from these Filipinos constitute a significant portion of total cash remittances.
Filipinos residing in the US or working there temporarily frequently travel between the two countries. The inauguration of United's new route provides travelers between the Philippines and the continental US with increased options for airlines.
US Ambassador to the Philippines MaryKay Carlson mentioned to the Rappler News agency the importance of enhancing people-to-people ties, including air transport, as discussed by Presidents Biden and Marcos.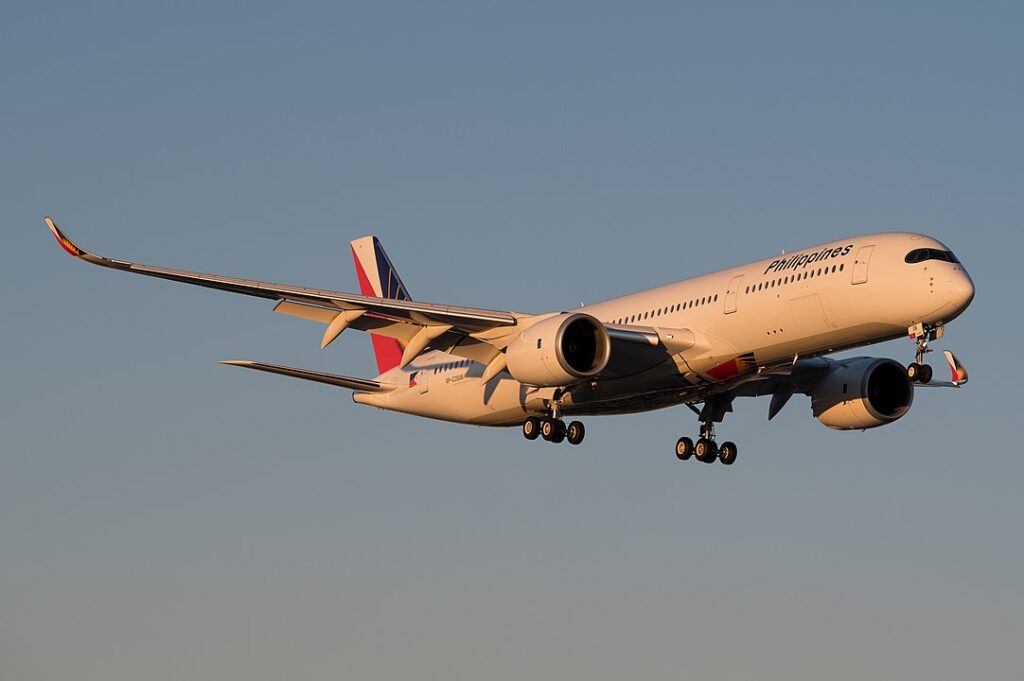 United Competing with Philippine Airlines
United Airlines now offers direct flights to these US destinations, competing with Philippine Airlines (PR), which also operates routes to several American cities from Manila.
Back in July, when United announced its new route, PAL issued a statement expressing its openness to additional competition on transpacific routes.
United, in response, stated its intention to compete with the Philippine flag carrier by focusing on customer service and its extensive route network rather than leading with lower fares.
A quick price comparison for a roundtrip direct economy flight for an adult with a departure on December 5 and return on December 12 shows that both airlines offer similar prices. PAL offers a flight at $2,139, while United's flight is priced at $2,160.
In addition to United and PAL, Cebu Pacific previously operated a route from Manila to Guam, which was discontinued in 2019. The budget airline confirmed to Rappler that it currently has no plans to reopen a route to the US.
Stay tuned with us. Further, follow us on social media for the latest updates.
Also Read: US Airlines, Including American, United, Delta, and Southwest, want you to Dress Properly – Aviation A2Z
Join us on Telegram Group for the Latest Aviation Updates. Subsequently, follow us on Google News.