MUSCAT- The new Manohar International Airport (GOX), Goa, and Oman Air (WY) are excited to announce a significant milestone in its journey, commencing direct flights to Muscat, Oman's picturesque port capital, surrounded by mountains and desert.
Set to begin on Sunday, October 29, 2023, the inaugural flight by Oman Air from Muscat International Airport (MCT) to Manohar International Airport (MIA) establishes an exciting new travel link for passengers.
Oman Air Muscat to Goa Flights
The first flight from Muscat International Airport is scheduled to land at MIA at 07:10 AM and depart from MIA to Muscat International Airport at 10:10 AM on the same day.
This remarkable service will operate four times a week, specifically on Sunday, Wednesday, Thursday, and Saturday throughout October and November 2023.
In December 2023, Oman Air intends to expand this connectivity, increasing the number of flights to six per week to provide travelers with added flexibility and convenience.
Nestled amidst rugged mountain ranges, Muscat, the capital of Oman, remains a timeless gem in the heart of the Middle East. With its deep-rooted history spanning centuries, it boasts a captivating fusion of tradition and modernity.
The city's captivating landscape features Portuguese-built forts, graceful blue-domed mosques, grand palaces, and vibrant markets, each echoing the heritage of a bygone era.
Muscat exudes the enchanting atmosphere of a lost Arabian world, capturing the essence of a rich history and a captivating present.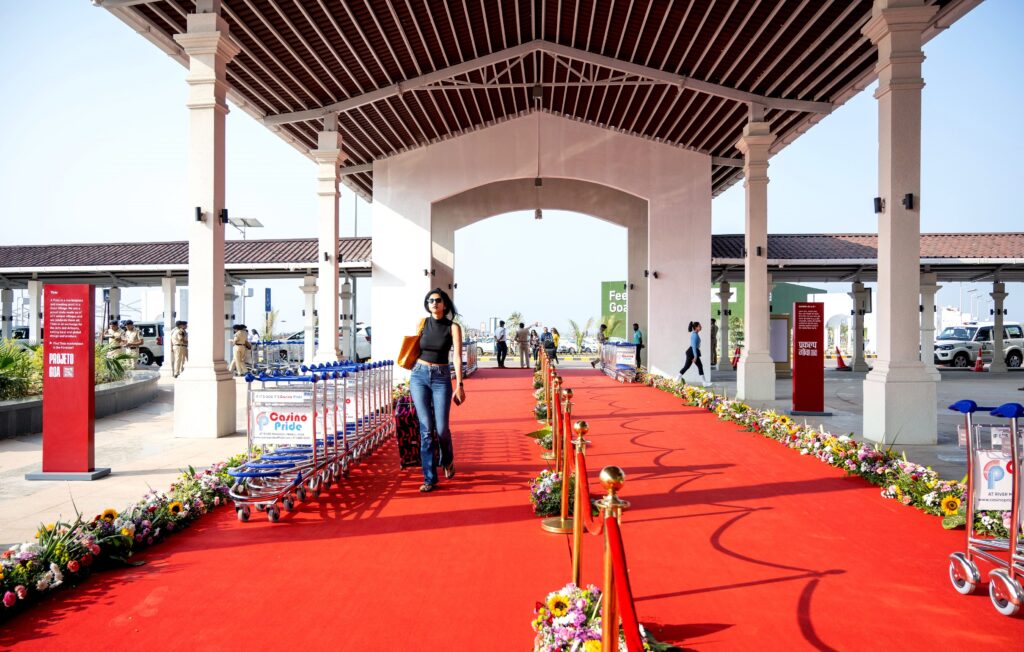 Executive Insights
Mr. RV Sheshan, CEO of GGIAL, expresses his immense enthusiasm on this significant occasion:
"We are absolutely thrilled to mark yet another achievement as we introduce Oman to our ever-expanding international network. This new route reflects Manohar International Airport's unwavering commitment to enhancing connectivity and flight frequency on international routes as we broaden our destination offerings."
"The direct link to Muscat presents a wonderful opportunity for outbound travelers to explore Oman's diverse and captivating landscapes. It also caters to the substantial Indian diaspora in Oman and Omanis eager to visit Goa and various cities across the Indian subcontinent.
This non-stop flight connecting Goa and Muscat serves as a bridge uniting two vibrant cultures, and we eagerly anticipate welcoming our guests and sharing the warm hospitality of MIA with them."
"With top-notch infrastructure, including essential e-Visa services, our airport is fully equipped to facilitate international travel. These connections enrich tourism in Goa and drive socio-economic development within the region."
GMR Goa International Airport Ltd. (GGIAL) remains steadfast in its commitment to providing exceptional facilities and services to both domestic and international travelers.
The introduction of direct flights to Oman reaffirms the airport's dedication to elevating the travel experience, fostering seamless global connections, and expanding horizons for all travelers.
Stay tuned with us. Further, follow us on social media for the latest updates.
Also Read: US Airlines, Including American, United, Delta, and Southwest, want you to Dress Properly – Aviation A2Z
Join us on Telegram Group for the Latest Aviation Updates. Subsequently, follow us on Google News.