AUCKLAND- In the world of flag carriers, the Air New Zealand (NZ) prevalent hub-and-spoke network models typically involve pilots and cabin crew being stationed in the airline's home country.
From there, they operate flights departing from various bases within that country, often either returning home after their duty or overnighting at the flight's destination. Nevertheless, Air New Zealand once had a unique approach that set it apart from this norm.
London Calling: A Unique Approach by Air New Zealand
Air New Zealand's Transatlantic Connection: A London Crew Base and Evolving Routes
Air New Zealand made a mark in aviation history with a cabin crew base located in London, the British capital, on the opposite side of the globe. This unique presence in London began in August 1982, shortly after the airline introduced its Boeing 747 quadjet aircraft.
Air New Zealand operated flights from Auckland to London Gatwick Airport (LGW) via Papeete and Los Angeles twice weekly during that era.
In the late 1980s, the airline tested alternative routes, with one of the flights stopping in Dallas instead of Los Angeles and occasionally making a layover in Honolulu rather than Papeete. The introduction of newer, longer-range Boeing 747-400 aircraft enabled non-stop flights to the United States.
The Auckland-Los Angeles-London route, which became iconic over the years, was solidified with the arrival of the 747-400. However, it wasn't until 1994 that Air New Zealand shifted its preferred London airport from Gatwick to Heathrow.
The airline also explored stopovers in Hong Kong as part of its evolving route network.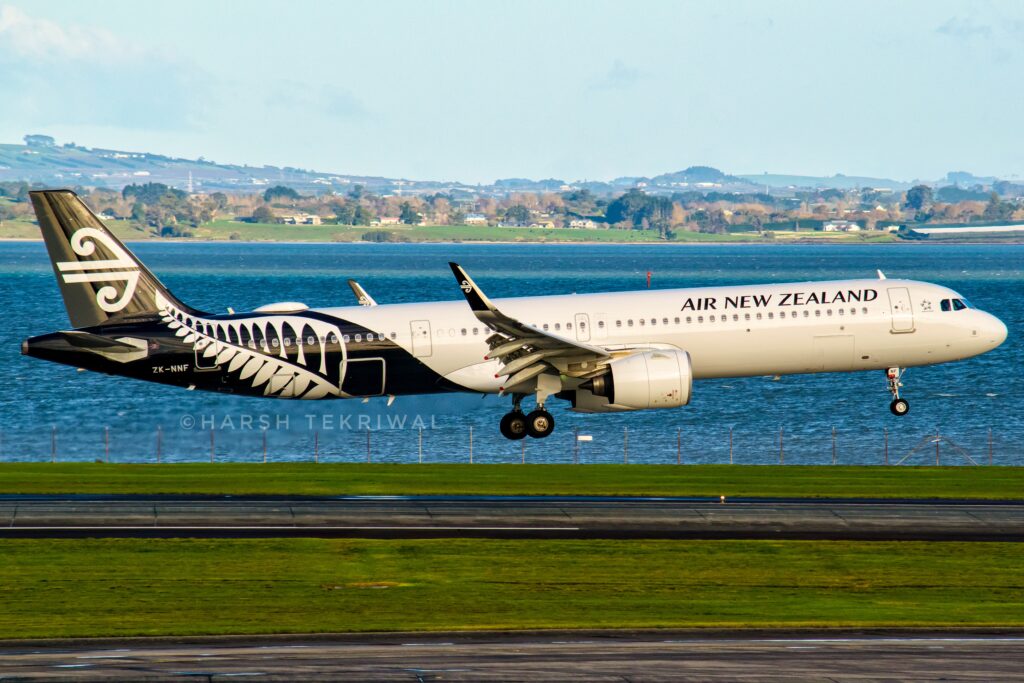 Over 100 London-Based Employees
"Air New Zealand's Evolution in London: From Expansion to Closure
Over time, Air New Zealand's flights to London transformed from a bi-weekly occurrence to daily departures. As the airline's presence in the British capital grew, it made the strategic choice to establish a local base, recruiting cabin crew from London.
This move signaled a significant commitment, but as the saying goes, all good things must eventually come to an end.
In 2019, Air New Zealand announced its intention to discontinue London services in October 2020, citing competition that was eroding its market share.
However, the emergency of the COVID-19 pandemic in March 2020 prompted the airline to expedite this decision, resulting in the unfortunate closure of its London operations and the displacement of 130 London-based flight attendants.
Leeanne Langridge, Air New Zealand's General Manager for Cabin Crew, explained at the time:
"The escalating travel restrictions due to COVID-19 are substantially impacting bookings and flight cancellations. Although it's a difficult choice, it is crucial that we take immediate steps to responsibly navigate Air New Zealand through this challenging period to ensure the continued strength of our national airline for the future."
Continuing as a Global Leader
Air New Zealand: Moving Forward Beyond London
The airline maintains a significant global presence despite the closure of Air New Zealand's London cabin crew base. Notably, it continues to provide connectivity between Auckland and various destinations in the United States, albeit without a direct route to London Heathrow.
Last year, Air New Zealand launched flights from Auckland to New York using its Boeing 787 aircraft. In September, the airline marked the one-year anniversary of this flagship route with a heartfelt tribute to the Big Apple.
This gesture suggests that the airline may have shifted its focus away from its long-standing connection with London, directing its attention towards New York as a prominent Northern Hemisphere destination.
For travelers from New Zealand heading to the UK capital, the most efficient route often involves connecting flights with other airlines, such as those through Singapore, Hong Kong, Dubai, or Doha.
Nevertheless, Air New Zealand maintains strong partnerships with carriers like Virgin Atlantic, Singapore Airlines, and Cathay Pacific for seamless connections.
While Air New Zealand is still remembered, perhaps humorously, by Prince Harry for his family's first-class ticket from Mexico to the UK, the airline has embraced the moment by playfully introducing 'Sussex Class' on its flights.
As the aviation industry transitions from recovery to growth, there may be potential for Air New Zealand to reconsider its London route. However, no concrete plans have been announced, and the unfolding of this next chapter in aviation remains uncertain.