BELFAST- Ryanair (FR), the leading airline in Europe, has unveiled its Winter 23/24 schedule for Belfast, featuring 16 routes, including three new winter sun destinations: Lanzarote, Porto, and Turin.
This expanded schedule offers 11 more routes to and from Belfast compared to the pre-COVID era, providing customers and visitors to Belfast with an even wider range of options for booking their winter getaways at competitive fares.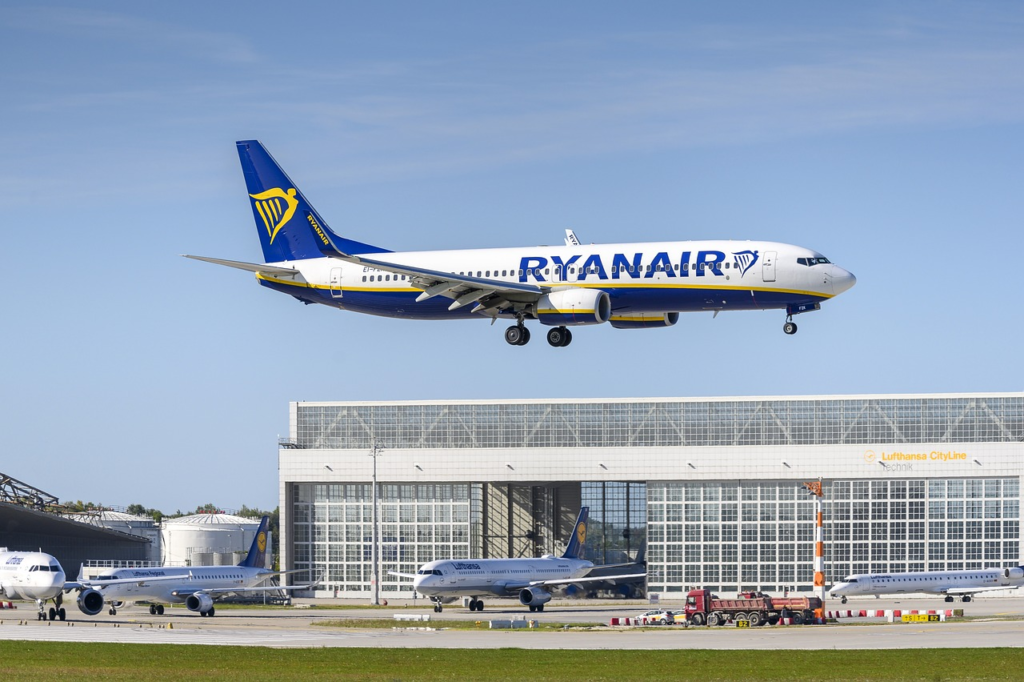 Ryanair Belfast Routes
To facilitate this extensive schedule, Ryanair will station two aircraft in Belfast, representing a significant $200 million investment and contributing to the employment of over 980 local individuals.
Ryanair's Winter 23/24 schedule for Belfast includes the following highlights:
Two based aircraft
A $200 million investment in Belfast
Sixteen routes featuring three new destinations: Lanzarote, Porto, and Turin
Support for more than 980 local jobs, including 60 well-paying positions in aviation
Anticipated growth in Belfast's passenger traffic to reach 1.2 million passengers annually
Since resuming operations at its Belfast base in March, Ryanair has enjoyed a successful summer in the region. With its robust winter schedule, the airline expects to transport over 1.2 million passengers to and from Belfast by the year's end, promoting year-round tourism, especially during the off-peak winter season.
To mark the launch of its most extensive winter schedule ever, featuring three new routes, Ryanair is offering a limited-time seat sale with fares starting at just £19.99. This special offer is available for booking until October 6, 2023.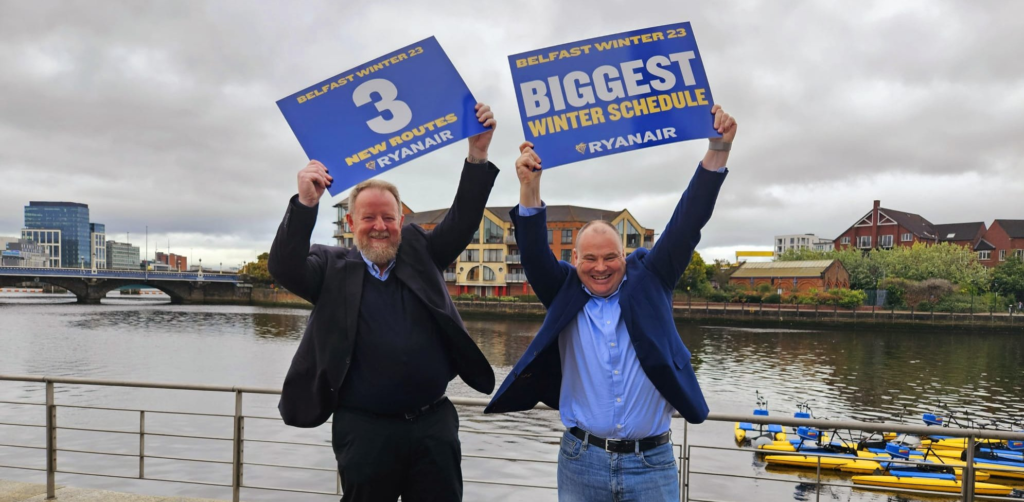 Executive Insights
Dara Brady, Ryanair's Director of Digital & Marketing, expressed:
"We are thrilled to be here in Belfast to announce our most extensive Winter schedule ever as we expand our presence in the region. With 16 routes now available, 11 more than before the COVID-19 pandemic, travelers can take advantage of a wide variety of options for winter sun escapes or exciting city breaks, all at Ryanair's renowned affordable prices."
"Our Winter 23/24 schedule for Belfast includes our largest-ever connections to the UK, a development directly linked to the UK Government's decision to reduce Airport passenger duty (APD). This reduction is crucial for enhancing and sustaining connectivity within the UK. Any plans to increase domestic APD charges should be reconsidered, especially the proposed increase from April '24, as it would only harm connectivity.
"Our introduction of three new routes from Belfast to Lanzarote, Porto, and Turin will provide additional options for winter sun and city breaks to the residents of Belfast. Moreover, deploying our two-based aircraft in Belfast contributes to creating 60 well-paying positions and supports an additional 980 jobs within the local community. We are delighted to expand the choices available to Belfast's customers and visitors for their winter getaways, underscoring our commitment to Belfast."
Stay tuned with us. Further, follow us on social media for the latest updates.
Also Read: US Airlines, Including American, United, Delta, and Southwest, want you to Dress Properly – Aviation A2Z
Join us on Telegram Group for the Latest Aviation Updates. Subsequently, follow us on Google News.