SEOUL- Kim Jong-un, North Korea's leader, expressed deep admiration for Russia's advanced aerospace and aviation technology during his visit to a Russian aircraft plant this week.
Following his summit with President Vladimir Putin, Kim toured the Yuri Gagarin Aviation Plant in Komsomolsk-on-Amur, a facility known for producing advanced fighter jets.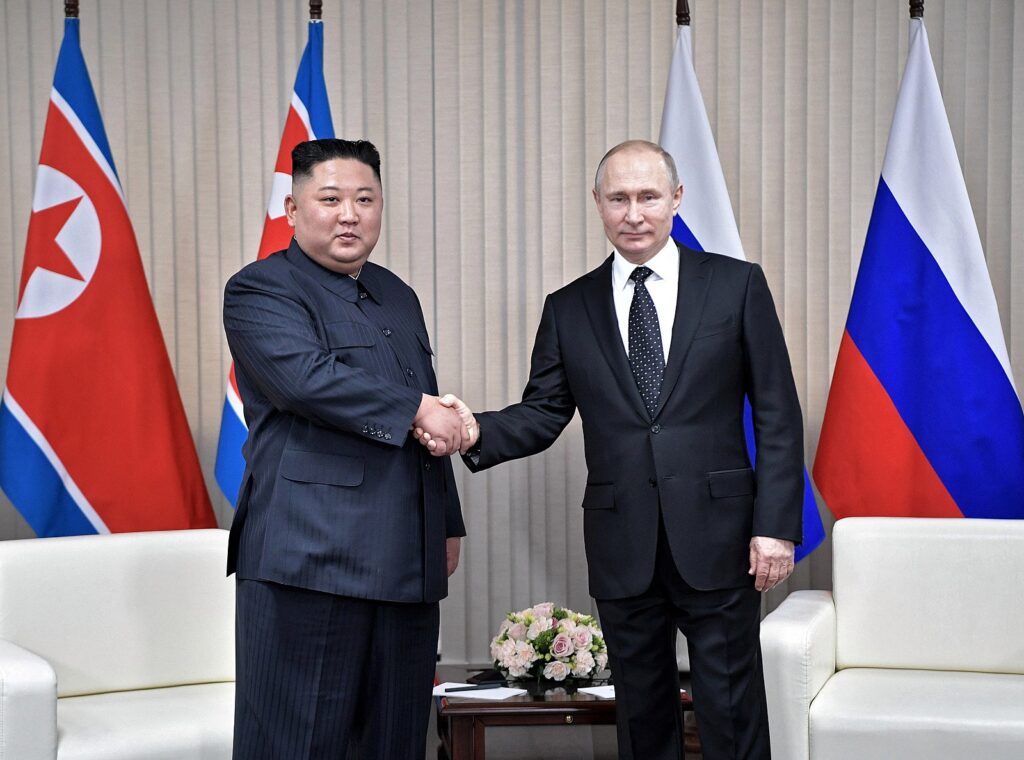 Kim Jong-un's Visit to Russian Aircraft Plant
Kim expressed "sincere regard" for Russia's aviation technology undergoing rapid development and "outpacing the outside potential threats," as the North Korean State Media reported.
After the tour and lunch, Kim left a message in the visitor's book saying, "Witnessing the rapid development of Russia's aviation technology and its gigantic potential."
He met test pilots, climbed aboard a Sukhoi Su-57 fifth-generation fighter jet, and watched a test flight of the airplane.
He also deeply appreciated the plant's officials, scientists, technicians, and workers, highlighting their remarkable contributions to the country's aviation industry. Their outstanding successes in production, coupled with their advanced technology and determination, were particularly noteworthy.
Established in 1934, the Komsomolsk-on-Amur Yuri Gagarin Aviation Plant is a major Russian aerospace facility. It specializes in producing advanced fighter jets, notably the Sukhoi Su-35. It is the largest aviation manufacturing plant in Russia
With a rich history of supporting Russia's aviation industry, it continues to play a crucial role in technological advancements and national defense. Kim's late father, Kim Jong II, visited the facility in 2002.
Cooperation Prospects Between North Korea and Russia
According to a press release from the Russian state, Deputy Prime Minister Denis Manturov stated that Moscow recognized the potential for collaboration in aircraft manufacturing and other industries with North Korea.
He emphasized that this collaboration was particularly pertinent to achieving technological self-sufficiency, addressing the challenges faced by both nations.
"We have shown one of our leading aircraft plants to the leader of (North Korea)," Manturov said in the statement. "We are seeing potential for cooperation in the aircraft-making and other industries, which is particularly acute for solving our countries' task of achieving technological sovereignty."
While exact details remain scant on what sorts of talks have taken place behind closed doors, observers say it's clear what each is looking for from the other.
When the two leaders met at the Vostochny Cosmodrome in Russia's Amur Region, a reporter asked Putin whether Russia would help North Korea "launch its own satellites and rockets" – to which Putin responded, "That's exactly why we came here." The Russian president also said Kim "shows great interest in space, in rocketry, and they are trying to develop space."
On Friday, Putin updated Belarusian President Alexander Lukashenko regarding his summit with Kim. While in Sochi, Lukashenko proposed the idea of Belarus participating in "three-way cooperation" with Russia and North Korea.
This marks Kim Jon Un's initial foreign visit since April 2019, when he met with Putin in Vladivostok.
Stay tuned with us. Further, follow us on social media for the latest updates.
Also Read: Indian Students Deported Back to Delhi from USA on Delta Flight – Aviation A2Z
Join us on Telegram Group for the Latest Aviation Updates. Subsequently, follow us on Google News.