UNITED STATES- The Lufthansa (LH) Group has announced the major expansion of its North American network with increased capacity and new flight routes.
Swiss International Air Lines (LX), in partnership with United Airlines (UA), is set to introduce daily flights connecting Washington and its Zürich hub, utilizing an Airbus A330 starting from March 28, as announced by Lufthansa Group CEO Carsten Spohr during the U.S. Chamber Aerospace Summit on Tuesday (September 12, 2023).
Lufthansa Group Major North American Expansion
The new route is part of the group's expansion plans for the upcoming summer season.
In addition to the Washington-Zürich route, Lufthansa will also commence nonstop flights between Frankfurt and Minneapolis-St. Paul, as well as Raleigh-Durham in June, and introduce nonstop connections between Munich and Seattle.
"We have the flexibility to expand our capacity and capitalize on the strong transatlantic market, which is the cornerstone of our global network," stated Spohr, referring to the growth prospects in the transatlantic sector.
The Lufthansa Group is set to increase its seat capacity across the North Atlantic by approximately 16% in the upcoming summer season compared to the current year.
The expansion in the North Atlantic region also encompasses the Swiss introducing new flights from Zürich to Toronto, starting on May 10.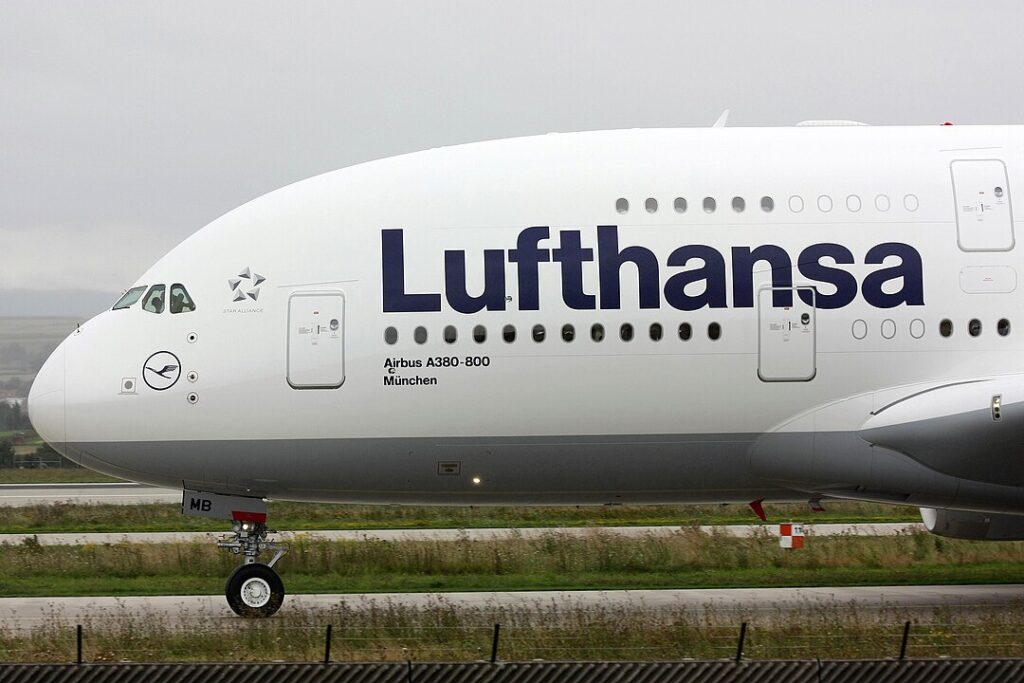 Dulles Connection
At Dulles International Airport, Swiss joins a list of airlines that have been added since the onset of the pandemic in early 2020, including Iberia, Kuwait Airways, Norse Atlantic Airways, Play Airlines, and WestJet.
Dulles is expected to witness 2,328 more international flights in the current year than it did in 2019, making it the U.S. airport with the highest increase in international flights, followed by Austin and New York JFK.
In terms of international airline seats, Dulles ranks second after Dallas-Fort Worth, with its growth being attributed to a diverse range of five new airlines, including Swiss, as opposed to the latter's primarily single-carrier growth, led by American Airlines (AA).
Summary
Lufthansa is expanding its route network with the following new routes and destinations:
Frankfurt (FRA) to Raleigh/Durham (RDU)
Frankfurt (FRA) to Minneapolis (MSP)
Munich (MUC) to Seattle (SEA)
Among these, MSP and RDU are entirely new destinations. Additionally, Swiss will introduce service to Washington Dulles (IAD).
The RDU route will operate five times a week, using Airbus A330-300 aircraft, starting from June 6, 2024.
MSP service will commence on June 4, 2024, with flights utilizing the Boeing 787-9 Dreamliner.
Both airports have recently seen significant additions to their international services, with RDU welcoming Air France and MSP securing Delta and Aer Lingus flights to Dublin.
Stay tuned with us. Further, follow us on social media for the latest updates.
Also Read: US Airlines, Including American, United, Delta, and Southwest, want you to Dress Properly – Aviation A2Z
Join us on Telegram Group for the Latest Aviation Updates. Subsequently, follow us on Google News.