GURUGRAM- India's largest domestic carrier, IndiGo (6E) Airlines, has responded to the increasing demand for travel from Pune Airport by announcing the introduction of new flight services.
One such addition is the Pune-Rajkot route, and there are plans for an extra flight connecting Pune (PNQ) and Chennai (MAA).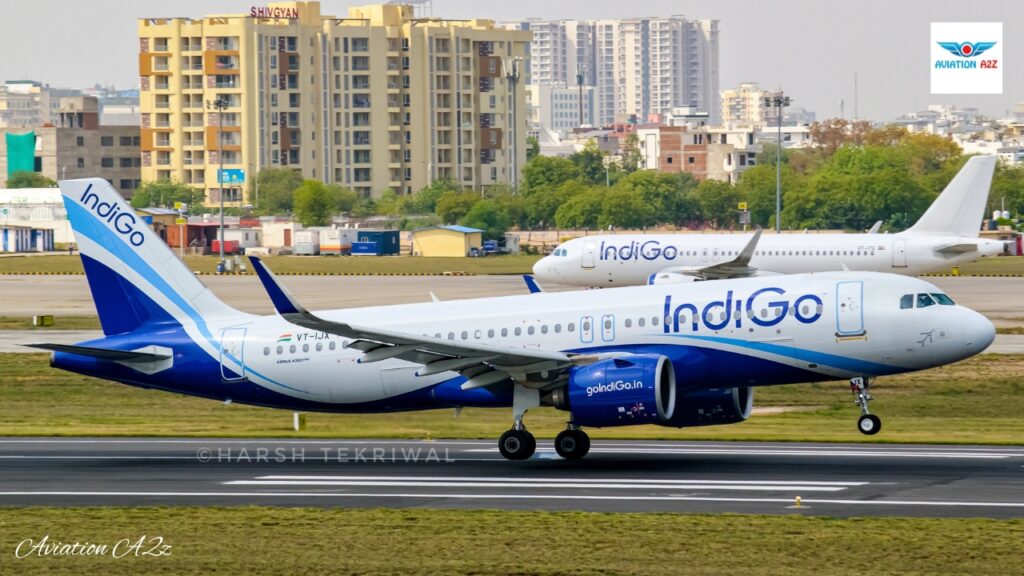 IndiGo New Festive Flights
These new flight options are in anticipation of the rising demand during the upcoming festive and holiday season. IndiGo has already initiated additional flights on the Chennai-Pune route starting from September 5, 2023.
Furthermore, flights between Pune and Rajkot (RAJ) will commence on September 6, 2023. While flights connecting Pune-Hirasar will be introduced from October 2, 2023.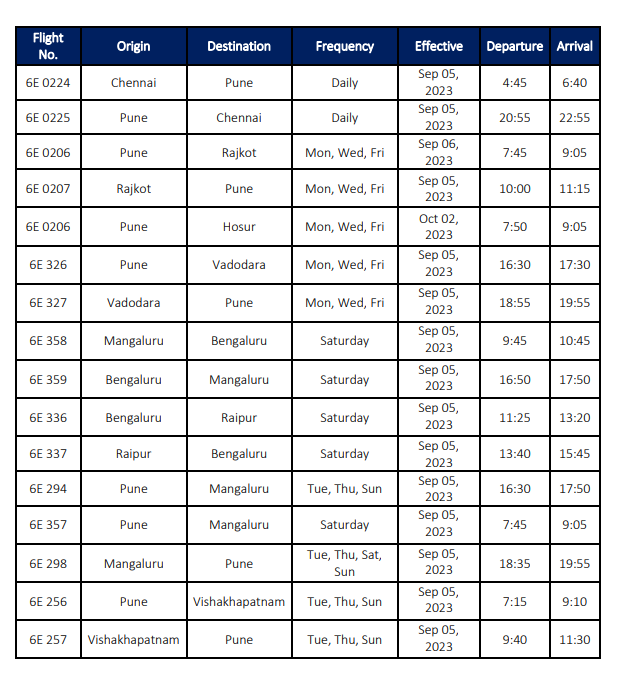 Additionally, IndiGo has adjusted the schedules of Pune-Mangaluru and Pune-Visakhapatnam red-eye flights to better suit leisure travelers.
The airline has also launched operations on various routes, including Pune-Vadodara, Mangaluru-Bengaluru, and Bengaluru-Raipur, starting from September 5, 2023.
These new flight services aim to improve accessibility and provide travelers with more options when journeying between different regions and states.
Strong Demand
IndiGo Airlines has experienced a positive response from passengers at Pune Airport, resulting in increased demand for enhanced connectivity to various destinations.
The airline has focused on expanding its presence in Pune, with many of the routes being operated by IndiGo due to its extensive domestic network.
As India approaches a season of diverse festivals, including Ganesh Chaturthi, Navratri – Durga Puja, Dussehra, and more, the travel and tourism industry anticipates a surge in passenger traffic.
The airline officials emphasized that they are witnessing a growing demand for travel during the upcoming festive and holiday season, particularly from regional centers.
As India's leading carrier, IndiGo is committed to meeting this demand by introducing new and additional flights on various routes. These new routes will not only improve mobility and accessibility but also enhance interstate connectivity.
With over 1900 daily flights already in operation, IndiGo aims to expand its services further to provide cost-effective and convenient travel options for its customers, according to Vinay Malhotra, Head of Global Sales at IndiGo.
Stay tuned with us. Further, follow us on social media for the latest updates.
Also Read: Indian Students Deported Back to Delhi from USA on Delta Flight – Aviation A2Z
Join us on Telegram Group for the Latest Aviation Updates. Subsequently, follow us on Google News.