EDINBURG, UK- Jet2 Airlines (LS) and Jet2holidays have responded to the strong demand from holidaymakers in Scotland by announcing a significant expansion at Edinburgh Airport (EDI).
This expansion includes the introduction of four new routes, additional capacity for both summer and winter and the deployment of an extra aircraft for Summer 2024.
Jet2 Four New Routes
As the UK's largest tour operator and the third-largest airline, Jet2 and Jet2holidays are expanding their presence at Edinburgh Airport with the addition of a seventh-based aircraft for Summer 2024.
This move allows them to introduce two new routes for the upcoming summer season, offering customers and independent travel agents a broader range of choices and increased flexibility when planning their vacations for the following year.
The two new routes scheduled for Summer 2024 are as follows:
Rome: New services operating on Mondays and Fridays starting from 8th March.
Malta: New Wednesday services commencing from 1st May.
In addition to the high demand for summer travel, Jet2 has witnessed strong interest from winter sports enthusiasts in the region.
New Flights to Chambery
In response to this demand, the airline has introduced new flights to Chambery from Edinburgh Airport for the Winter 2023/2024 and Winter 2024/2025 seasons.
Chambery serves as a convenient gateway to renowned ski resorts in France, including the Three Valleys, Alpe d'Huez, Chamonix, La Plagne, and Val d'Isère, catering to skiers of all skill levels.
Jet2.com will operate weekly Saturday services to Chambery for the upcoming winter season from February 10th to April 6th, 2024. In the subsequent winter season (2024/2025), Saturday services to Chambery will commence on December 21st, 2024.
Furthermore, travelers will be pleased to know that scheduled winter services and city breaks to Prague from Edinburgh Airport for Winter 2024/2025 are now available.
These services will run from October 3rd, 2024, to March 27th, 2025, offering up to two weekly flights (on Thursdays and Sundays) during this period.
With options for long weekend getaways and mid-week breaks departing from Edinburgh Airport, the addition of Prague as a city break destination provides travelers with an excellent array of choices and flexibility for experiencing the Czech capital during the winter season.
Jet2 Major Summer 24 Expansion
Furthermore, owing to the robust demand for flights and the attractive ATOL-protected package holidays offered by these companies, they have taken the initiative to increase seat availability for the Summer 2024 season to over ten of their most popular destinations.
These destinations span the Canary Islands, Mainland Spain, Turkey, Cyprus, Greece, Croatia, and Italy.
The destinations for which extra flights and holiday options have been introduced (with peak weekly departures from Edinburgh Airport indicated in parentheses, reflecting the expansions) include:
Lanzarote (5 additional departures)
Malaga (5 additional departures)
Antalya (6 additional departures)
Bodrum (2 additional departures)
Larnaca (2 additional departures)
Gran Canaria (3 additional departures)
Naples (2 additional departures)
Split (2 additional departures)
Tenerife (8 additional departures)
Verona (2 additional departures)
Zante (3 additional departures)
With this expansion, Jet2.com and Jet2holidays will provide travelers with up to 96 weekly flights during peak periods to 32 different destinations departing from Edinburgh Airport in the Summer of 2024.
This extensive offering ensures an unparalleled selection for holidaymakers departing from the airport. The addition of nearly one million seats for sale from Edinburgh Airport in the Summer of 2024 marks a remarkable capacity increase of over 20% compared to the previous Summer season.
Moreover, recognizing the popularity of Winter Sun getaways from Edinburgh Airport, today's expansion includes increased capacity for Winter 2023/2024 and Winter 2024/2025 to several destinations, including Lanzarote, Alicante, Antalya, Fuerteventura, and Tenerife.
Additionally, Malta will be served during the Winter of 2024/2025, continuing the services provided during the summer months.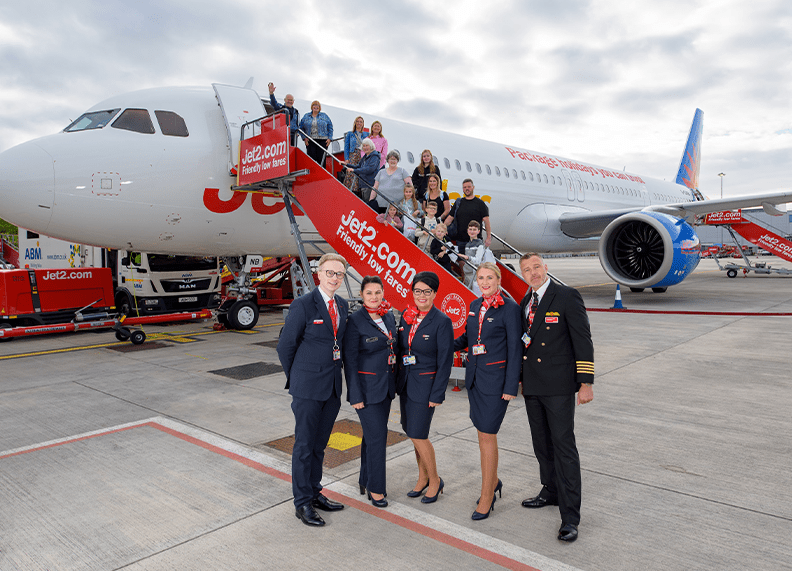 Executive Insights
Steve Heapy, the CEO of Jet2 and Jet2holidays, expressed his excitement about the announcement. He emphasized its significance as an investment in Edinburgh Airport.
Further, He highlighted the substantial expansion of their Summer and Winter programs, marking their largest-ever Summer 2024 season from Edinburgh Airport. This expansion demonstrates their unwavering commitment to enhancing their operations at the base.
He continued by acknowledging the strong demand from both customers and independent travel agents.
In response to this demand, they have taken proactive steps to expand their operations at Edinburgh Airport, including introducing new routes, additional capacity, and the deployment of an extra, seventh-based aircraft for the Summer 2024 season.
These enhancements provide holidaymakers in the region with an even broader range of choices for experiencing award-winning package holidays and flights, whether during the summer or winter.
Kate Sherry, the Chief Commercial Officer (Aero) at Edinburgh Airport, welcomed the expansion as positive news for passengers.
She emphasized that having more destinations available through Jet2.com for the upcoming summer season allows travelers to begin planning their special holidays.
Sherry also noted the strong market in Edinburgh and acknowledged the significance of Jet2.com's commitment to the Scottish capital, emphasizing their dedication to providing seamless travel and increased opportunities for exploration.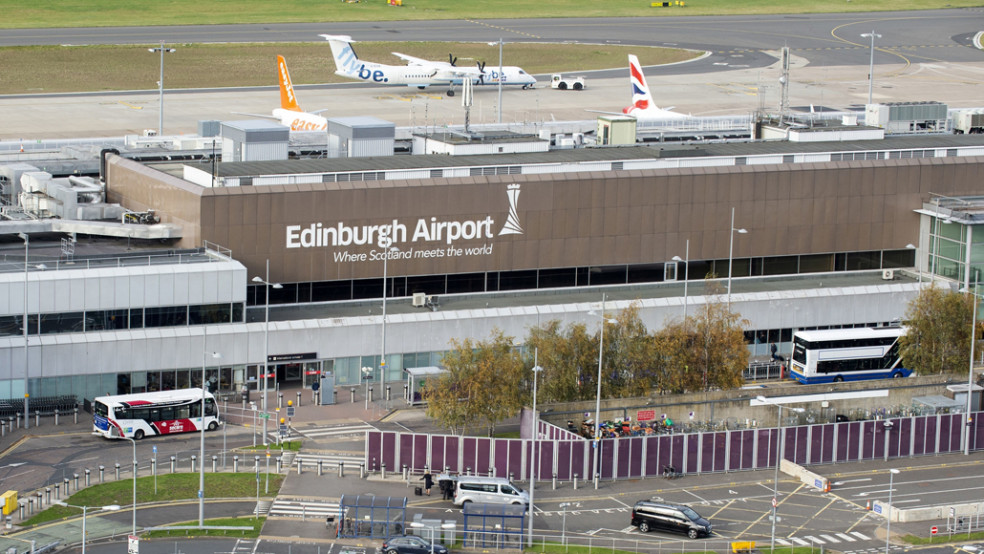 Jet2 New Routes from Edinburg
Here are some key facts for Summer Sun in 2024 from Edinburgh Airport:
Travelers can choose from 32 sun and city destinations, with the peak number of flights per week indicated in brackets.
Two exciting new routes have been added: Rome (2) and Malta (1).
Other available destinations include Antalya (6), Bodrum (2), Dalaman (5), Izmir (1), Tenerife (8), Lanzarote (5), Fuerteventura (2), Gran Canaria (3), Reus (2), Alicante (5), Malaga (5), Palma (Majorca) (9), Ibiza (4), Menorca (2), Faro (Algarve) (7), Madeira (1), Crete (Heraklion) (2), Corfu (2), Santorini (1), Kos (2), Preveza (1), Rhodes (2), Halkidiki (1), Zante (3), Larnaca (2), Paphos (2), Naples (2), Verona (2), Dubrovnik (2), and Split (2).
During peak periods, there will be up to 96 departing weekly flights.
A 7th-based aircraft will be operational for the Summer 2024 season.
Stay tuned with us. Further, follow us on social media for the latest updates.
Also Read: Indian Students Deported Back to Delhi from USA on Delta Flight – Aviation A2Z
Join us on Telegram Group for the Latest Aviation Updates. Subsequently, follow us on Google News.