SEOUL- Korean Air (KE) is delighted to announce the resumption of several flight routes to China and Japan after a three-year and six-month hiatus. The airline will recommence operations on the Seoul Incheon-Changsha route, offering five weekly flights starting from July 19.
The Seoul Incheon-Wuhan and Seoul Incheon-Weihai routes will resume operations on September 24 and September 27, respectively.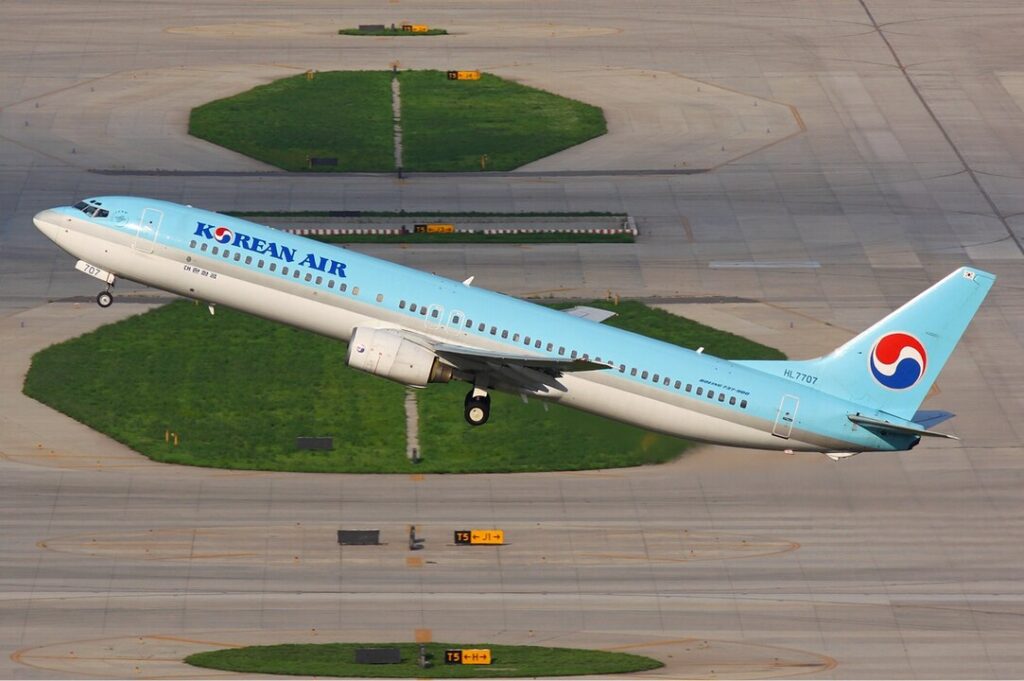 Korean Air New Flights to China and Japan
From September 27, Korean Air will also reinstate its Busan-Fukuoka and Busan-Nagoya routes. Passengers can enjoy twice-daily flights to Fukuoka and daily flights to Nagoya from Busan.
These routes will be served by the Boeing 737-900ER, accommodating 173 passengers. The airline aims to extend support to the Korean government's bid for the World Expo 2030 in Busan by revitalizing these routes from Busan.
Korean Air is actively expanding its international flight operations in response to the surging demand for international travel. Since July, the airline has increased flight frequencies and reinstated flights across its vast global network.
As of July 2023, the available seat kilometer (ASK) capacity has reached approximately 82% of the pre-pandemic levels observed in 2019. Subsequently signifying a significant capacity recovery.
Frequency Increases on Key Routes
In July, Korean Air implemented frequency increases on various routes. In the North American region, flights on the Seoul Incheon-Chicago route have been raised from 5 to 7 times per week. While the Seoul Incheon-Dallas route now operates 5 times per week, up from 4.
The Seoul Incheon-San Francisco route has also increased from 7 to 9 flights per week. In Europe, the airline now offers 7 flights per week on the Incheon-Frankfurt route, compared to 5 before, and 4 flights per week on the Incheon-Milan route, up from 3.
Korean Air is boosting its frequencies to major destinations and adding more flights to other significant locations. The Seoul Incheon-Ulaanbaatar route has increased from 7 to 8 weekly flights in July. Further, this will expand to 10 weekly flights in August.
Additionally, since July, the airline has raised flights on the Seoul Incheon-Sapporo route from 7 to 11 times a week.
By the end of August, the Seoul Incheon-Bali route will offer 11 weekly flights, with additional flights on Fridays and Saturdays. These adjustments aim to cater to the diverse travel demands of international passengers.
Key Takeaways
In conclusion, Korean Air is making significant strides in resuming its routes to China and Japan, demonstrating the airline's commitment to revitalizing travel connections amidst a changing global landscape.
With its expanding network and increased flight frequencies, Korean Air is well-positioned to meet the rising demand for international travel and provide diverse schedules to accommodate passengers from around the world.
Stay tuned with us. Further, follow us on social media for the latest updates.
Also Read: US Airlines, Including American, United, Delta, and Southwest, want you to Dress Properly – Aviation A2Z
Join us on Telegram Group for the Latest Aviation Updates. Subsequently, follow us on Google News.