DELHI- Tata-owned Air India (AI), often criticized for its crumbling seats, broken armrests, and dysfunctional seat-back entertainment screens, is now undergoing a massive repair and revamp exercise following the Tata takeover in January last year.
About 40% of wide and narrowbody seats have already been repaired, showing the airline's commitment to addressing passenger grievances.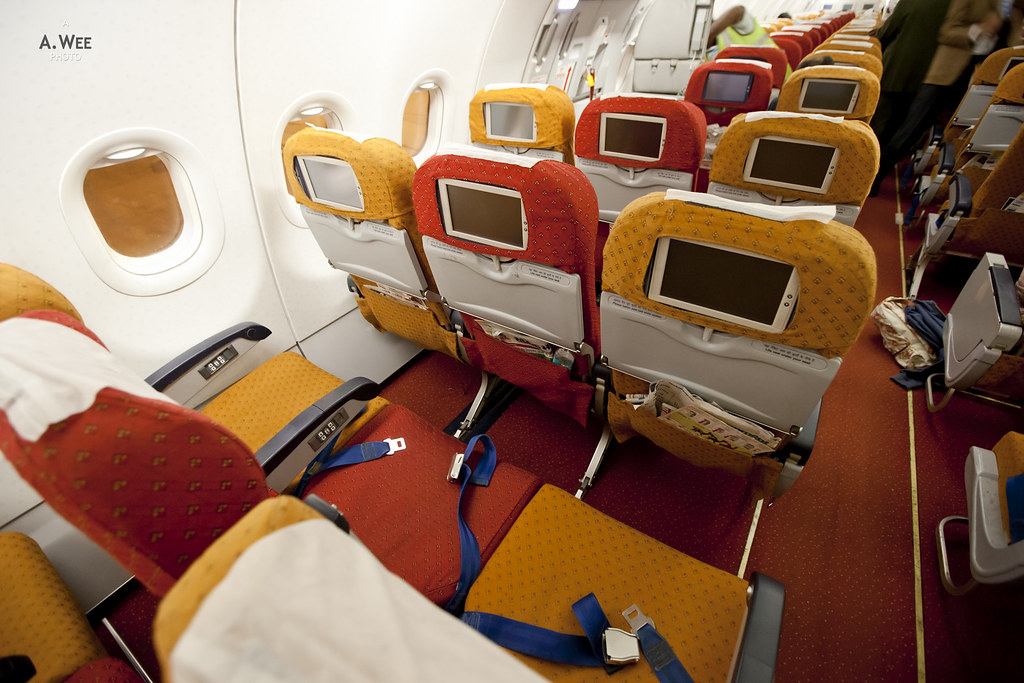 Air India Fixing Broken Seats
To further enhance the passenger experience, Air India has allocated over $400 million for brand-new interiors across its legacy widebody fleet, which includes 27 Boeing 787-8s and 13 Boeing 777 aircraft.
The comprehensive retrofit program will involve installing new seats, carpeting, and upholstery and introducing onboard Wi-Fi to replace the current pre-loaded entertainment content.
Additionally, the airline plans to add a Premium Economy cabin, and Chairman Emeritus Ratan Tata himself is carefully reviewing these upgrades.
Despite the urgency to improve the airline's amenities, the revamp process involves a significant lead time due to regulatory requirements and approvals from Indian and foreign aviation authorities.
Engineering modifications to aircraft interiors can affect weight distribution and electrical systems, necessitating meticulous scrutiny.
3D Spare Parts
While awaiting the full revamp, Air India is actively working to repair broken aircraft furniture. However, this presents its own challenges, as the average fleet age is 12 years, and the discontinued production of some components makes repairs difficult.
To tackle this issue, Air India has turned to Tata Technologies, another group entity, for 3D printing of small spare parts, ensuring that seats remain serviceable.
Since the Tata takeover, approximately 40% of seats on 141 aircraft, including both widebodies and narrowbodies, have been successfully repaired.
Moreover, the in-flight entertainment screens on business and first-class seats have been fixed in 99% of cases, while the economy seats have seen a 90% improvement. Additionally, nearly all planes have already undergone recarpeting, with only two widebodies awaiting servicing.
Despite these advancements, passenger complaints persist. Air India's Chief Technical Officer, Sisira Kanta Dash, told this to India's leading media outlet, The Hindu, and acknowledges the ongoing efforts to ensure 100% Business and first-class serviceability. Still, challenges remain with such a vast fleet.
Addressing Legacy Issues
Air India's efforts to address the legacy issues are ongoing and run parallel to the induction of new planes into its fleet.
The airline recently placed orders for 470 aircraft from Airbus and Boeing, including six A350s arriving this year. Additionally, the fleet will expand further with the addition of 11 Boeing 777s on lease.
Despite passenger expectations of the "Tata magic" turning things around, Air India's CEO Campbell Wilson admits there is no easy fix for the airline's legacy issues.
In an interaction with the media, he emphasized the need for progressive, continual efforts to address each challenge and steadily improve the airline's services.
As Air India persists in its repair and revamp efforts, passengers eagerly anticipate an improved flying experience while the airline takes steady strides toward addressing long-standing issues.
Air India's Ongoing Milestones
Apart from the brand identity unveiling and aircraft inductions, Air India has several other significant milestones on its horizon.
The airline will soon relocate to the new Vatika campus in Gurugram. Further, launch a new group loyalty program, and implement new rostering and crew manager tools.
These developments align with Air India's transition from a PSU (Public Sector Undertaking) structure to a private sector model and its efforts to integrate former and new employees into a unified grade and compensation framework.
Campbell Wilson acknowledged that the transition Air India is undertaking is complex. The airline adapts to a private sector model while aligning existing and new employee structures and compensation frameworks.
Additionally, preparations are underway for the potential integration of Vistara into Air India's operations.
With these developments on the horizon, Air India is poised to reshape its brand and enhance its fleet. Further, strengthen its position in the Indian aviation market.
Feature Photo: Siddh Dhuri (@mumbaiplanes) on Instagram
Stay tuned with us. Further, follow us on social media for the latest updates.
Also Read: US Airlines, Including American, United, Delta, and Southwest, want you to Dress Properly – Aviation A2Z
Join us on Telegram Group for the Latest Aviation Updates. Subsequently, follow us on Google News.