DELHI- India's largest carrier, IndiGo (6E), carried out the first trial flight on the new and fourth runway (11L/29R) at Delhi Airport (DEL). The airline deployed its A320 for this first trial run.
Furthermore, the Indira Gandhi International Airport (DEL) in Delhi is gearing up to enhance the travel experience of both international and domestic travelers. This is with the inauguration of India's first 2.1 km long dual lane Elevated Cross Taxiway (ECT), on July 14.
IndiGo Conducted Runway Trial at Delhi Airport
According to the source, on July 11, 2023, IndiGo operated flight 6E9062 to check the landing capability of the New Runway at DEL. Now let us see the timeline of this special trial flight with the help of Flight Radar 24 (FR24).
The IndiGo flight 6E9062 took off from the existing runway 28/10 at around 9:13 AM UTC. After flying in a rectangular pattern, the flight did a low pass or probably a Go around over the new runway at 9:34 AM UTC.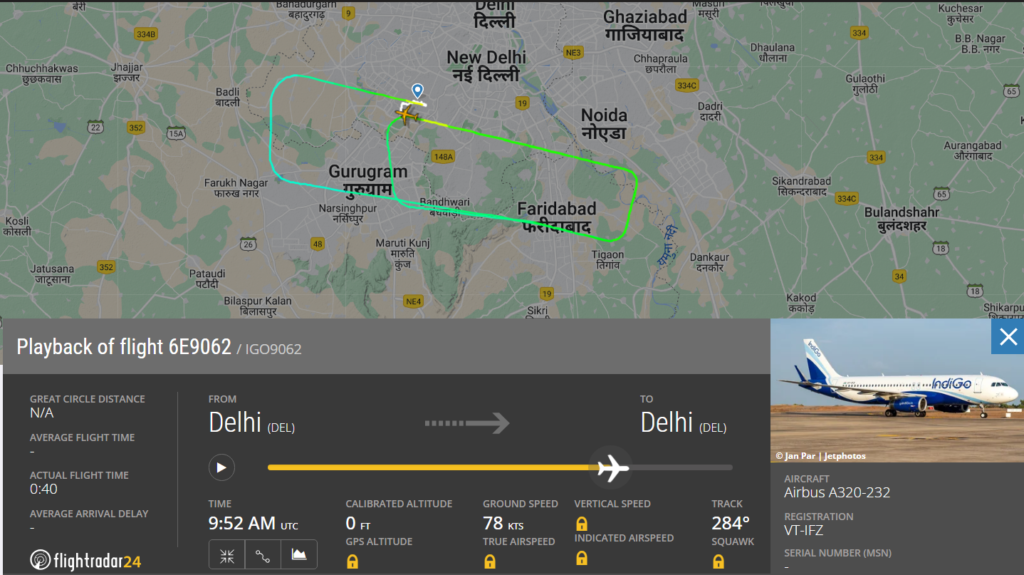 Again flight made a rectangular pattern and finally touched down at 9:52 AM UTC on the fourth runway (29R/11L) in DEL. With this touchdown, the IndiGo created history by becoming the first carrier to make a landing on the fourth runway.
Airbus A320-200, registered as VT-IFZ, operated this special flight. Further, it is a 9.5-year-old carrier; Airbus delivered it to 6E in February 2014.
New Runway and Elevated Taxiway
Delhi International Airport (DEL) operator DIAL announced that the fourth runway and elevated eastern cross taxiway (ECT) at Delhi Airport will be operational starting July 14.
Subsequently, this development aims to streamline air traffic and improve efficiency for incoming and outgoing flights. Further, Indian civil aviation minister Jyotiraditya Scindia Ji will inaugurate them.
I P Rao, the Deputy Managing Director at GMR Group, stated that aircraft landing on Runway 29R and bound for Terminal 1 will experience a significant reduction in taxiing time.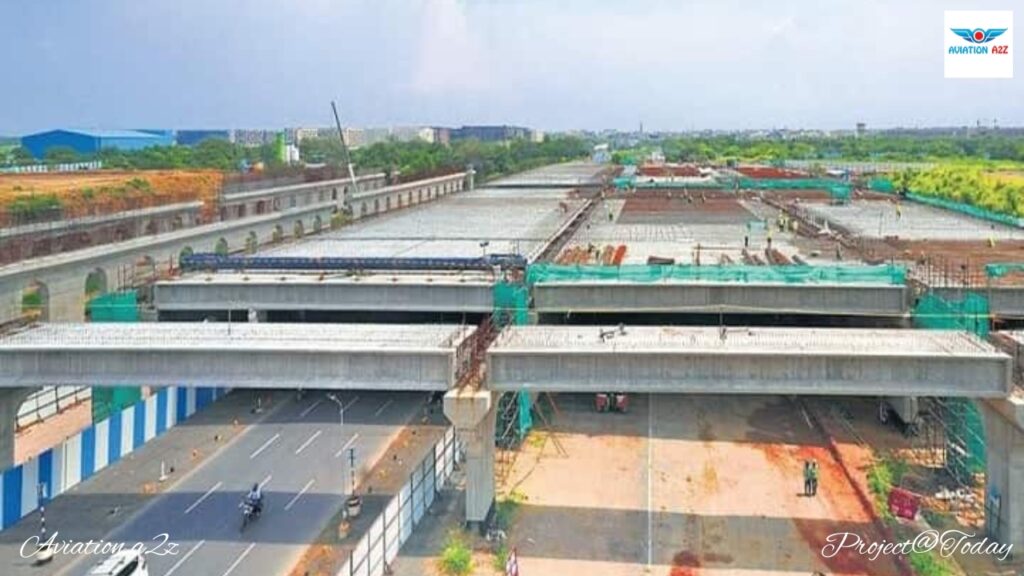 Starting from July 13, the taxiing duration will be reduced to a mere seven minutes, compared to the current 12-15 minutes. This improvement will facilitate faster connectivity and smoother passenger transfers within the airport.
Rao also highlighted the environmental benefits associated with utilizing the ECT. He explained, "Each time a plane uses the ECT to travel from Runway 29R to Terminal 1, it will save approximately 350kg of fuel."
This fuel conservation translates into substantially reducing carbon dioxide emissions from aircraft. Which is estimated to be around 55,000 tonnes annually at Delhi Airport. Further, the implementation of the ECT is a positive step towards achieving greener aviation practices.
Stay tuned with us. Further, follow us on social media for the latest updates.
Also Read: US Airlines, Including American, United, Delta, and Southwest, want you to Dress Properly – Aviation A2Z
Join us on Telegram Group for the Latest Aviation Updates. Subsequently, follow us on Google News.