DALLAS- Texas-based low-cost carrier Southwest Airlines (WN) has partnered with MOST to enhance its passengers' inflight retail and payment experience.
The solution integrates onboard product management, custom payment hardware, and efficient payment processing to provide a better passenger experience.
Southwest MOST Partnership for Inflight Retail
The United States carrier can easily integrate a digital shopping cart, payment processing, and onboard product management through MOST's ecosystem.
MOST CEO Jan Blanchard expressed his enthusiasm over the partnership. He stated, "Adopting the MOST solution makes for smoother exchanges between the airline's flight attendants and customers."
Furthermore, Ron Freer, Senior Manager of Inflight Mobility at Southwest Airlines, appreciated the partnership. He stated, "As we reimagined our inflight retail process, we needed a solution that would reduce workloads, improve data collection. Further, shorten the time it takes to handle each passenger transaction."
"MOST's agile development process and rapid iterations allowed us to continuously revise the application continuously, ensuring a successful deployment on a very aggressive timeline," added Freer.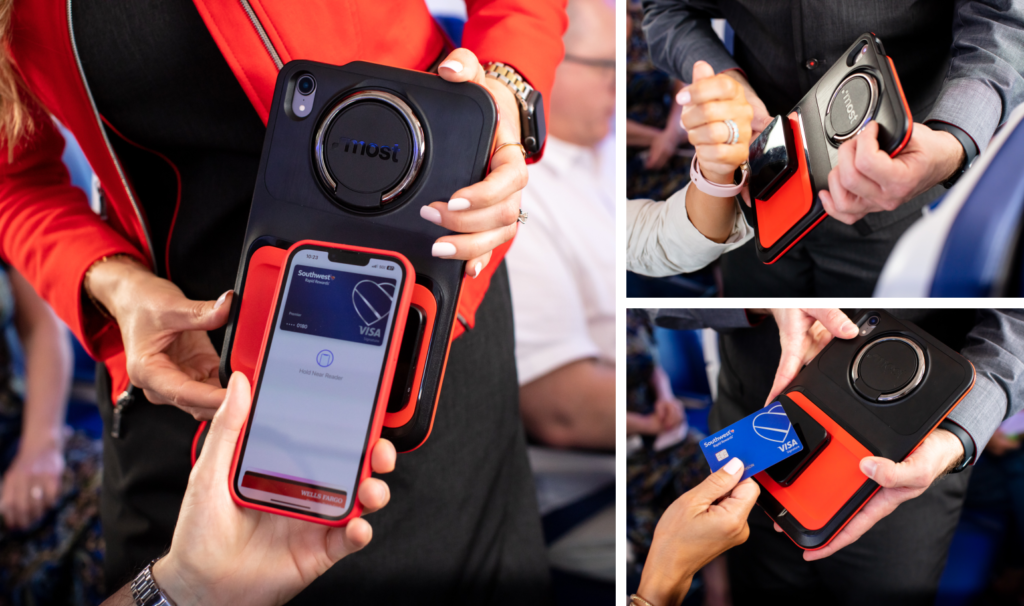 On-the-Go Solution
The most On the go solution is a hardware and software platform allowing airlines to accept passengers' payments in-flight.
Further, the platform combines an iPad Mini 6 with a dedicated payment device and supports NFC/Contactless tap, Smart Chip, and swipe payments.
Most Pay payment gateway handles transactions during flight. Further enabling frequent offline payment transmission for processing. Subsequently, Data analytics, including product management, can be relayed in near real-time to back-office systems.
Over this special partnership, the MOST CEO concluded, "Deploying our solution at the scale of Southwest Airlines is a major accomplishment for our team."
"The MOST solution makes it easier for flight attendants to do their job, which improves the inflight experience for everyone. Smoother exchanges between crew and passengers create a better experience for everyone on board," added Blanchard.
Stay tuned with us. Further, follow us on social media for the latest updates.
Also Read: US Airlines, Including American, United, Delta, and Southwest, want you to Dress Properly – Aviation A2Z
Join us on Telegram Group for the Latest Aviation Updates. Subsequently, follow us on Google News.