NEW DELHI- Delhi International Airport (DEL) operator DIAL announced that the fourth runway and elevated eastern cross taxiway (ECT) at Delhi Airport will be operational starting July 13.
This development aims to streamline air traffic and improve efficiency for incoming and outgoing flights. Further, Indian civil aviation minister Jyotiraditya Scindia Ji will inaugurate them.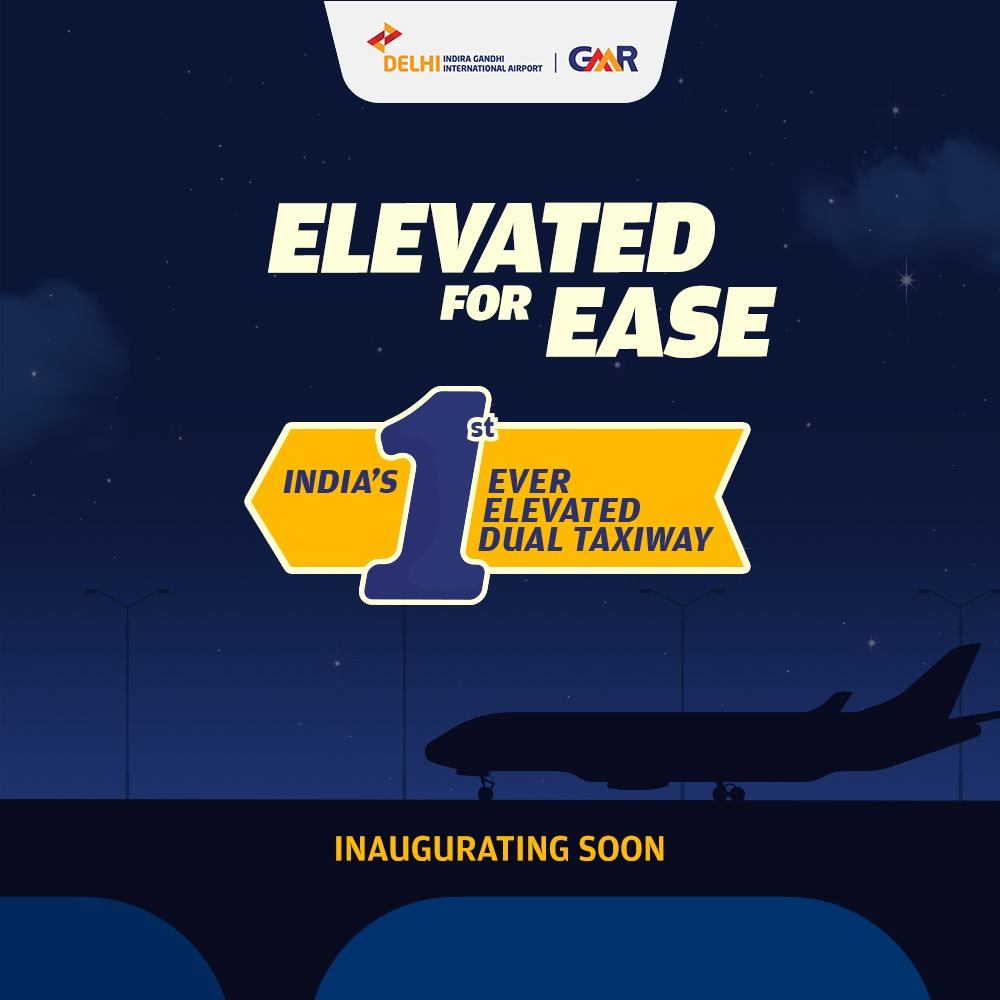 Delhi Airport New Runway and Elevated Taxiway
I P Rao, the Deputy Managing Director at GMR Group, stated that aircraft landing on Runway 29R and bound for Terminal 1 will experience a significant reduction in taxiing time.
Starting from July 13, the taxiing duration will be reduced to a mere seven minutes, compared to the current 12-15 minutes. This improvement will facilitate faster connectivity and smoother passenger transfers within the airport.
Rao also highlighted the environmental benefits associated with utilizing the ECT. He explained, "Each time a plane uses the ECT to travel from Runway 29R to Terminal 1, it will save approximately 350kg of fuel."
This fuel conservation translates into a substantial reduction in carbon dioxide emissions from aircraft, estimated to be around 55,000 tonnes annually at Delhi Airport. The implementation of the ECT is a positive step towards achieving greener aviation practices.
The Delhi airport has three terminals and manages around 1,155 scheduled commercial flights daily, reports Cirium.
With the introduction of the ECT, the number of aircraft movements is expected to rise significantly. This development will enhance the airport's capacity. Further, solidify its position as India's busiest aviation hub.
Strategic Edge
Delhi Airport's expansion efforts, including introducing the fourth runway and the ECT, aim to optimize operations and enhance passenger experience.
The improved connectivity and reduced taxiing time will attract airlines. Further, bolster the airport's reputation as a preferred choice for domestic and international flights.
Additionally, this development puts Delhi Airport ahead of its closest competitor, Mumbai Airport (BOM). Mumbai handles approximately 828 scheduled commercial flights per day, as reported by Cirium.
With the impending operationalization of the fourth runway and the ECT, Delhi Airport is poised to cater to the growing demands of air travel, contributing to India's thriving aviation sector.
The new infrastructure will benefit airlines and passengers and pave the way for a more sustainable and efficient future in aviation.
Stay tuned with us. Further, follow us on social media for the latest updates.
Also Read: US Airlines, Including American, United, Delta, and Southwest, want you to Dress Properly – Aviation A2Z
Join us on Telegram Group for the Latest Aviation Updates. Subsequently, follow us on Google News.