WASHINGTON- Chicago-based United Airlines (UA) has canceled its Washington (IAD) to Tokyo (HND) flight amid a TRACON system malfunction, as per the source.
TRACON stands for Terminal Radar Approach Control Facilities. The TRACON controllers issue precise instructions for takeoff and landing, ensuring the safe and efficient movement of aircraft. So more flights are likely to be canceled or diverted to the alternate aerodromes.
Likewise, the airline flight to IAD-HND faced severe delays on June 23. Further, United canceled it's New York (EWR) to HND flight UA141 amid the weather conditions.
United Airlines Canceled Washington to Tokyo Flight
Let us find the exact flight path and set a timeline using the FlightRadar24 data. United Airlines flight UA803 took off from Dulles International Airport (IAD) in Washington at 5:18 PM UTC.
The flight was en route to the Haneda International Airport (HND) in Tokyo. However, at 6:23 PM, after almost one hour, the flight made a U-Turn.
Subsequently, after burning some fuel and due to heavy traffic at IAD, the flight did a circling for around 30 minutes. Finally, after being airborne for almost three hours, the flight landed back at IAD at 8:24 PM UTC.
The flight to nowhere is operated using Boeing 777-200ER registered as N78002. Further, the aircraft is almost 25 years old, and the airline took it back in 1998 when it was operating as Continental Airlines (CO).
The official statement from the UA is awaited, and we will keep you posted on it.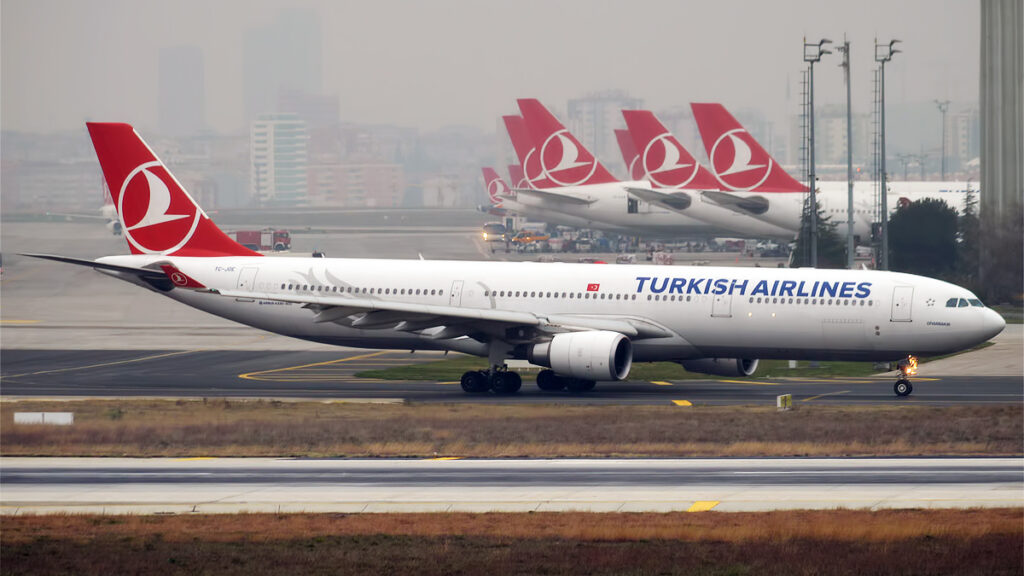 Turkish Airlines New York to Istanbul Flight Incident
Turkish Airlines (TK) passenger suffered a heart attack on New York (JFK) to Istanbul (IST) flight on June 23, 2023. The flight operated by Airbus A330 made an emergency landing at St. John's International Airport (YYT), Canada.
According to HavaSosyalMedya, the man who suffered a heart attack and his wife got off the plane in Canada YYT. Subsequently, there were around 296 passengers onboard the TK04 flight.
The Turkish media company tweeted about the incident and wrote, "Turkish Airlines' #TK4 Istanbul-New York flight diverted to Saint John's (Canada) Airport due to a heart attack passenger. #HSMözel."
"The passenger and his wife got off the plane. The aircraft has recently completed its preparations and is in the closing phase. There are 296 passengers on the TC-LNF registered Airbus 330-type aircraft," added HavaSosyalMedya.
At around 7:52 AM UTC, the flight diverted at YYT and landed safely at 8:17 PM UTC. Further, TK4 took off again from YYT at 12:06 AM, four hours later. Subsequently, it landed safely in Istanbul (IST) at 7:38 AM UTC.
Stay tuned with us. Further, follow us on social media for the latest updates.
Also Read: US Airlines, Including American, United, Delta, and Southwest, want you to Dress Properly – Aviation A2Z
Join us on Telegram Group for the Latest Aviation Updates. Subsequently, follow us on Google News.