DELHI- In a bid to enhance the overall airport experience and streamline the baggage drop-off process, Delhi Airport (DEL) operator DIAL has recently implemented the Self Baggage Drop (SBD) facility at Terminal 3.
This new feature aims to significantly reduce the waiting time for passengers at the airport, improving efficiency and convenience.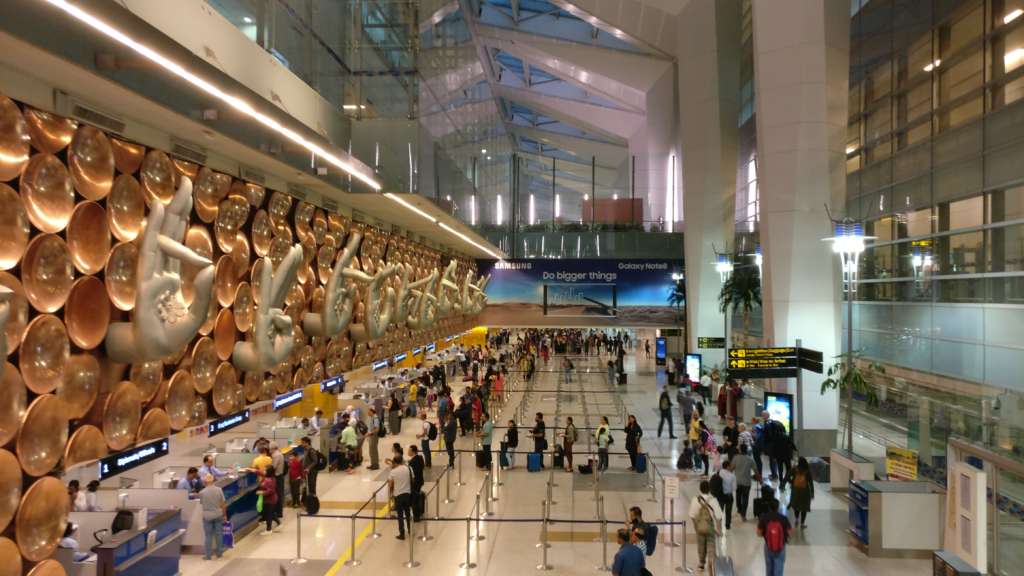 Delhi Airport Launches Self Baggage Drop Facility at T3
The SBD facility, introduced by Delhi International Airport Ltd (DIAL), has the capacity to cater to up to three passengers per minute.
By leveraging this new technology, passengers can now enjoy a hassle-free check-in experience. With waiting times expected to decrease by approximately 15-20 minutes.
Initially, the self-baggage drop facility is available for domestic passengers. However, it will also be extended to international passengers after obtaining the necessary approvals.
DIAL has installed a total of 14 SBD machines, including 12 automated and two hybrid systems. Further to facilitate a smooth and efficient process.
The facility is currently accessible to IndiGo (6E) passengers. DIAL has announced that five other major airlines, namely Air India (AI), Vistara (UK), Air France (AF), KLM Royal Dutch Airlines (KL), and British Airways (BA), are expected to adopt the self-baggage drop service in the near future.
This collaborative effort aims to provide passengers with a consistent and improved experience across various airlines.
Easy-to-Use Self-Baggage Drop Process
Passengers can avail themselves of the SBD facility through a straightforward two-step process. Initially, they generate their boarding passes and baggage tags at the Self Check-In kiosk.
Subsequently, at the SBD facility, they scan their boarding pass, declare that their luggage is free of prohibited or dangerous items, and securely load their baggage onto the designated belt.
Once completed, the baggage is automatically transferred to the sorting area and subsequently loaded onto the aircraft.
In case a passenger's check-in baggage exceeds the airline's weight limit, the self-baggage drop machine will not accept it. Further, airline staff will be available near the facility to assist passengers in such situations, providing necessary guidance and support.
"DIAL has been working relentlessly towards maximizing passenger experience at the Delhi airport through various digitization and automation initiatives," stated DIAL CEO Videh Kumar Jaipuriar.
The introduction of the Self Baggage Drop facility aligns with this commitment. Further empowering passengers to take control of their journey while significantly reducing the time taken for baggage processing.
Delhi Airport Continues to Innovate
Operated by DIAL, a consortium led by GMR Airport Infrastructure Ltd, the Indira Gandhi International (IGI) Airport in the national capital continues to drive innovation and digital transformation.
With the introduction of the Self Baggage Drop facility, passengers can now look forward to a more efficient and seamless travel experience at one of India's busiest airports.
Stay tuned with us. Further, follow us on social media for the latest updates.
Also Read: US Airlines, Including American, United, Delta, and Southwest, want you to Dress Properly – Aviation A2Z
Join us on Telegram Group for the Latest Aviation Updates. Subsequently, follow us on Google News.