If you happen to be in aviation, then you must be familiar with these two names, Sam Chui and Josh Cahill; they are one of the most popular aviation bloggers on the planet.
But, recently, they have started a mini battle on Twitter, with the exchange of words that might turn into rivalry. Further, this rift came after Skytrax announced the World Airline Awards 2023 at Paris Air Show.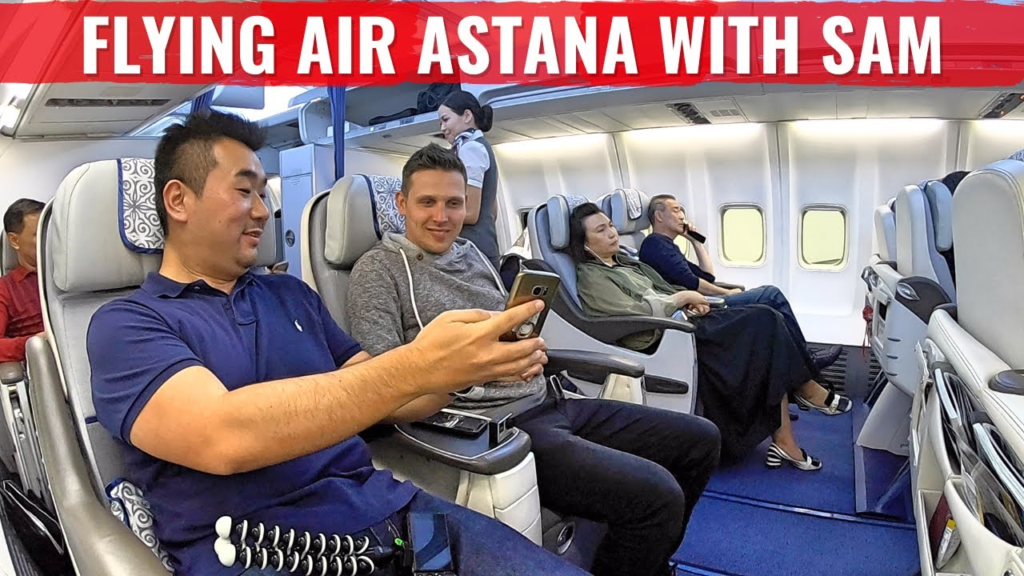 What's the Latest about Sam Chui and Josh Cahil?
The Skytrax has revealed the 2023 best airline list. Following this, Sam Chui twitted about the transparency flight rating system. He said, "I will be launching a platform for every flyer to rate their flight with complete transparency…Coming in Q3."
Following this, Josh Cahill shared the screenshot, and he criticized both Skytrax and Sam Chui over his remarks. He even went one step ahead and named Skytrax as the Scamtrax.
He tweeted, "Isn't it ironic how the Master of Scripted Flight reviews stands' in front of the Scamtrax logo, announcing a transparent flight rating platform while being the least transparent person himself? hahaha, #aviation."
Following this comment, Sam Chui replied, and he wrote, "Coming in Q3 – I will share a platform for every flyer to rate their flight and have their say instead of relying on a few reviewers. This is the way going forward to disrupt the review game. My review may be cringe, but they're not scripted. Thanks for the pre-launch publicity."
He took a plunge at Cahill, said that his reviews are not scripted like Cahill's, and thanked him for giving him more reach and free publicity.
At the time of writing this, the Cahill tweet is seen around 200K times. Subsequently, it is a widely discussed topic among aviation enthusiasts.
Sam Chui and Josh Cahill both are completely opposite polls. Samchui showcases the more positive side of the airline; on the contrary, Josh Cahill shows the more negative ones. Both of them try to talk about their point of view as the customer.
However, Both are doing a great job of promoting the aviation industry. Soe might like Sam Chui to be more optimistic, while some like Josh Cahill for his bleak and decisive reviews.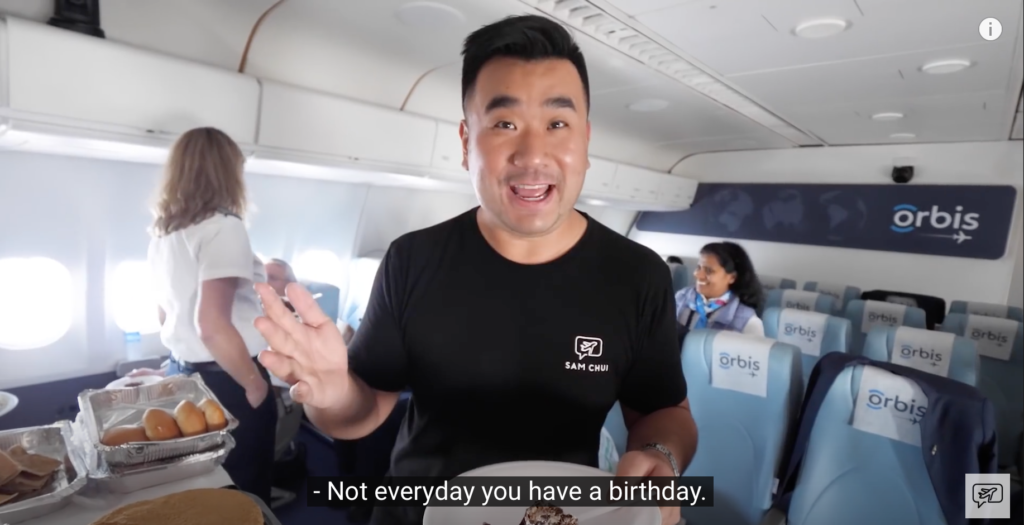 About Sam Chui
Sam Chui, an Australian aviation and travel vlogger, photographer, and author, is born in China on November 7, 1980.
Chui has established himself as a prolific writer With four published books, including Air1, Air2, Air 3, and Air747. Additionally, he is actively engaged in creating content on YouTube.
In 1999, Chui embarked on his aviation journey by launching a website dedicated to showcasing aircraft photographs. Over time, the website evolved to cover the latest happenings and news in the aviation industry.
Chui's profound fascination lies with the Boeing 747. He has an impressive track record, having accumulated over a million miles through 279 flights aboard the iconic aircraft.
Furthermore, he has experienced flying on every commercial variant of the 747, operated by 37 different airlines worldwide.
Recognized as a prominent aviation blogger, Chui's work has been featured in esteemed media outlets such as CNN, USA Today, Business Insider, and various other renowned publications.
On his website, he wrote, "With a lifelong passion for aviation and travel, I have had the privilege of exploring more than 100 countries, embarking on over 2,000 flights, and traversing over 3 million miles across the globe. Throughout my journey, I have garnered a devoted community of fellow aviators, travelers, and industry experts who regularly connect with and appreciate my content."
"It is my sincere desire that through my experiences and insights, my content will provide you with a deeper connection to the world of aviation and travel," wrote Sam.
About Josh Cahill
Josh Cahill, a German-Czech aviation vlogger and airline critic, has gained widespread recognition for his engaging airline reviews on his popular YouTube channel.
Renowned as one of the most-watched flight reviewers on the platform, Cahill has made a significant impact in the aviation community.
In February 2021, Cahill orchestrated a groundbreaking event by organizing Afghanistan's inaugural all-female flight in collaboration with Kam Air. The historic flight, which took passengers from Herat to Kabul, earned him the prestigious Aviation Achievement Award and showcased his dedication to promoting diversity in the industry. Alongside his vlogging endeavors, Cahill also maintains a successful blog.
Cahill's travel adventures commenced in 2005, with his first expedition taking him to Lithuania. However, his transformative journey in 2009, hitchhiking from Germany to Iran, profoundly impacted his life and his perspective on travel. Exploring Iran left an indelible mark, forever altering his worldview.
In 2013, Cahill founded his award-winning blog, Go Travel Your Way, which stands out for its insightful airline reviews and coverage of offbeat destinations.
Taking to YouTube in July 2015, Cahill commenced his flight review series, captivating millions of viewers. With over 100 million views to date, he has solidified his status as one of the most-watched flight reviewers online.
Cahill logs an impressive average of 150 flights per year and has explored more than 100 countries, continually expanding his global footprint. One video has garnered over 21 million views among his most popular reviews.
Stay tuned with us. Further, follow us on social media for the latest updates.
Also Read: US Airlines, Including American, United, Delta, and Southwest, want you to Dress Properly – Aviation A2Z
Join us on Telegram Group for the Latest Aviation Updates. Subsequently, follow us on Google News.