LOS ANGELES- Chicago-based United Airlines (UA) flight operated by a Boeing 777 turned back and made an emergency landing at Los Angeles International Airport (LAX) after reports of smoke in the flight deck.
When the incident occurred, the flight is en route to Honolulu's Daniel K. Inouye International Airport (HNL) in Hawaii.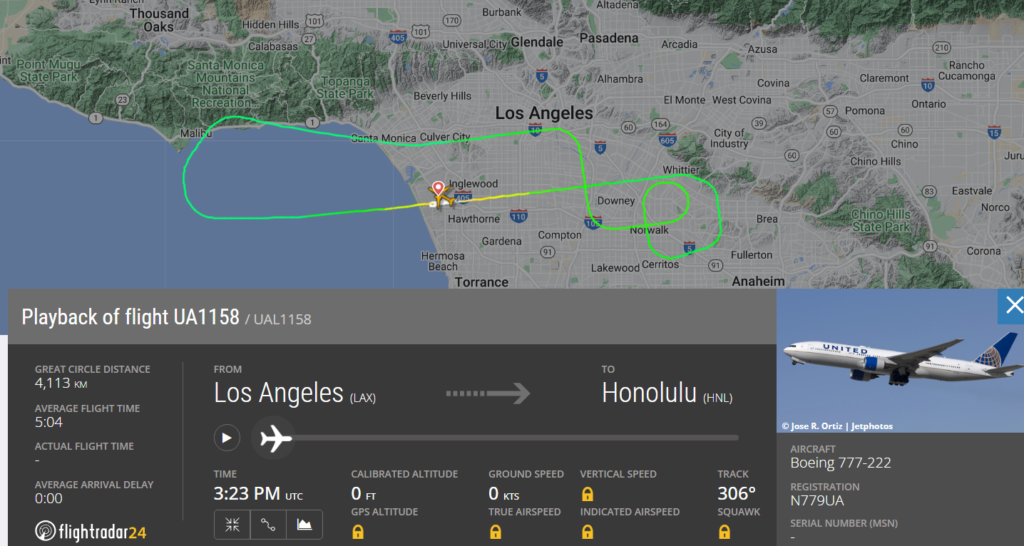 United Boeing 777 Makes Emergency Landing Amid Smoke in Cockpit
Departing from LAX slightly behind schedule at 08:35 local time on Wednesday, June 21st, the flight is expected to reach HNL by 11:05.
However, approximately 30 minutes after takeoff, the crew reported smoke in both the cockpit and parts of the cabin, prompting immediate action.
In response to the captain's distress call, the flight circled over Los Angeles briefly before landing only 45 minutes after departure.
The Los Angeles City Fire Department promptly met the aircraft on the apron to assist. Fortunately, there were no reported injuries among the 360 passengers and ten crew members.
United Airlines has made arrangements for a new flight to transport passengers to Honolulu. It was scheduled to depart at 16:15 on Wednesday and arrive at HNL after 19:00, according to Flightradar24.com data.
Aged Aircraft Involved
The specific aircraft involved in the incident is N779UA, a nearly 27-year-old Boeing 777-200.
Originally delivered to United Airlines, it currently bears the updated UA livery and is primarily deployed for transcontinental flights between the East and West Coasts of the US, including routes to Hawaii.
The aircraft's upcoming flight, UA2471, scheduled for June 22nd between Los Angeles and New York (Newark), may be subject to changes.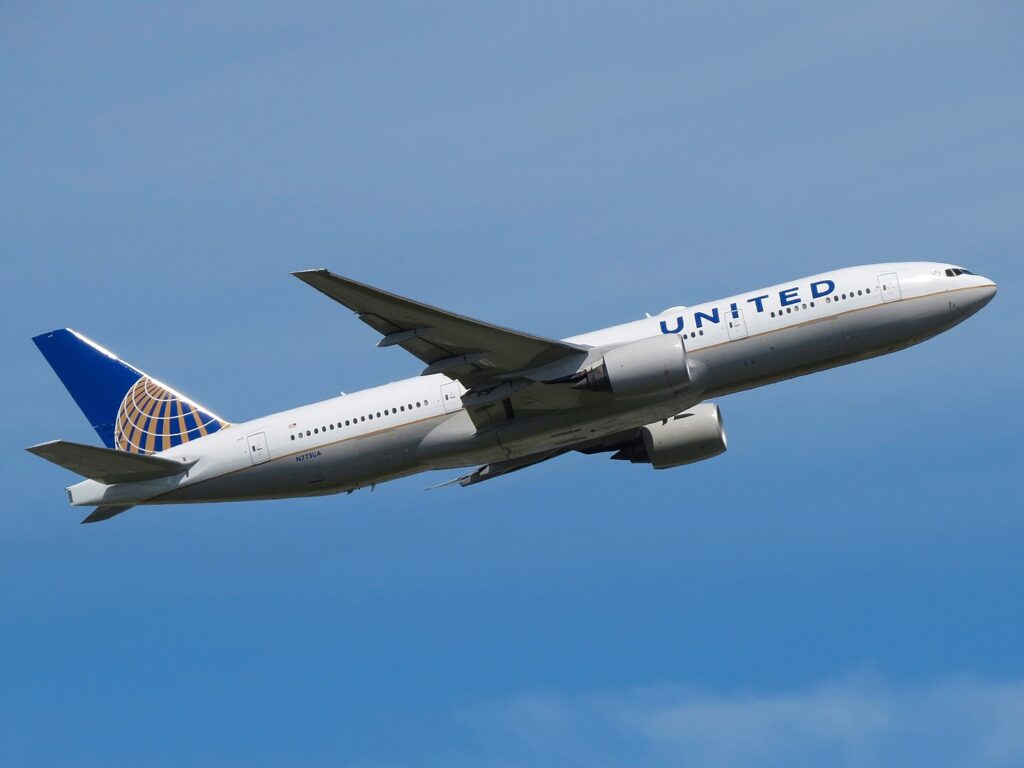 Previous Incident Comparison
This incident echoes a similar event that occurred on September 2nd last year. During a United Airlines flight (UA71) from Amsterdam Schiphol Airport (AMS) to Newark Liberty International Airport (EWR), smoke detected in the cabin, resulting in an aborted takeoff.
The flight, also operated by a Boeing 777-200, experienced light smoke formation. Subsequently prompting the pilots to perform an emergency stop.
Fire and emergency services swiftly arrived at the runway within 10 minutes. The crew decided to conduct an evacuation, ensuring the safe exit of 253 passengers and 13 team members.
Passengers were then transported back to the terminal by bus, and the affected aircraft returned to the apron. Two individuals received treatment for smoke inhalation.
According to a report from NL Times, a spokesperson for the Kennemerland Security Region suggested that "a small, electrical short circuit may have caused it."
The potential risks associated with smoke in the cabin can indicate various critical issues. The appropriate action is the decision to abort takeoff and return to the airport.
Stay tuned with us. Further, follow us on social media for the latest updates.
Also Read: US Airlines, Including American, United, Delta, and Southwest, want you to Dress Properly – Aviation A2Z
Join us on Telegram Group for the Latest Aviation Updates. Subsequently, follow us on Google News.