MUMBAI- On Wednesday, 21 June, trading on BSE, shares of SpiceJet (SG), an airline company, stock soars by 7% to reach Rs 29 following the company's agreement with Nordic Aviation Capital (NAC), a major lessor of its Q400 aircraft.
The settlement agreement effectively resolves all previous obligations related to the Q400 planes leased by NAC to SpiceJet. Currently, the airline operates five Q400 aircraft from NAC in its fleet.
With this settlement, the airline will reintroduce three additional Q400 aircraft from NAC into its fleet. The lessor had previously repossessed these aircraft.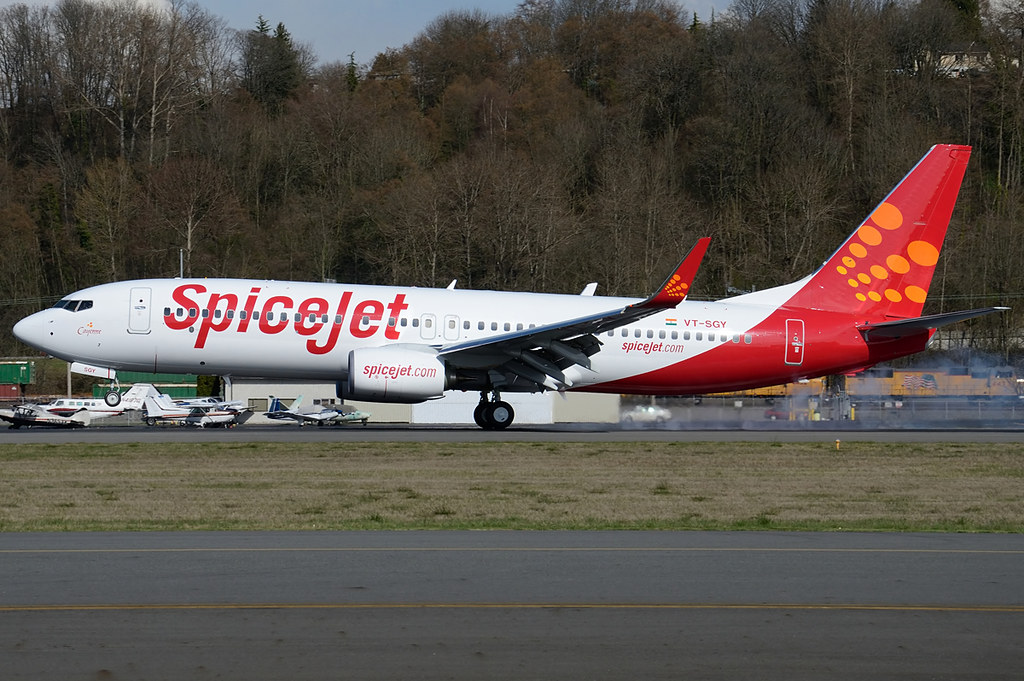 SpiceJet operates 250 daily flights
The inclusion of these three aircraft, combined with the airline's fleet revival and restoration program, will significantly expand SpiceJet's fleet in the upcoming weeks.
At 11:48 am, the stock was trading 5% higher at Rs 29 on BSE. However, the stock has experienced a 26% decline year-to-date and a 29% decrease in the past year.
SpiceJet operates about 250 daily flights to 48 destinations within India and to international destinations. Its fleet comprises various aircraft models, including Boeing 737 Max, Boeing 700, and Q400s.
According to Trendlyne data, the average target price for the stock is Rs 43, indicating a potential upside of 49% from the current market prices. The consensus recommendation from three analysts is to hold the stock.
SpiceJet stock
From a technical perspective, the stock's day RSI (14) stands at 46.3. An RSI below 30 is considered oversold, while above 70 is overbought, as per Trendlyne data. The MACD is at -0.6, which is below the Center Line, indicating a bearish trend.
The company's stock has a negative price-to-earnings (P/E) ratio of 0.84 and a negative price-to-book (P/B) value of 0.28.
As of March 31, SpiceJet had a market capitalization of Rs 1,743 crore. The airline's promoters held a 58.98% stake in the company.
Stay tuned with us. Further, follow us on social media for the latest updates.
Also, read FIRST LOOK: Air India Airlines New Possible Branding, Livery, Logo and More | Exclusive – Aviation A2Z
Join us on Telegram Group for Latest Aviation Updates. Subsequently, follow us on Google News.