PARIS- China Airlines (CI), in partnership with Boeing, has officially concluded an order for eight state-of-the-art Boeing 787-9 Dreamliner aircraft during the prestigious 2023 Paris Air Show.
This confirmed purchase adds to the airline's initial order of 16 787-9s, which was announced last year.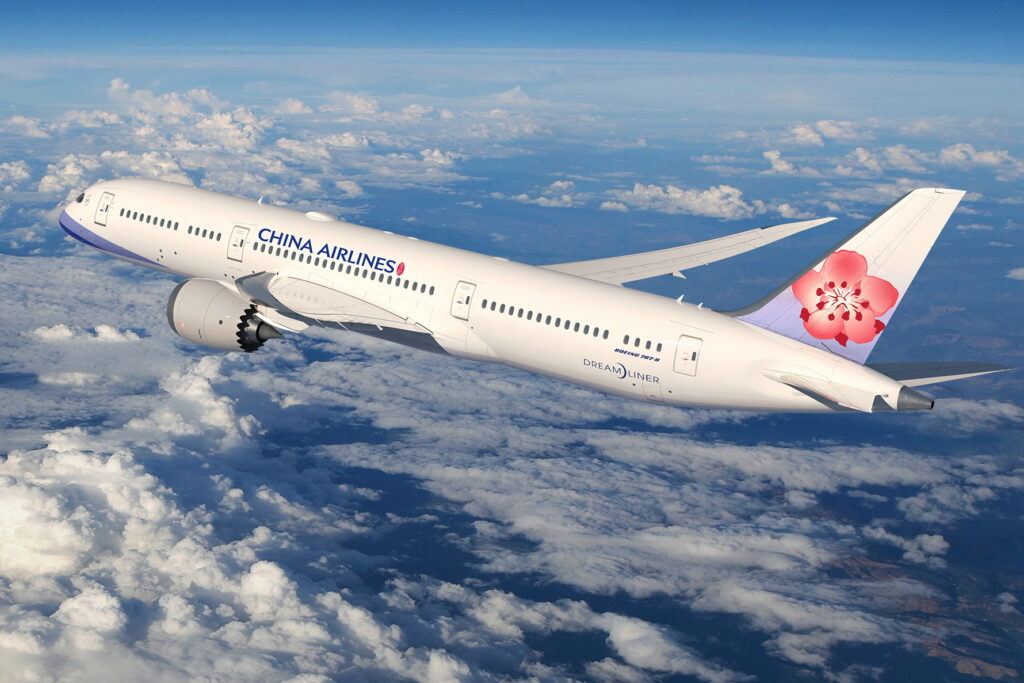 China Airlines Orders Eight Boeing 787
In an exciting development, China Airlines has also decided to convert six of its 787-9 orders into the larger 787-10 variant.
The airline aims to enhance flexibility and increase capacity on its regional network by doing so. Further responding to the surging passenger demand that has surpassed pre-pandemic levels.
Over the next few years, China Airlines will introduce 24 cutting-edge and highly efficient 787 Dreamliners into its fleet. Subsequently, this strategic move will bolster the airline's global network. Further enabling improved passenger connectivity and services.
One notable advantage of the 787 is its ability to reduce fuel consumption and emissions by an impressive 20%. Further aligning with China Airlines' commitment to sustainability.
The Boeing 787 family is experiencing unprecedented demand, with more than 250 orders and commitments secured within the last six months alone.
This surge in interest highlights the industry's recognition of the Dreamliner's exceptional performance, fuel efficiency, and passenger comfort.
Boeing: A Global Leader in Aerospace Innovation
As a leading global aerospace company, Boeing continues developing, manufacturing, and servicing commercial airplanes, defense products, and space systems for customers across more than 150 countries.
Serving as a prominent U.S. exporter, Boeing leverages the expertise of its diverse global supplier base to drive economic growth, sustainability, and community development.
The company remains committed to pioneering future innovations, prioritizing sustainability, and fostering a culture rooted in safety, quality, and integrity.
Boeing invites individuals to join its team and discover their purpose by exploring career opportunities at boeing.com/careers. As the company forges ahead, it embraces talent from around the world and strives to impact the future of aviation positively.
By expanding its fleet with the latest Boeing 787 Dreamliners, China Airlines is positioning itself for even greater success in the dynamic aviation industry, enhancing its services and providing passengers with an exceptional travel experience.
Stay tuned with us. Further, follow us on social media for the latest updates.
Also Read: US Airlines, Including American, United, Delta, and Southwest, want you to Dress Properly – Aviation A2Z
Join us on Telegram Group for the Latest Aviation Updates. Subsequently, follow us on Google News.