MOSCOW, RUSSIA- In honor of its 100-year anniversary in 2023, Russian airline Aeroflot (SU) has launched a series of retro-style flights, taking passengers on a nostalgic journey back in time.
The flight crew dons custom-tailored uniforms inspired by the 1970s. Further adding a touch of vintage flair to the experience. Subsequently, passengers are served classic meals from the past on porcelain plates featuring the iconic 'Aeroflot' logo from that era.
Aeroflot Celebrates 100 Years
Embracing the spirit of celebration, Aeroflot has also announced a special surprise gift for those who book more than three of these unique retro-flights, adding an extra incentive for passengers to immerse themselves in the throwback experience.
The first of these extraordinary flights, Moscow-Sochi, took off on March 20, marking the beginning of Aeroflot's centennial celebrations. The next scheduled retro-flight, Moscow-St. Petersburg is set to depart on June 15.
Several more domestic retro flights are planned throughout the year, and interested passengers can conveniently book their seats directly through Aeroflot's website. Get ready for a captivating voyage into the past!
Aeroflot Group stands as Russia's largest air carrier, comprising not only Aeroflot Airlines but also Rossiya Airlines and Pobeda Airlines, which offer a wide range of passenger and cargo air transportation services.
Going beyond air travel, the group is involved in aircraft maintenance, airline catering, hotel operations, and employee training.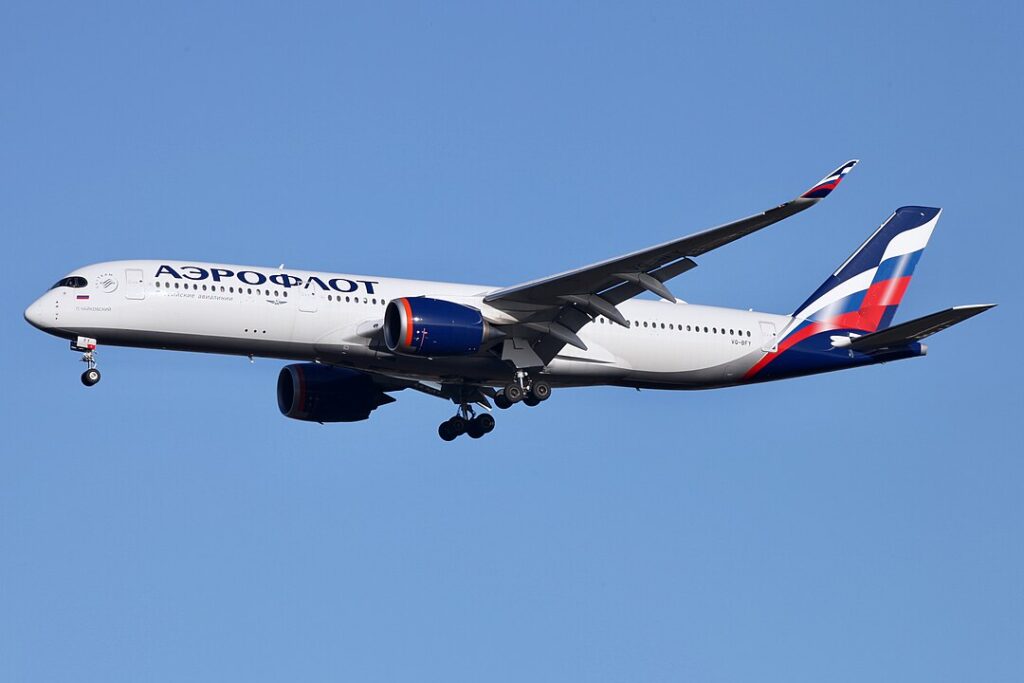 About Aeroflot
As a leader in the air transportation market, Aeroflot Group plays a vital role in society, addressing important social and economic issues while improving the accessibility of Russian cities and regions.
The company generates employment opportunities and prioritizes professional development for its workforce. Sustainability is a key focus for the group, with a strong emphasis on environmental aspects and its business growth.
In 2022, Aeroflot Group airlines successfully transported 40.7 million passengers, accounting for a significant market share of 37.8%. The group caters to various market segments, offering low-cost services, high-value products, and premium services tailored to business-class passengers.
As of the end of 2022, the group's fleet consisted of 346 aircraft with an average age of 7.9 years. Network carriers, namely Aeroflot Airlines and Rossiya Airlines, operated scheduled flights on 189 routes during the second half of 2022.
As part of the group, Pobeda Airlines extended its network to 75 destinations, including 20 unique locations not covered by the other airlines. Further, Aeroflot Group's flights reached 17 countries, highlighting its extensive international presence.
PJSC Aeroflot shares are publicly traded on the Moscow Exchange (MOEX: AFLT), with the Russian Federation serving as the largest stakeholder, holding a 73.77% share in the company.
Approximately 25.03% of total common shares are available for public trading, reflecting the company's commitment to transparency and market engagement.
Photos Credit to Russia Beyond
Stay tuned with us. Further, follow us on social media for the latest updates.
Also Read: US Airlines, Including American, United, Delta, and Southwest, want you to Dress Properly – Aviation A2Z
Join us on Telegram Group for the Latest Aviation Updates. Subsequently, follow us on Google News.