SINGAPORE- The Singapore Airlines (SQ) low-cost subsidiary Scoot Airlines (TR) Seoul-Taiwan flight, operated by a Boeing 787 aircraft, experienced a missing nose wheel upon arrival at Taiwan Taoyuan International Airport. The TR897 flight departed from Seoul with over 300 passengers on board.
The flight is supposed to continue its journey to Singapore but is delayed due to the missing nose wheel. Passengers are informed of the delay through the flight number information screen.
Scoot Boeing 787 Missing Nose Wheel Incident
Before the descent, abnormal tire pressure levels are detected. Upon landing, it is discovered that the left nose wheel is missing, and the axle showed signs of wear.
Scoot Taiwan General Manager Victor Lee did not deny the allegations when questioned about the incident. He confirmed that Scoot has arranged for another aircraft to be dispatched to Taiwan. Further updates would be provided later.
The whereabouts of the missing wheel remains unknown, as no signs of it were found on the runway or taxiway, according to Taoyuan International Airport Corp.
Investigation Underway
Transportation Minister Wang Kuo-tsai stated that the Civil Aeronautics Administration and other relevant authorities will conduct an investigation into the incident.
A senior pilot explained that the missing wheel should not have affected the landing of the aircraft as long as the plane's landing gear was not operated too violently.
Despite the unexpected incident, Scoot prioritizes the safety and welfare of its passengers. Prompt actions were taken to ensure the continuation of their journey to Singapore.
Scoot is a low-cost subsidiary carrier of Singapore Airlines, offering affordable travel options to passengers across various destinations.
The missing nose wheel incident involved a Scoot-operated Boeing 787-9 Dreamliner, known for its efficiency and comfort in long-haul flights.
As investigations progress, Scoot aims to resolve the issue swiftly and provide a seamless travel experience for its passengers.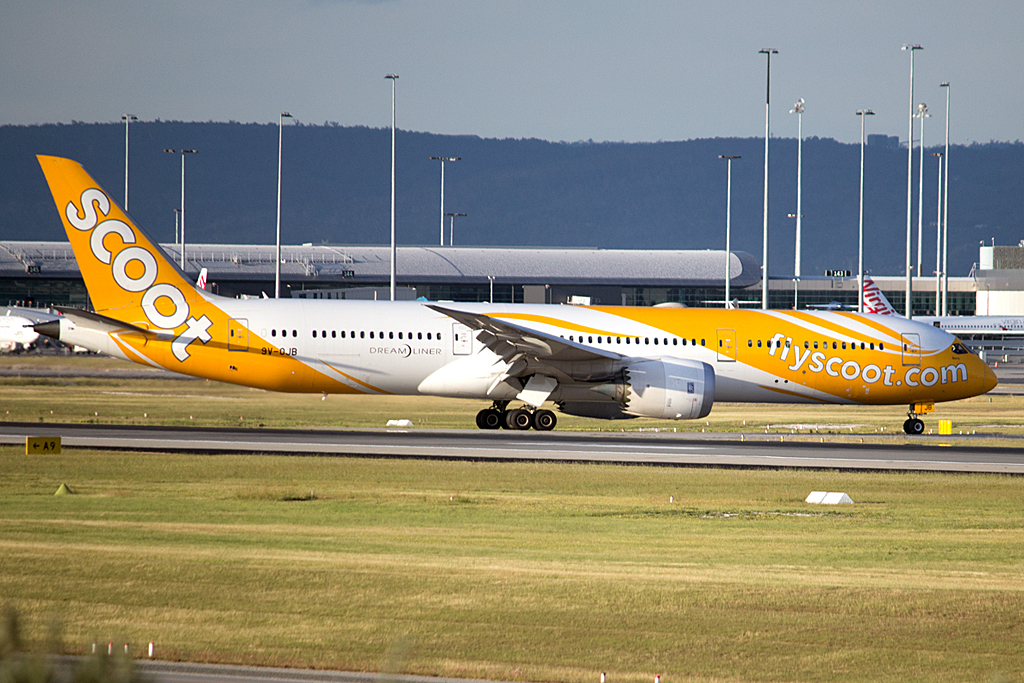 About Scoot
Scoot Pte Ltd, known as Scoot, is a Singaporean low-cost airline and a fully owned subsidiary of Singapore Airlines.
On June 4, 2012, it commenced operations, offering medium and long-haul flights from Singapore to various airports in the Asia-Pacific region. Scoot's motto is "Escape the Ordinary."
Originally, Scoot's fleet comprised six Boeing 777-200ER aircraft previously operated by its parent company, Singapore Airlines.
In 2015 the airline began transitioning its long-haul fleet to the Boeing 787 Dreamliner. Scoot utilizes the Airbus A320 inherited from Tigerair, another low-cost Singaporean airline, for short-haul flights.
The merger between Tigerair and Scoot took place on July 25, 2015. Additionally, Scoot incorporates the Airbus A320neo and Airbus A321neo into its fleet.
Stay tuned with us. Further, follow us on social media for the latest updates.
Also Read: US Airlines, Including American, United, Delta, and Southwest, want you to Dress Properly – Aviation A2Z
Join us on Telegram Group for the Latest Aviation Updates. Subsequently, follow us on Google News.