India has observed the most notable Surge in international airfares among all the countries in the Asia Pacific region, according to the Airports Council International (ACI).
ACI did a comprehensive study on airfare trends in this area. The Study examined around 36,000 routes across the top 10 aviation markets in Asia-Pacific and the Middle East.
The study highlights a concerning escalation of up to 50% in international airfares. In contrast, domestic routes experienced a comparatively modest increase of less than 10%. The countries displaying the highest increments in airfares are India (41%), the United Arab Emirates (34%), Singapore (30%), and Australia (23%).
Despite continuous air traffic growth in the first quarter of 2023, several markets, such as India, Indonesia, Saudi Arabia, South Korea, and Japan, have been observing persistent increments in domestic airfares.
According to ACI, these increases have only decreased marginally for international routes. India, in particular, has been experiencing the most substantial recovery in air traffic after the Covid pandemic. The recovery has led to a surge in demand for many international airlines in the country.
Highest Int'l Airfares Surge in India
According to recent reports, numerous prominent international airlines have recently declared record profits for the 2022 fiscal year. However, airport operators, particularly in China, Japan, Thailand, and India, have continuously experienced negative EBITDA (Earnings Before Interest, Taxes, Depreciation, and Amortization) margins for the past 10 quarters.
The information was revealed by a global consortium of airport operators in collaboration with Flare Aviation Consulting.
The study has further indicated that airfares worldwide have surpassed the pre-pandemic levels, contributing to major airlines' financial success while impeding the aviation industry's recovery.
Since the reopening of travel in 2021, international airfares have been experiencing a significant surge worldwide. However, in recent weeks, domestic airfares in India are also witnessing a sharp increase following the collapse of Go First. Go First, with its fleet of 60 aircraft, ceased operations on May 2.
Prior to that, IndiGo had nearly 40 planes grounded for several months due to Pratt & Whitney's inability to provide replacement engines. Additionally, SpiceJet is facing financial constraints and is currently operating well below its approved schedule.
According to ACI, airlines are taking advantage of reduced competition and pent-up demand to boost profits and recuperate losses suffered during the pandemic. Meanwhile, airports offer improved service to passengers despite substantial operational and capital expenses.
ACI expresses concern, however, that airport charges have remained unchanged since the onset of the pandemic.
A significant portion of the increase in airfares can be attributed to rising fuel prices and inflation. In 2022, fuel prices rose by 76% compared to 2019. Airlines experienced increased costs due to a 10% average rise in the consumer price index during the same period.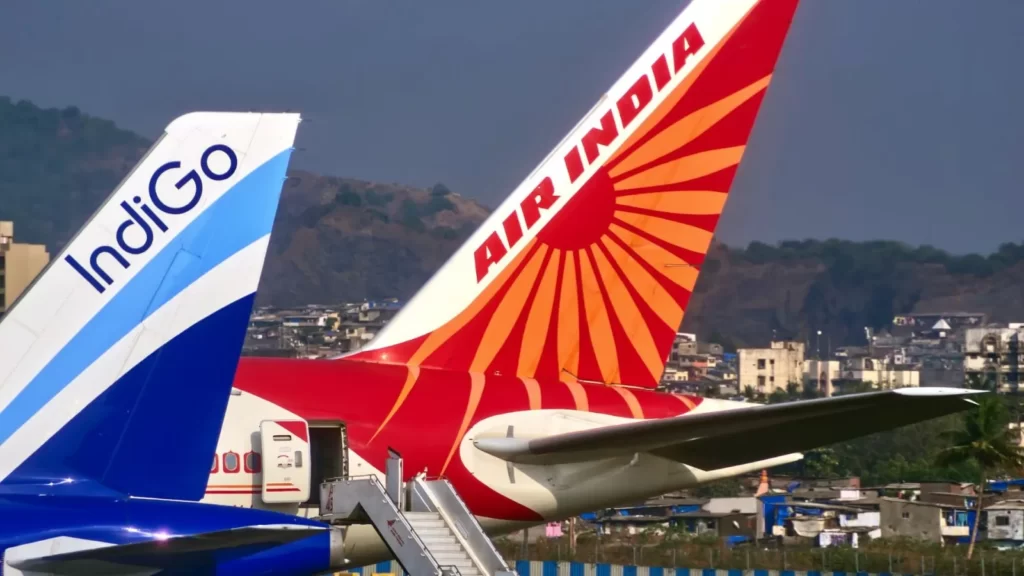 ACI Director Comments
Stefano Baronci, the Director General of ACI Asia Pacific, has expressed his concern over the excessive airfares and their potential negative impact on the long-term recovery of the aviation industry. He emphasized that these high airfares can reduce the demand for air travel and further burden an already stressed sector.
Baronci called upon airlines to adopt fair pricing strategies that should support recovery efforts and protect the interests of consumers. He highlighted the importance of maintaining a balanced supply and demand, especially in the international sector.
The sector plays a crucial role in driving social and economic growth and generating significant revenue for airports. Baronci urged airlines to consider the long-term consequences of their pricing decisions.
Additionally, he emphasized the need for governments to explore policies like open skies. Policies that promote market liberalization and competition while ensuring control over airfares.
Based in Hong Kong, ACI Asia-Pacific represents 132 airport members operating 623 airports across 47 countries/territories in the Asia-Pacific and Middle East regions. The Asia-Pacific region stands as the world's largest civil aviation market in terms of traffic volumes.
Stay tuned with us. Further, follow us on social media for the latest updates.
Also Read: US Airlines, Including American, United, Delta, and Southwest, want you to Dress Properly – Aviation A2Z
Join us on Telegram Group for the Latest Aviation Updates. Subsequently, follow us on Google News.