CANADA- Over the last three months, flag carrier Air Canada (AC) has obtained three widebody aircraft as part of its strategic fleet adjustments for summer 2023 to enhance its long-haul operations.
In April, the carrier acquired a Boeing 777-300ER airplane featuring GE90 engines from one of its lessors. AC previously operated this aircraft but returned to the lessor in 2021.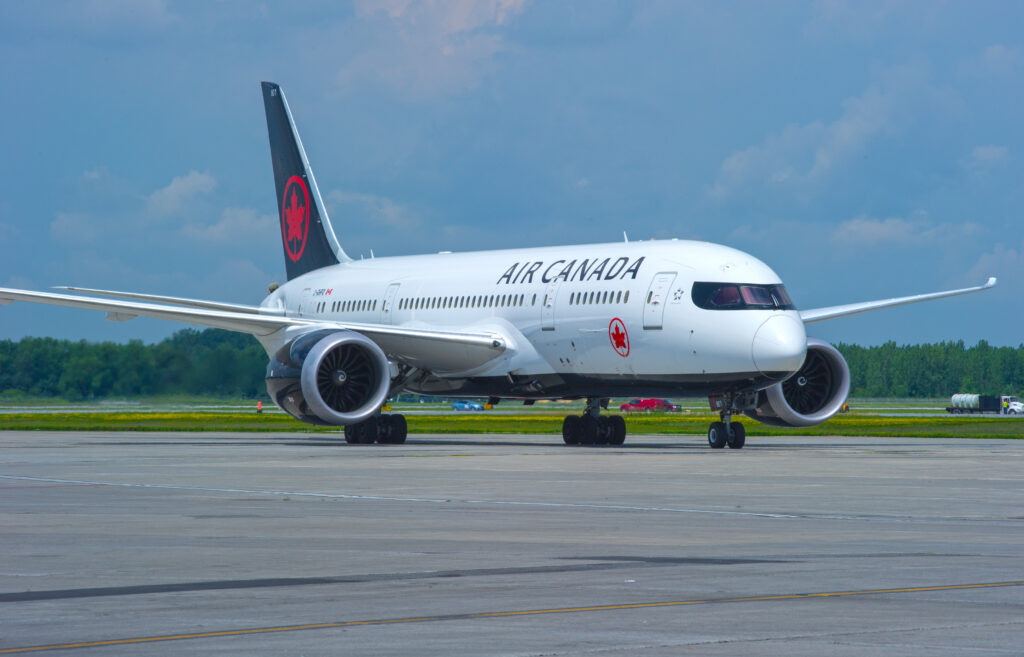 Air Canada Revamping Fleet
"AC has expressed its intention to return the aircraft to service for commercial operations before the summer of 2023," the airline stated.
The aircraft was originally delivered to Air Canada in 2007. But subsequently sold to Aircastle in 2013 as part of a sale and leaseback transaction.
Aircastle sold the aircraft, which was leased to CMIG Aviation Leasing, to Castlelake in 2019.
In addition to the Boeing 777-300ER, AC has acquired two Airbus A330-300s in the mid-life phase. Further, these aircraft have been obtained through operating lease agreements within the past few weeks.
The two aircraft, originally delivered to Singapore Airlines, are equipped with Rolls-Royce Trent 772B-60 engines. Further, Air Canada plans to increase its network capacity before the summer.
The Canadian airline has been encouraged by the strong demand reflected in its first-quarter results.
Air Canada reported robust performance in its transatlantic and sun markets, with strong results. Flights to Australia and Japan also performed exceptionally well, reaching pre-pandemic levels in 2019.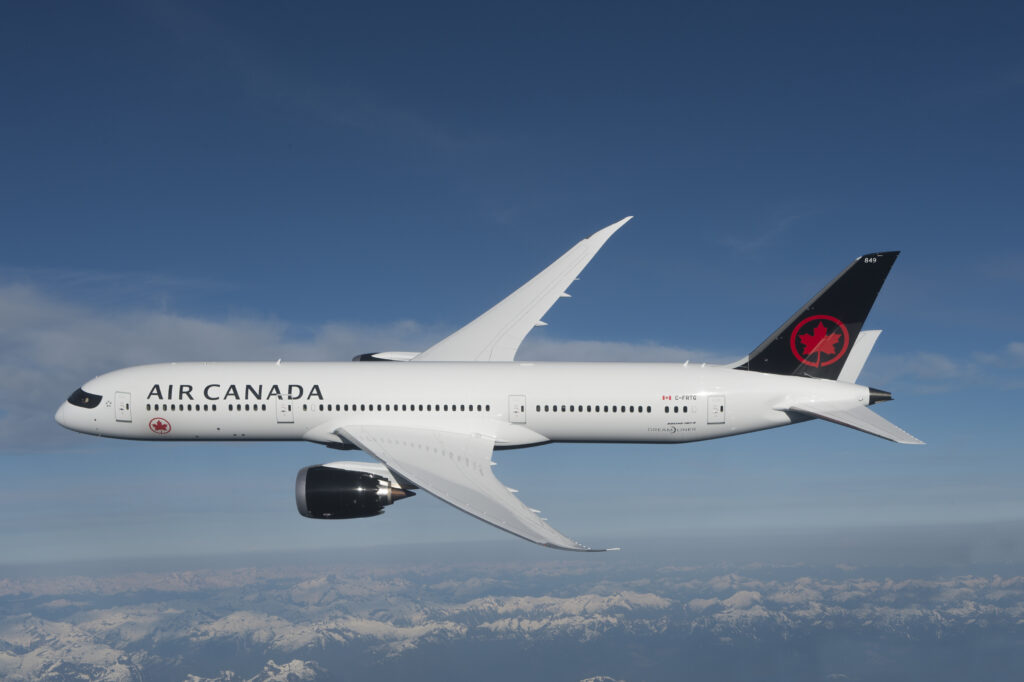 Precise Route Choices
According to Air Canada's executive vice president of revenue and network planning, Mark Galardo, "Our strategy of diversifying our network with seasonal routes, such as Vancouver-Bangkok, is proving successful.
"This helps us mitigate traditional seasonal patterns and provides a positive outlook for the rest of the year. We are seeing solid advanced bookings across all markets, with the system's book load factor trending ahead of 2019," added Galardo.
"Additionally, our new routes to Copenhagen, Toulouse, Brussels, and Amsterdam are meeting or exceeding expectations for summer travel," added Galardo.
Galardo further emphasized that Air Canada anticipates continued positive contributions from sixth freedom traffic. Subsequently, the airline is experiencing improved yield due to strengthened partnerships with its partners.
"These partnerships also enable us to balance seasonality by leveraging the complementary travel profiles of American and Canadian customers. This approach allows us to maximize our sixth freedom potential. As travel demand increases, we are witnessing seasonality and customer preferences changes in the post-pandemic era," added Galardo.
In the first-quarter earnings report, Amos Kazzaz, Air Canada's executive vice president and chief financial officer, affirmed the repurchase of the 777-300ER and the A330 interim lift. As well as the delivery of a new Boeing 787-9 in April.
Air Canada's widebody fleet grew to a total of 85 units by the end of the first quarter. Further, Kazzaz mentioned that the airline intends to acquire another 787-9 later this year. Along with two converted freighter versions of the 767.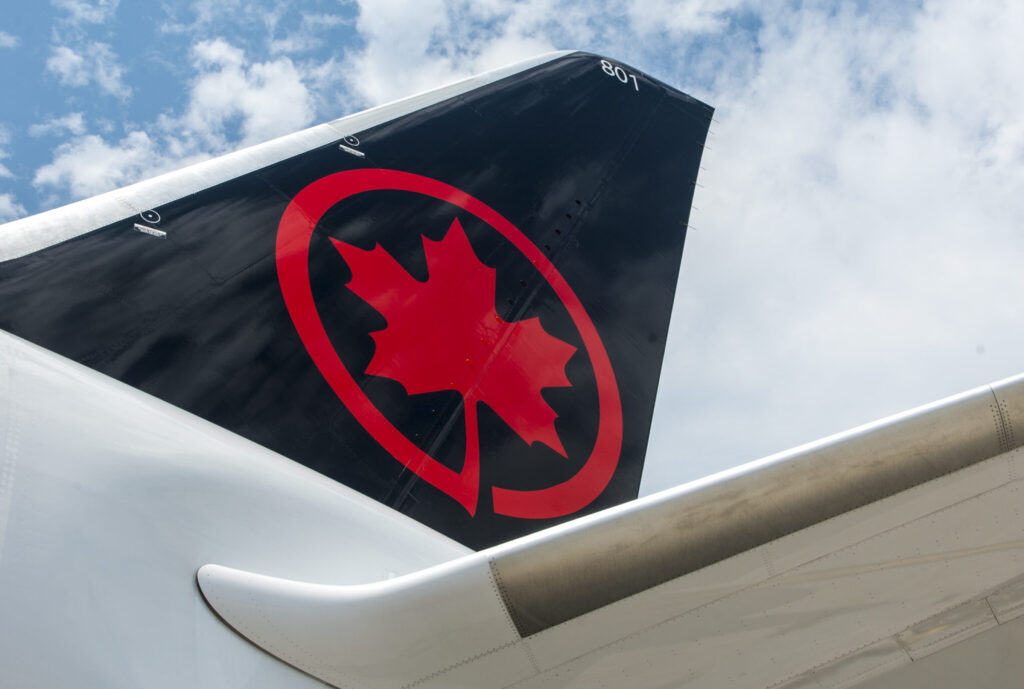 Future Plans
AC has outlined its plans for fleet expansion and retirements in the coming years. In 2024, the airline intends to add two new Boeing 777 freighters and two 767 converted freighters to its fleet, along with one new 787-9.
Regarding narrowbody aircraft, Air Canada received its 33rd A220-300 earlier this year. But no further deliveries are expected until next year. The airline's order book for the A220 extends until 2026. Air Canada retired two A319s and two A320s from its fleet during the first quarter.
Amos Kazzaz, Air Canada's executive vice president and chief financial officer, mentioned during the call that deliveries of the Airbus A321XLR are now scheduled to commence in 2025. The final aircraft is expected to arrive in 2028.
Air Canada Rouge, the airline's affiliate, received three A321s from Aviation Capital Group in the first quarter of this year under lease agreements. The fleet of Air Canada Rouge will expand to 42 aircraft by the end of 2024. Subsequently, its fleet plan included 17 A321s, 10 A320s, and five A319s.
Stay tuned with us. Further, follow us on social media for the latest updates.
Also Read: US Airlines, Including American, United, Delta, and Southwest, want you to Dress Properly – Aviation A2Z
Join us on Telegram Group for the Latest Aviation Updates. Subsequently, follow us on Google News.