MUMBAI- TATA SIA Vistara Airlines (UK) is facing a combination of growth and supply chain challenges due to the shortage of cabin crew uniforms. The airline's statement explained that Vistara is facing limited availability of its cabin crew uniforms. Due to an unforeseen material supply issue.
The statement further explained that as Vistara expands its fleet, it has increased the number of cabin crew members. However, the limited availability of uniforms is hindering their efforts.
Vistara Airlines Facing Uniforms Shortage
As a temporary solution, Vistara announced that some cabin crew members will temporarily wear black trousers and polo t-shirts featuring the Vistara logo.
Subsequently deviating from their standard aubergine uniform. While acknowledging this as a less-than-ideal measure, the airline emphasized ensuring uninterrupted operations and business continuity.
Vistara registered as TATA SIA Airlines Limited, is a collaborative venture between Tata Sons Private Limited and Singapore Airlines Limited (SIA). In this partnership, Tata Sons holds a majority stake of 51%, while Singapore Airlines owns a stake of 49%.
Vistara commenced its operations on January 9, 2015, with an inaugural flight from Delhi to Mumbai. Since then, Vistara has experienced impressive growth, expanding its network and enhancing its service offerings. Presently, Vistara serves a total of 43 destinations within and beyond India. Operating on a robust schedule of over 260 daily flights.
The majority of the airline's fleet consists of 46 Airbus A320neos, and in addition, the airline operates 10 A321neo aircraft, including one A321LR. For its long-haul flights, Vistara utilizes four Boeing 787-9 aircraft. According to data from ch-aviation.com, the Indian airline has received 20 aircraft over the past two years, including two 787-9s.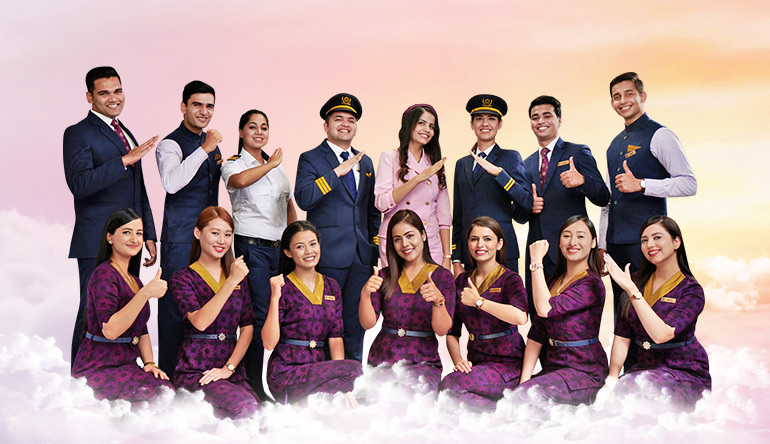 Bottom Line
The aviation industry has grappled with supply chain challenges for over a year. The manufacturers of aircraft and aircraft engines have struggled to meet their objectives. This has led to delivery delays and extended turnaround times (TAT) for engines during shop visits.
Vistara added, "We are actively collaborating with our suppliers to address the matter promptly. We want to assure our customers that despite the temporary uniform, our cabin crew remains dedicated to providing world-class customer service."
Following Tata Sons' acquisition of Air India, Vistara, established jointly by Tata Sons and Singapore Airlines, will merge with Air India. Tata Sons, retaining the majority stake in Air India, and Singapore Airlines, remaining a 25.1% shareholder, anticipate the completion of the transaction by October 2024.
Stay tuned with us. Further, follow us on social media for the latest updates.
Also Read: US Airlines, Including American, United, Delta, and Southwest, want you to Dress Properly – Aviation A2Z
Join us on Telegram Group for the Latest Aviation Updates. Subsequently, follow us on Google News.