MUMBAI- Indian LCC SpiceJet (SG) has launched a brand new livery on its first Boeing 737 MAX aircraft. Subsequently, the livery features the Michelin Star chef Vikas Khanna.
The SpiceJet shared a Special video featuring Michelin-star chef Vikas Khanna on its social media platform. Furthermore, SG unveiled a new livery featuring Vikas Khanna with in-flight meals.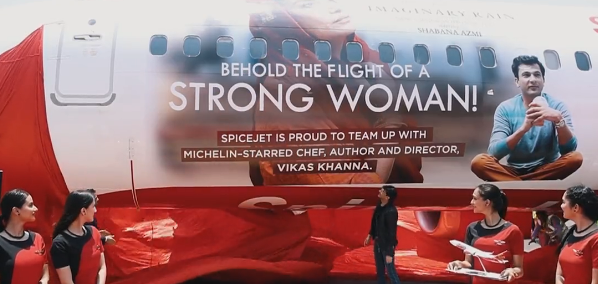 SpiceJet New Boeing 737 Livery
The 17-year-old carrier, in its latest June edition of Spice Magazine, has revealed the new livery with "Flight of flavors." The airline further wrote,
"Experiencing a delectable meal prepared by a globally renowned Michelin-starred celebrity chef while soaring through the skies is a rare treat. SpiceJet is revolutionizing the in-flight dining experience with acclaimed chef Vikas Khanna. To offer specially crafted hot meals that will elevate your journey."
SpiceJet introduces a special initiative by partnering with renowned Michelin-star chef Vikas Khanna. To offer exclusive in-flight meals to support girl-child education.
Additionally, the airline unveils unique aircraft liveries showcasing delectable dishes curated by Chef Vikas Khanna.
Experience the captivating journey of Imaginary Rain. It is a highly anticipated book and upcoming feature film by renowned celebrity chef Vikas Khanna.
This compelling story delves into themes of failure, resilience, perseverance, and hope. Further, it follows the gripping narrative of an immigrant who faces the closure of her small restaurant in Manhattan, her challenges, and her inspiring comeback.
At its core, Imaginary Rain is a tale that transcends continents and time, weaving together the rich tapestry of Indian food and its power to unite generations.
Drawing from Khanna's own experiences as a chef in New York, this partly autobiographical work offers a glimpse into his remarkable journey.
Immerse yourself in this extraordinary narrative brought to life by the talented veteran actor Shabana Azmi. Further, become a part of SpiceJet's new livery, celebrating the magic of Imaginary Rain.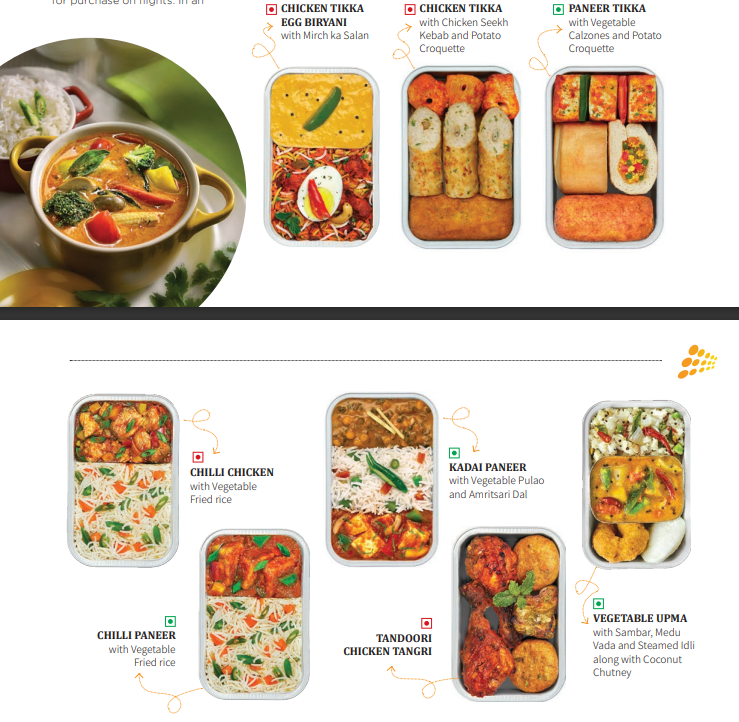 New In-Flight Menu
SpiceJet, the trailblazer in providing hot meals during air travel since 2007, has consistently aimed to transform the flying experience by introducing innovative customer service and a meticulous focus on passenger satisfaction.
Now, in collaboration with chef Khanna, SpiceJet presents an exclusive opportunity for passengers to savor delectable meals like Chicken Aloo Bukhara Biryani, Vegetable Biryani, Chicken Khurchan Roll, and Paneer Bhurji Roll, specially crafted by the renowned chef. These delicious meals can be reserved in advance, offering a unique culinary experience in the sky.
SpiceCafé, the onboard menu of SpiceJet, presents a diverse range of culinary delights catering to every palate. Indulge in a delightful selection of over 80 dishes inspired by Indian and international cuisines.
Whether it's breakfast, lunch, dinner, or snacks, SpiceCafé offers many options. Additionally, the menu features special chef's choices with tantalizing flavors from Punjabi, South Indian, Thai, Mughlai, and Chinese cuisines, ensuring a memorable dining experience during your flight.
Elevate your in-flight dining experience to new heights with SpiceCafé, the onboard menu designed to satisfy every palate. Embark on a flavorful journey in the sky and indulge in a wide array of culinary delights that cater to your taste buds. With SpiceCafé, your in-flight meal will be a delightful and memorable experience.
Stay tuned with us. Further, follow us on social media for the latest updates.
Also Read: US Airlines, Including American, United, Delta, and Southwest, want you to Dress Properly – Aviation A2Z
Join us on Telegram Group for the Latest Aviation Updates. Subsequently, follow us on Google News.