EXETER– Hanover-based TUI holiday group issues Apology to Passengers for a 16 hour flight Delay at Exeter Airport Due to Overweight Plane.
TUI, the holiday company, has expressed its apologies to passengers who encountered a significant delay of 16 hours at Exeter Airport.
The delay occurred because the aircraft scheduled for their flight to Turkey on June 3 was deemed "too heavy" to take off, resulting in passengers being asked to disembark due to a "technical issue."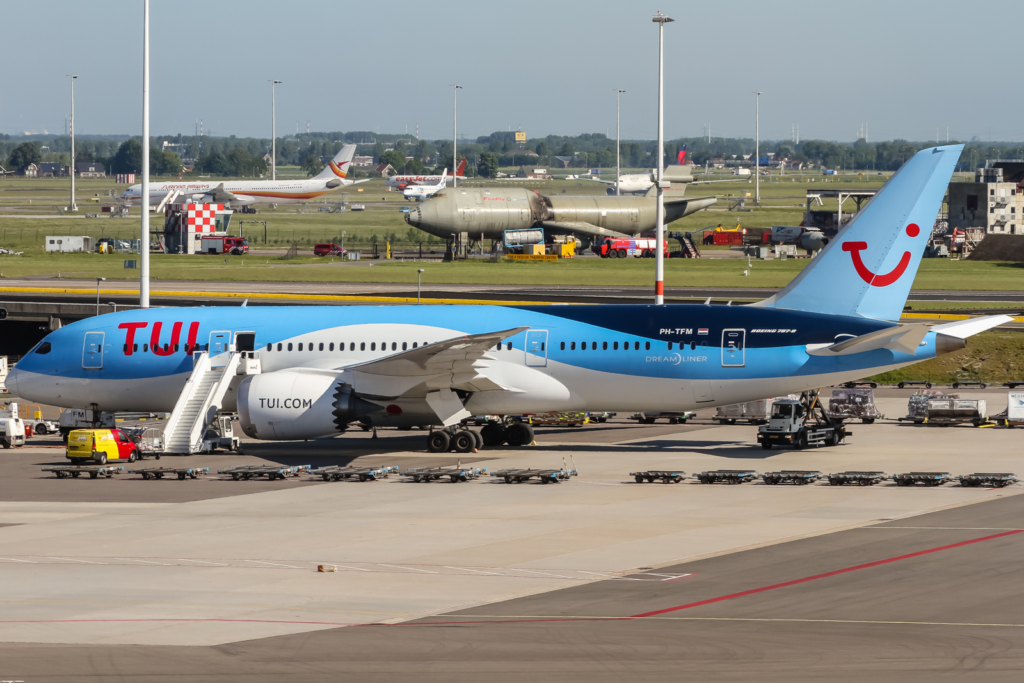 TUI Flight Delayed by 16 Hours
Passengers onboard the aircraft experienced the unsettling sight of their luggage being removed from the plane in a seemingly random manner. This occurred due to an "issue with the weight" of the aircraft. Which prompted the need for the removal of baggage.
Despite efforts by airport officials, the problem remained unresolved. Further leading passengers to be informed that they should return home as the flight would be postponed until the next day.
Following an overnight delay, the flight eventually departed for Alanya at 8:40 am on June 4, marking a delay of over 16 hours.
Reflecting on the experience, a passenger shared, "It was quite a nightmare, to be honest. We will certainly be seeking answers from the company. They have only provided us with the equivalent of one day's holiday as compensation."
TUI Comments
In response to the situation, a spokesperson from TUI informed ITV News West Country that passengers can claim expenses for their travel and meals, which will be reimbursed.
"We fully comprehend the frustration felt by customers who were scheduled to travel on flight FHY546 from Exeter yesterday. We sincerely apologize for the delay in their journey," the spokesperson added.

"The flight, operated by Freebird, encountered a technical issue before take-off. As a precautionary measure, all passengers were asked to disembark the aircraft. To allow engineers to conduct an inspection and resolve the problem.
"Due to limited hotel availability in Exeter, passengers were instructed to return home. Reimbursement can be claimed for travel and sustenance expenses.
"Customers who booked a TUI package will be eligible for a pro-rata refund equivalent to one day. Detailed instructions on claiming expenses and seeking compensation from Freebird. In compliance with EU regulations, were provided to all passengers.
"We extend our gratitude to the passengers for their patience and understanding."
Stay tuned with us. Further, follow us on social media for the latest updates.
Also Read: Indian Students Deported Back to Delhi from USA on Delta Flight – Aviation A2Z
Join us on Telegram Group for the Latest Aviation Updates. Subsequently, follow us on Google News.