LONDON- On June 4, the UK Flag carrier British Airways (BA) marked a significant milestone as its inaugural flight from London to Beijing arrived at Beijing Daxing Airport (PKX).
After a hiatus of over three years, this flight symbolized the resumption of British Airways' passenger service between the two cities. The route was temporarily suspended in January 2020 due to the impact of the global pandemic.
British Airways Restarts London Beijing Flights
With the resumption of this service, British Airways once again holds the distinction of being the sole British airline operating a direct flight between Beijing and the United Kingdom.
This reaffirms the airline's commitment to providing convenient and exclusive travel options for passengers travelling between these two major international destinations.
Flights between Beijing and London will be available four times a week. Departing from Daxing Airport on Tuesdays, Wednesdays, Fridays, and Sundays.
British Airways and its joint business partner China Southern (CZ) operate from Daxing Airport. Subsequently, providing passengers with improved connectivity between the United Kingdom and China.
This partnership offers seamless transfers, a broader range of connecting flights, and enhanced benefits for travellers. Through the joint business, frequent flyers can enjoy various advantages.
Subsequently, including increased opportunities to earn loyalty points, the convenience of booking through both airlines' websites or apps, and expanded access to airport lounges. Further, the opportunity to experience top-quality Chinese and British products and services both in-flight and on the ground.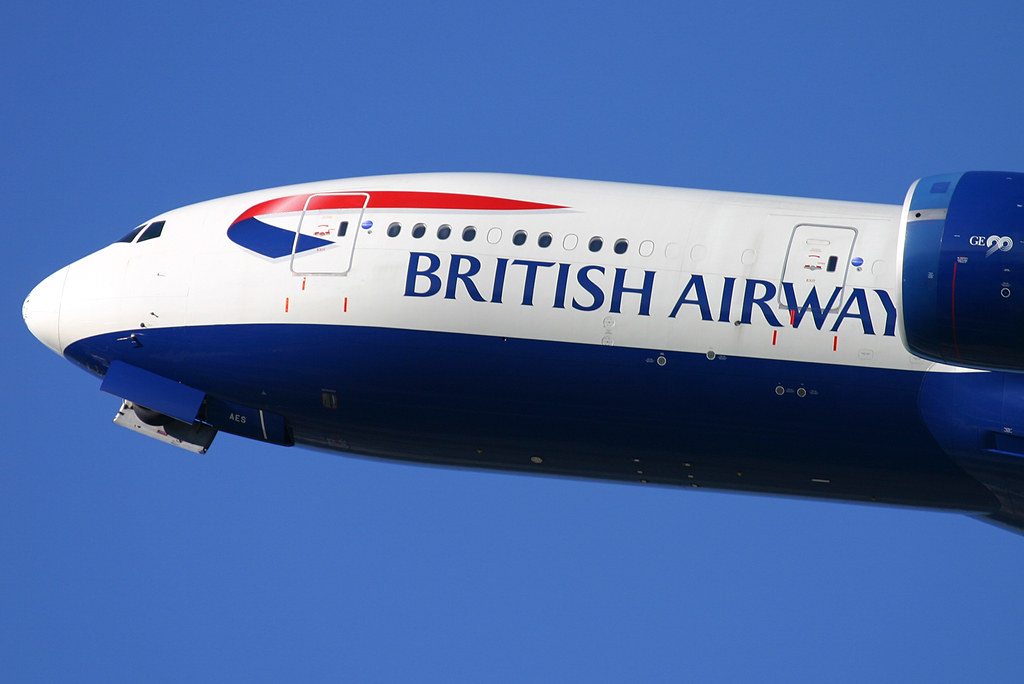 Executive Insights
To commemorate this highly anticipated occasion, Louise Street, the Director of Worldwide Airports at British Airways, warmly welcomed the inaugural flight. By personally greeting the passengers and crew upon their arrival.
Expressing her enthusiasm, Louise Street stated, "The resumption of one of our most significant routes after a hiatus of over three years is an eagerly awaited moment for everyone at British Airways."
"Following the successful reintroduction of flights between Shanghai and London in April. We are also thrilled to return to Beijing. This allows us to reunite families and friends and facilitate international student and business travel. Further, strengthen connections between China and the UK," added Louise.
"We are excited to collaborate closely with our joint business partner, China Southern. Further, to offer our customers in both countries a wider range of transit options and numerous benefits," added Louise.
New Club Suite
Passengers flying between London and Beijing are in for a treat with British Airways' newly designed Club Suite cabin in business class.
The cabin features direct-aisle access. A suite door for enhanced privacy and luxurious flat-bed seats arranged in a 1-2-1 configuration.
Passengers can enjoy modern amenities with a 40% increase in storage capacity, including a vanity unit and mirror. Such as WiFi connectivity and 18.5-inch high-definition inflight entertainment screens. Further gate-to-gate programming and PC/USB power outlets.
The cabin is adorned with plush furnishings. Subsequently, including a comfortable pillow and a cosy quilt from The White Company.
Additionally, passengers will receive new amenity kits. They can look forward to an improved dining experience and enhanced service throughout their journey.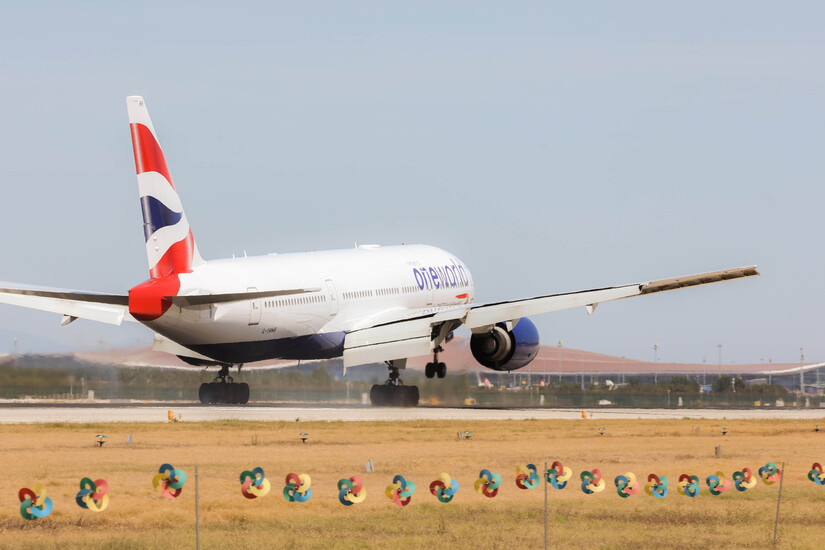 British Airways London Beijing Inaugural Flight
In a groundbreaking move, British Airways became the inaugural international flag carrier to transfer its operations to the newly inaugurated Daxing Airport in October 2019.
Designed by the renowned British-Iraqi architect, the late Zaha Hadid, the airport offers modern and state-of-the-art facilities.
Passengers arriving at Daxing Airport can use the convenient high-speed rail link connecting directly to the city centre. Additionally, eligible passengers can enjoy the newly re-designed lounge, providing a comfortable and relaxing environment.
Tickets for flights to and from Beijing are now available for purchase on the official British Airways website, ba.com. As part of its commitment to sustainability, British Airways offers customers the opportunity to offset their carbon emissions by purchasing high-quality carbon offsets from certified climate projects.
Furthermore, customers can also choose to support sustainable aviation by purchasing sustainable aviation fuel, contributing to a greener and more eco-friendly travel experience.
Stay tuned with us. Further, follow us on social media for the latest updates.
Also Read: US Airlines, Including American, United, Delta, and Southwest, want you to Dress Properly – Aviation A2Z
Join us on Telegram Group for the Latest Aviation Updates. Subsequently, follow us on Google News.